English Royalty, Prince William And His Family Spotted Flying Commercial Plane (PHOTOS)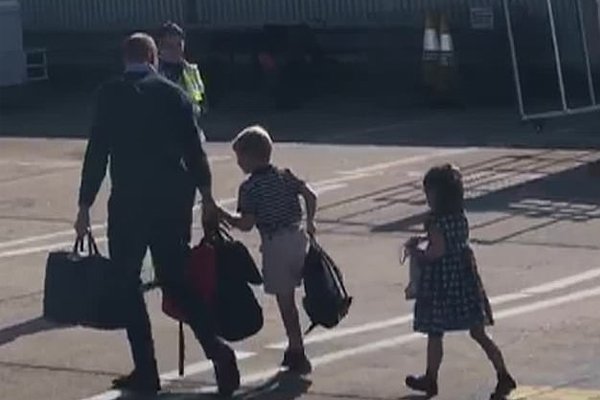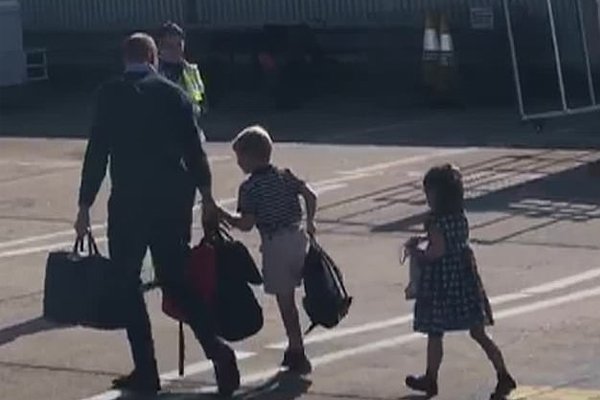 Prince William, his wife, Kate Middleton, and their kids, yesterday, were spotted flying a commercial airline.
The Duke and Duchess of Cambridge and their kids took the 8.45am commercial airline flight from Norwich International Airport to Aberdeen Airport this morning.
On arrival, Prince William carried their bags and held Prince George's hand, Kate carried Prince Louis, and Princess Charlotte was seen walking between them.
The budget ticket for the flight to Scotland cost £73 ( about N33, 000) per individual.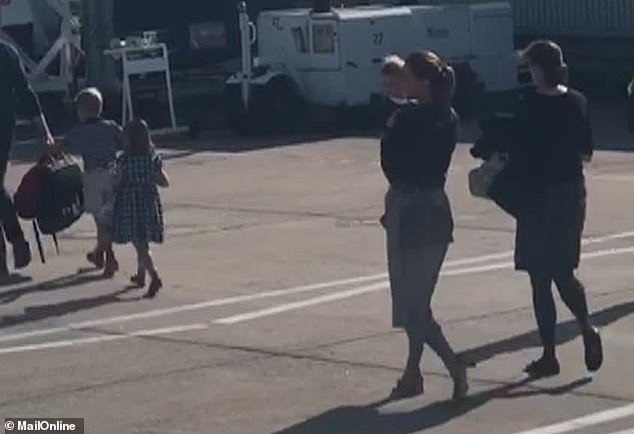 This is happening amid public condemnation of his brother, Prince Harry and his wife, Meghan Markle, for their inordinate private jet trips. Reportedly, the recently took four private jet trips in the space of 11 days.
Environmentalists have criticized the Duke and Duchess of Sussex and a number of other people due to their frequent private jet trips, advising that they desist from such indulges in order to encourage the campaign against climate change.