Indian City, Delhi, Bans Petrol Cars To Fight Air Pollution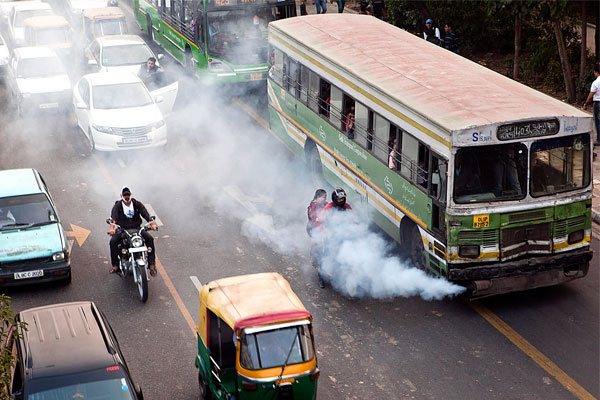 In an effort to reduce pollution, Delhi, has banned the entry of petrol and diesel automobiles.
The move is part of a series of steps taken in the past few days to arrest the deteriorating condition of the city's air quality.
The order, effective from November 27 till December 3, allows entry of only CNG, electric vehicles into the national capital.
However, the timing and adequacy of the measures has come under questioning and also drawn sharp comments from the Supreme Court.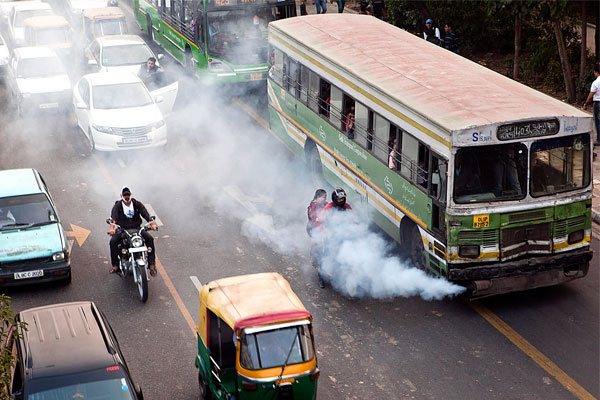 Air pollution has been a long-term problem for Delhi, attracting bespoke rules and regulations. For instance, petrol vehicles older than 15 years and diesel vehicles older than 10 years are barred from plying on the capital's roads.
With 
its 
EV 
policy, 
the 
Delhi 
government 
has 
also 
pushed 
for 
electric 
vehicles, 
albeit 
it 
recently 
halted 
subsidies 
for 
electric 
vehicles.
Diesel 
vehicles 
with 
engines 
larger 
than 
2.0 
litres 
were 
previously 
prohibited 
in 
the 
national 
capital, 
however 
the 
ban 
was 
later 
lifted. 
Another 
strategy 
used 
by 
the 
state 
government 
to 
combat 
pollution 
in 
recent 
years 
is 
the 
odd-even 
rule.