Graphic Photo: Man Crushed To Death For Not Using The Pedestrian Bridge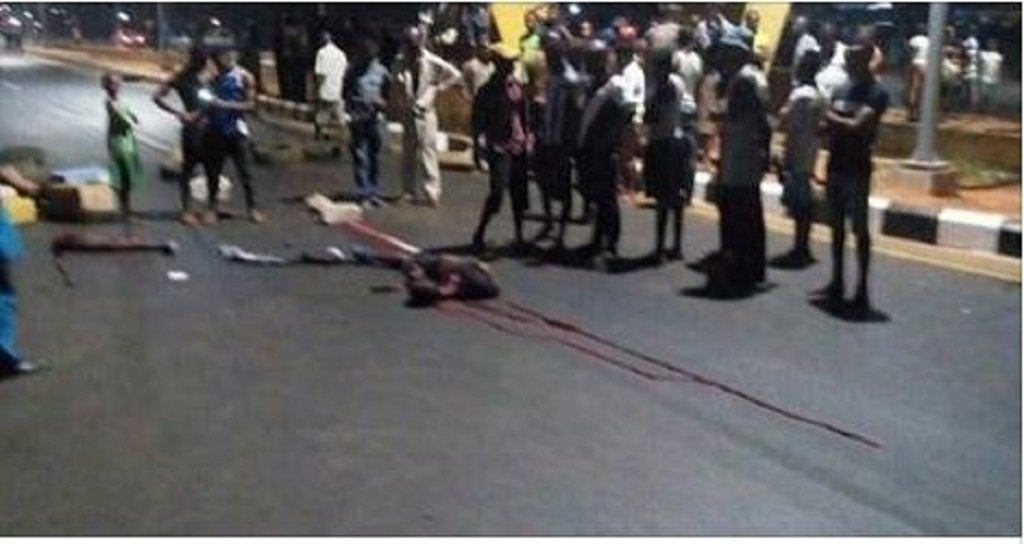 Graphic photos of Man crushed to death by vehicle in Anambra state.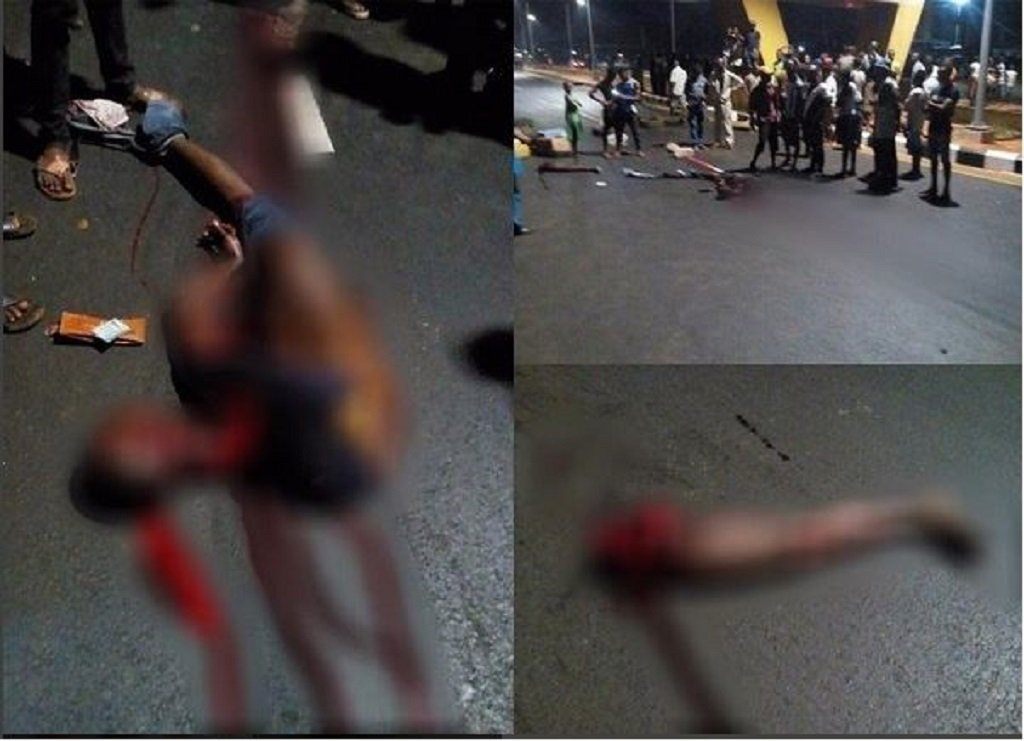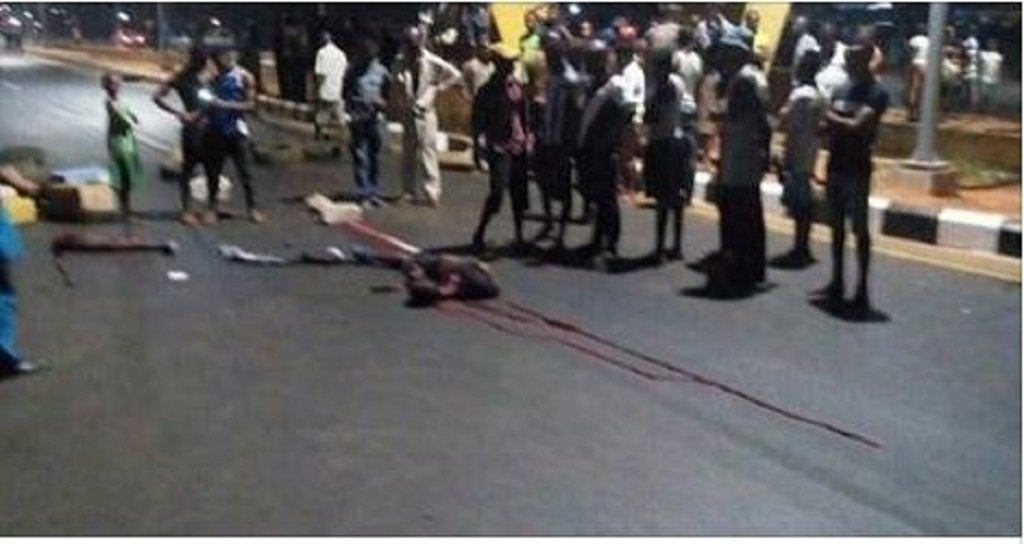 The graphic images show a man dismembered from his body parts along the Awka highway in Anambra. According to eye witnesses, he failed to make use the pedestrian bridge when crossing the highway in Awka, Anambra State. His body parts were scattered along the road after the fatal accident. May his soul rest in peace.
Dear readers, always endeavor to make use of pedestrian bridges when crossing Express highways PLEASE!.