Mercedes-Benz Showcases EQC 4×4² Concept And It's Great (Photos)
Mercedes-Benz launched the EQC just barely a year ago and they are experimenting with this special EQC 4×4² concept. There are no details to whether this will be made into a production model as the EQC is really struggling. Since its launch, it has recorded poor sales but we can't help but admire this concept model. Based on the EQC 400 4Matic, this is an electric luxury SUV that can confidently head off-road, which becomes clear when taking a look at its beefed-up design.
In true Mercedes off-road fashion, the new EQC 4×4² now stands around 20 cm taller than the standard production model thanks to the work of the same team that gave us the E 400 All-Terrain 4×4² concept. The modifications include a heavily modified suspension, a set of multilink portal axles and a set of 285/50 R 20 tires. All these modifications make the EQC 4×4² 153mm higher than the standard EQC and 58mm taller than the G-Class.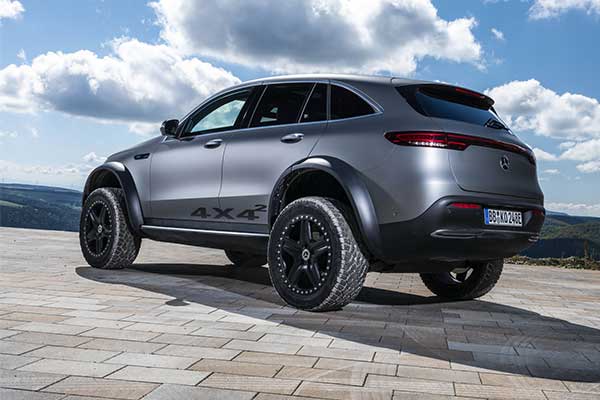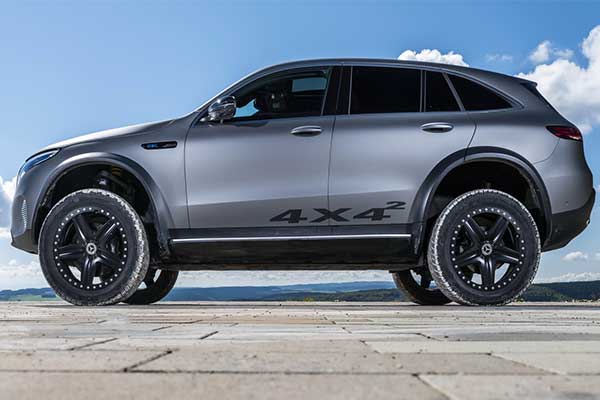 Mercedes-Benz Cars COO, Markus Schäfer in a statement said. "Our aim is to combine modern luxury and sustainability with emotional appeal. The EQC 4×4² shows how enjoyable sustainable mobility can be,". He further added. "This is where electromobility high-tech and intriguing customer experience are transferred to the mountains, thanks to MBUX and over-the-air updates. To put it succinctly, electric, progressive luxury goes offroad."
Mercedes-Benz didn't touch the electric powerplant as it uses a dual-motor setup with a combined 408HP and 562 lb-ft of torque and an 80 kWh lithium-ion battery pack. The German manufacturer gave no info on how far the EQC 4×4² will go on a full charge. It is suspected that it will be less than the 220 miles of the regular model.