Moment US Presidential Armoured "Beast" Limo Got Stuck On Ramp In Ireland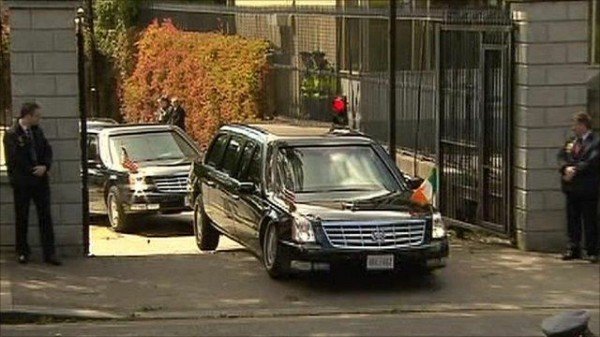 This video ,an old one but worth sharing, shows the moment the underbelly of US Presidential armoured limousine ,better known as the Beast ,caught the slope of the driveway – hitting it with a loud bang – as it tried to leave the US embassy in Dublin.
With the Limo, believed to be ferrying the World's number one Citizen ,stuck and unable to move either forward or backward, the Secret Service agents acted swiftly by directing a grey bus to block the view of the media and the crowd.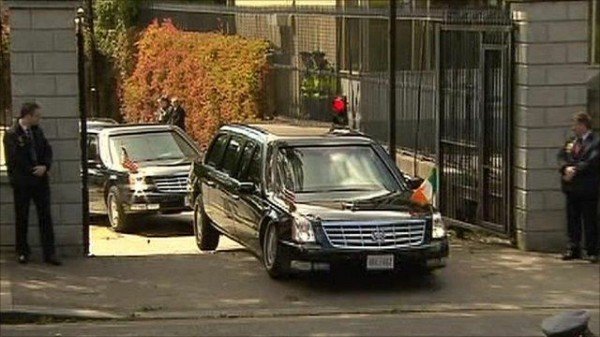 See 15 Amazing Facts You May Not Know About Donald Trump's Official Car "The Beast"
With the view of the incident blocked, it is not clear if the first couple ,Barack and Mitchell Obama , was in the stuck car. But the rest of the motorcade left the embassy through a different exit.
US Secret Service spokesman later denied the report and said "It was a Spare Limo" (another Beast , normally used to confuse the would-be attackers) carrying staff and support personnel" that got stuck on the ramp.
US Donald Trump's new armored Limo is a little higher and more advanced than the previous model. The Limo – nicknamed the "Beast" because of its bullet and bomb-proof features – and Vladimir Putin's Aurus Senat a.k.a "Bunker On Wheels" , are believed to be safest cars on the planet.
What Do You Think?
Also See: Buy and sell cars faster on Carmart NG