Photos: Nissan Vmotion 2.0 Concept Driverless Car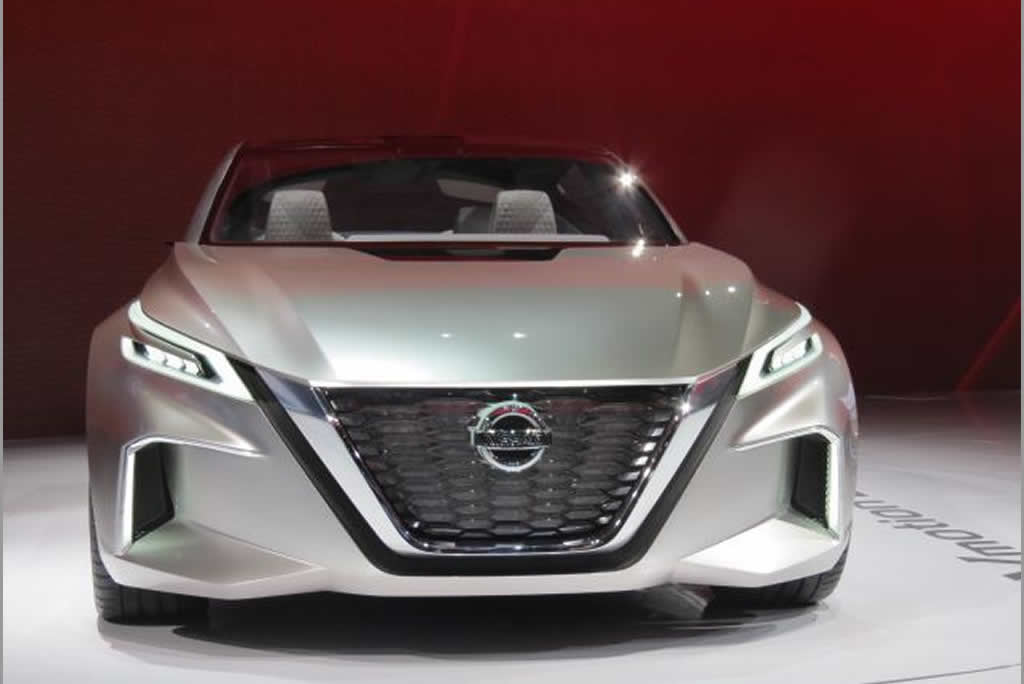 When we talk about designs, Nissan usually beats Toyota and Honda hands down. They unveiled the Nissan Vmotion 2.0 concept at the 2017 Detroit Motor Show and it's simply amazing.
"Copper is an emerging color trend in many industries, including fashion, product design and interior design. We wanted to introduce shades and hints of copper while mixing it with other metals such as satin silver and chrome," said Shiro Nakamura, Nissan senior vice president and chief creative officer.
Some of the styling cues of this car are the floating roof line effect, suicide doors and generous cabin. It also has a single, continuous dash that integrates perfectly with the instrument panel and infotainment system.
"Nissan Intelligent Mobility," allows for autonomous driving on urban roads and at intersections, not just on the highway and in heavy traffic.
See more photos.