Would You Buy This 1998 Dodge Dakota Pickup For ₦20m? (Photos)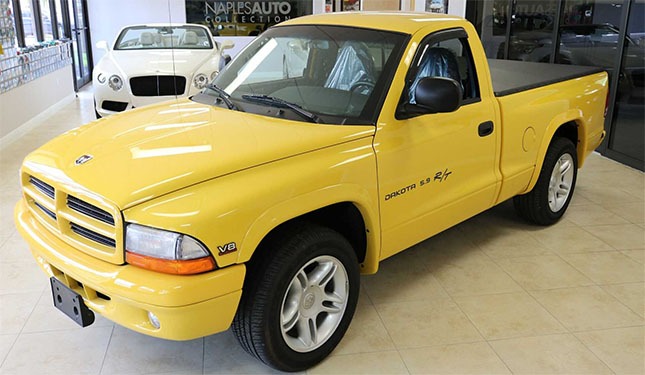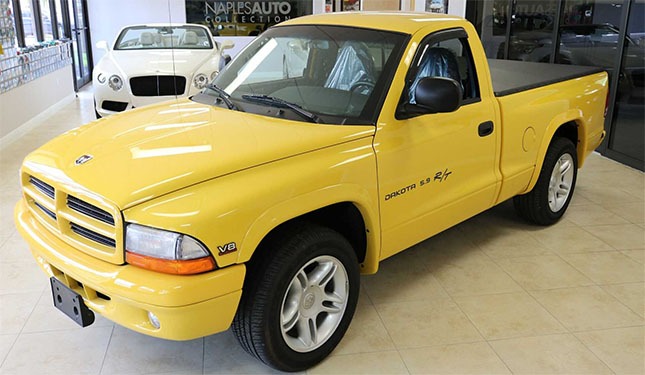 The Dodge Dakota pickup has always been a powerful offering from the company. Amongst its rivals, it's the only small pickup to come in an optional V8 which had series firepower back in the day. This model is a 1998 one and has done just 1,314 miles on the odometer.
Although they are two of them in number, the yellow coloured variant has the lowest mileage (1,314). For a pickup that is almost 22 years old, it is amazingly clean and immaculate in condition. From the paint, the tires and wheels, infact the whole package looks factory fresh. On the interior, you can still see some "tear rubber" on the seats and even on the visor. Everything on the dashboard still works perfectly well and the engine runs smooth.
Speaking of the engine, the Dodge Dakota R/T is powered by a 5.9-litre V8 that outputs  250hp and 345 ib-ft. It is mated with a 4-speed automatic transmission and does 0 to 60 mph (96 km/h) time in 6.9 seconds. A rear-wheel-drive is fitted and with that said, that's the reason why it's expensive.
Would you buy this pickup for that price? Tell us in the comment below