AutoJosh is an authoritative car blog in Nigeria. We provide quality information about cars and related topics in order to educate and entertain our unique audience.
As a business, you might have very good products and services, but a key challenge is getting these products and services to the target audience. We invite you to take advantage of our focused online platform to extend your reach.
The niche audiences on our Blog, Facebook, Twitter and Instagram are waiting to know your brand.
Let us partner with you today. For more information:
Email: [email protected]
Mobile Numbers: 09062022220
Below are our advert rates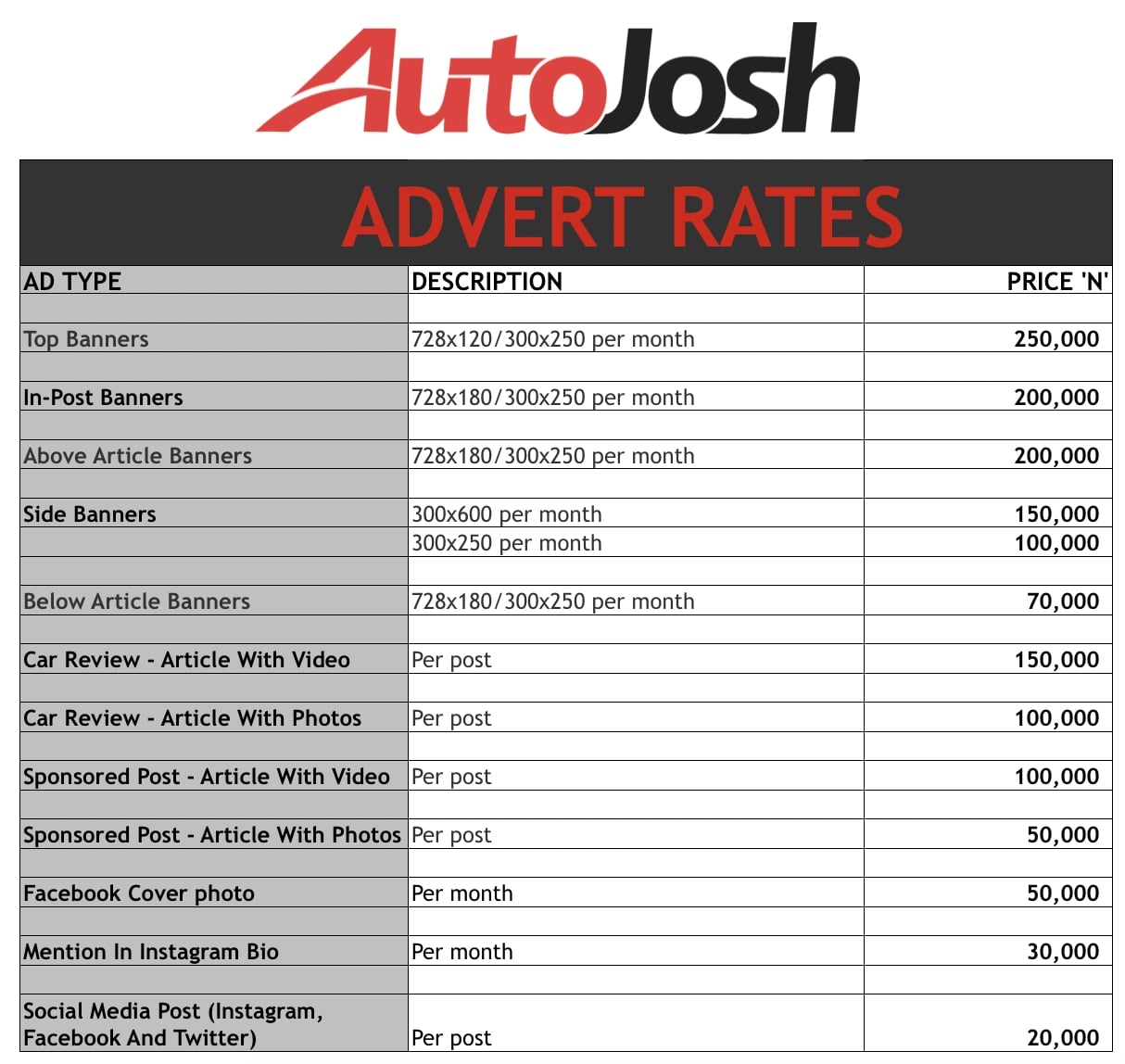 * 728×120 and 728×180 banners should be accompanied with corresponding 300×250 banners for easy compatibility and better results on mobile devices.
*Advert commences as soon as payment is confirmed.