PUBLIC NOTICE: Nigeria Customs Car Auction Commences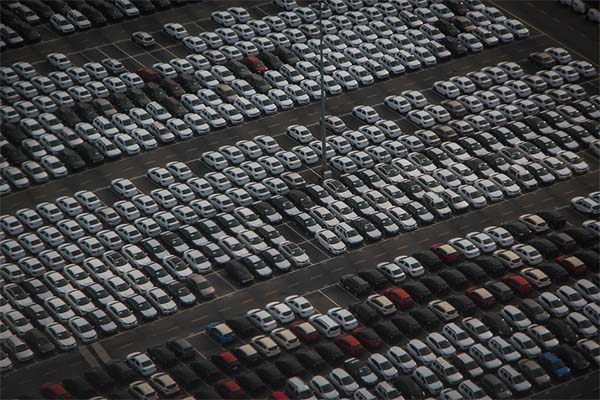 Nigeria Customs Service wishes to inform the general public about its readiness to deploy the e-auction platform via this LINK as from 1st July, 2017.
Consequently, all those who want to participate in the e-auction process are advised to note the following terms and conditions:
•Applicant must have a valid TIN issued by the FIRS with an active e-mail account.
•An applicant shall pay a non refundable fee of One Thousand Naira (N1,000.00) as administrative charge.
•An Item is auctioned "as is" as such request for replacement or refund shall not be entertained.
•The successful bidder shall make payment within five (5) working days.
•Failure to pay within five (5) working days the item reverts to the second (2nd) highest bidder.
•The successful bidder has two (2) weeks from the date of payment to remove the item bidded for or forfeit same at the expiration of the two (2) weeks.
•Any auction item not removed from the warehouse within fourteen (14) days from the date of payment shall revert to its pre-bidding status.
•Take note for overtime cargo, that the successful bidder shall in addition pay 25% charges for Shipping line and Terminal operator respectively.
•Bidders shall be allowed to bid for more than 2 items per bidding window.
See Related Post Nigeria Custom Paper Verification Now Available – Nigeria Custom
•For claiming items, the winner shall present;
i.A valid copy of paid assessment and bank receipt (optional in case of e-payment);
ii.E-mailed code to identify owner after payment;
iii.A notarized letter in case owner sends representative. (Where owner is present uploaded photo on registration will do.)
iv.Provide proper identification with the notarized letter such as International passport, Driver's licence, Voters card or National I.D.
•The dwell time for this Online Auction Sale shall be Twenty-Eight (28) days.
•Third party claims shall not be entertained.
•Officers of the Nigeria Customs Service are excluded from participating in this Auction.
•Owner of seized item is excluded from bidding for same.
•Conditions and terms of this auction are to be carefully considered by an interested person before acceptance.
•Applicant undertakes to abide by the conditions and terms of this auction.
Here are 8 things you need to know.
1. You must have a valid TIN number from the FIRS to fully participate in the auction process.
2. An e-wallet will be created automatically for the user, when you register.
3. The user is to select any customs designated bank of his/her choice listed on the website and make payments into his/her wallet.
4. The administrative fee of N1,000 per bid will be deducted from the e-wallet.
5. A user is allowed a maximum of TWO bids per bidding window.
6. Monies deposited into the e-wallet cannot be withdrawn afterwards. And if a bid is won, the money in the e-wallet cannot be used for payment. So deposit what may be enough per time for bids to be placed.
7. If your bid is won, you have a maximum of 5 working days to pay up at any designated bank and a maximum of 2 weeks to move the item from the auction site. If you fail to do so, the item will be given to the next highest bidder in that bidding window.
8. Take your time to peruse the items thoroughly before placing a bid.
Join the Nigeria Customs Car Auction today.
See Related Post Nigeria Custom Paper Verification Now Available – Nigeria Custom