Nigeria Custom Paper Verification Now Available – Nigeria Custom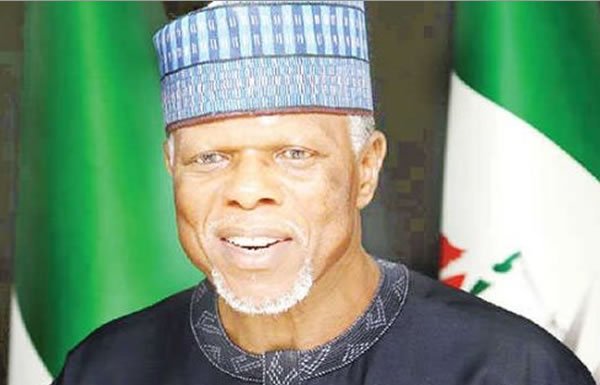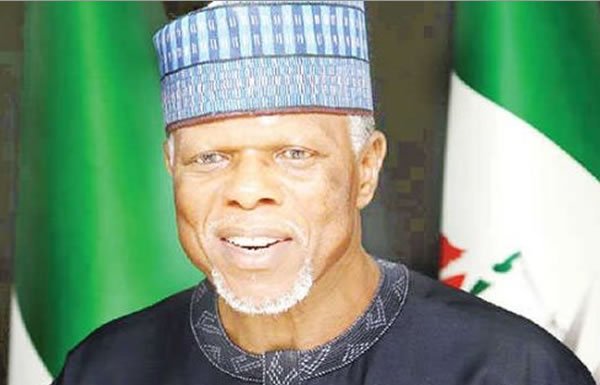 The Comptroller-General of Customs, retired Col. Hameed Ali, has announced that you can verify the authenticity of your custom papers with a code number.
He said this step will enable Nigerians carry out the verification from the comfort of their homes. All you need to do is dial or send an SMS to these numbers 094621597 you can also change the last digit to 8 or 9 for faster response. The information you need to provide are the C-number, the year you paid the duty, the last 6 digits of your vehicle chassis number, the paid duty amount on the SGD and the port or location where the vehicle came through into the country.
These information are on the Single Goods Declaration Form (SGD).. see a sample of the SGD form below and the green arrows pointing to the required fields.
"Immediately all that information is given, just in five minutes you will get a response whether your vehicle duty clearance is genuine or not,'' Ali said. He also said the essence of the numbers was to ensure stress free verification, to motor dealers and innocent Nigerian vehicle owners.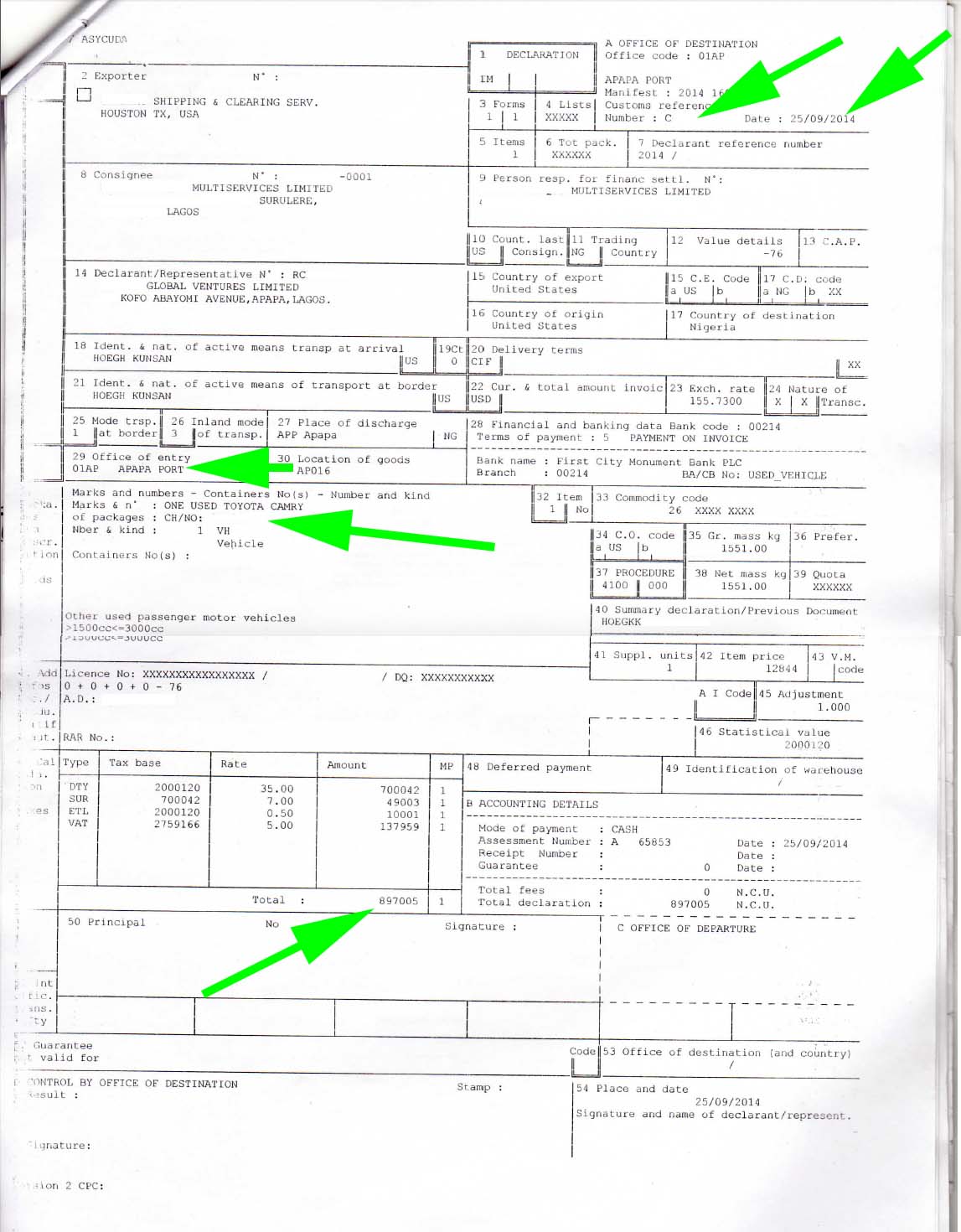 See Related Posts: