Breaking: Customs Officer Shoot Unarmed Man Dead Over Alleged N5000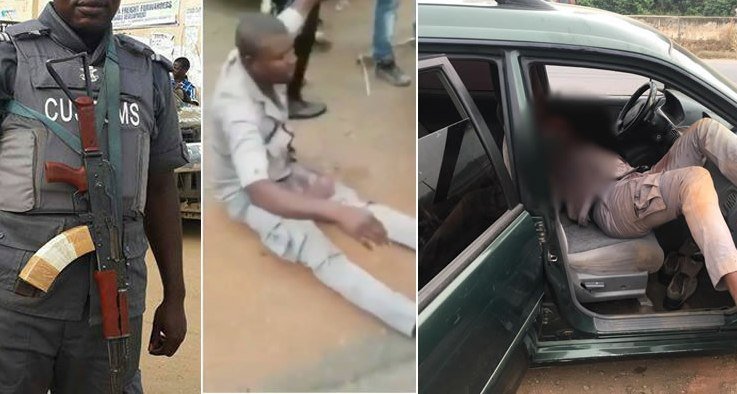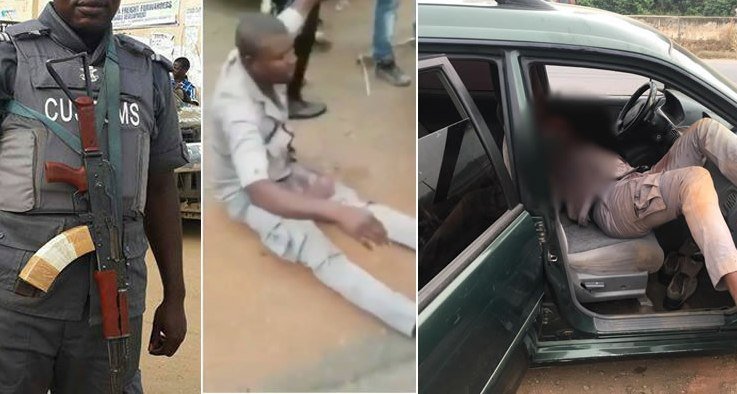 There have been a video circulating online where a customs officer shot an unarmed man over an alleged N5000 bribe.
This ugly incidence happened today, Sunday, along Lagos/Benin Road.
In the video, it could be seen and heard where the customs officer cocked his gun and shot the unarmed man who is said to be a passenger.
From what we understood from the video, the victim who was shot dead was seen arguing with the Customs officer along other passengers
Also, as the argument continued, a voice, believed to be that of another officer, is heard saying, "Shoot him." The victim, from the video, had dared the Custom officer to shoot, saying he was a Nigerian.
Before someone could say jack, the Customs officer is heard cock his gun and shoot the unarmed man.
After the passenger was shot dead, other passengers could be seen trying to prevent the custom officer that shot him from escaping.
One of the passengers who seem to be a lady is also heard wailing saying, "Because of N5000. They have killed him because of N5000."
Watch the video below;