Honda Crosstour Tries To Be A Lamborghini Urus But It Goes Wrong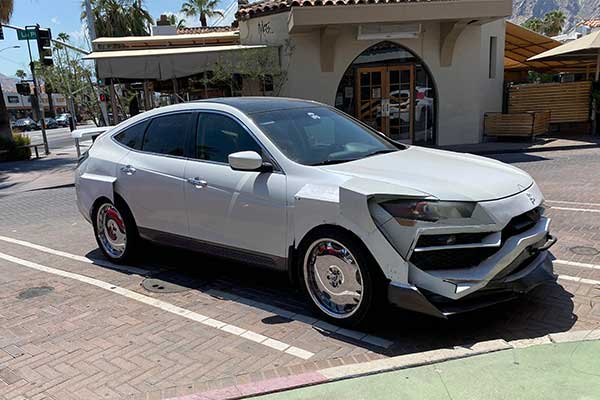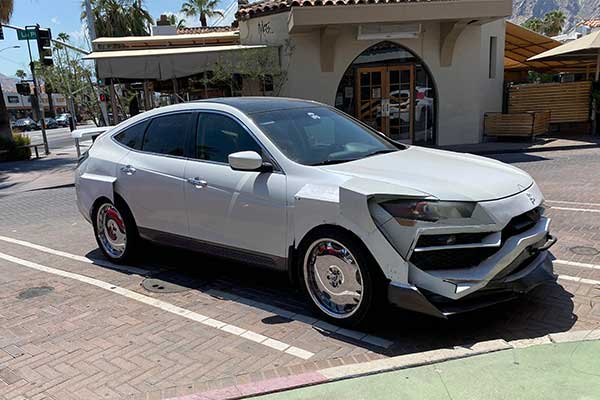 Honda Crosstour has been discontinued for some years now but that doesn't mean people don't buy it (mostly used). But this particular model is just so odd and many enthusiasts may feel a little disturb. That is because this model is trying so hard to look like a Lamborghini Urus but failed woefully. It will definitely turn head but obviously for the wrong reasons.
Based on a white Honda Crosstour, it rocks a custom body kit that consists of pieces of sheet metal that have been riveted into the Honda's standard bodywork. The front fascia has clearly been inspired by that of the Lamborghini Urus and includes a sharp splitter, reshaped headlights, and new grilles. The owner has even tried to mimic the prominent radar unit that sits in the centre of the Urus' grille. At the front is a small handrail that has been screwed onto the bumper. It looks as if to provide some kind of protection should the owner drive into something or vice-versa.
The only positive accessory is the chrome wheels that have centre caps with Lamborghini's Raging Bull emblem. A rear-wheel fender flare is attached and it appears that it is glued to the car. Furthermore, a tinted taillight and an oddly large rear-wing finish up the modification. Just by looking at it, it was better the owner didn't even modify the vehicle as it looks hideous.