Land Rover Defender Gets The Carlex Treatment With Yachting Edition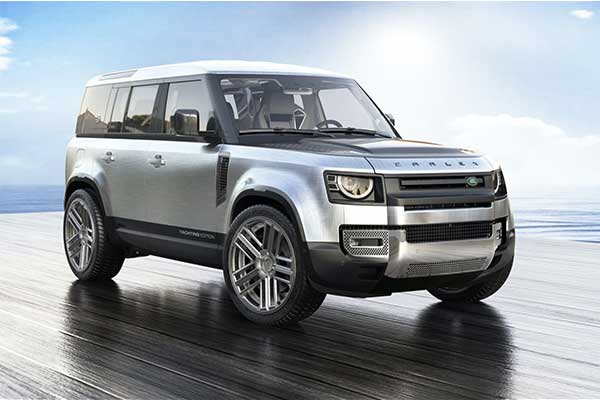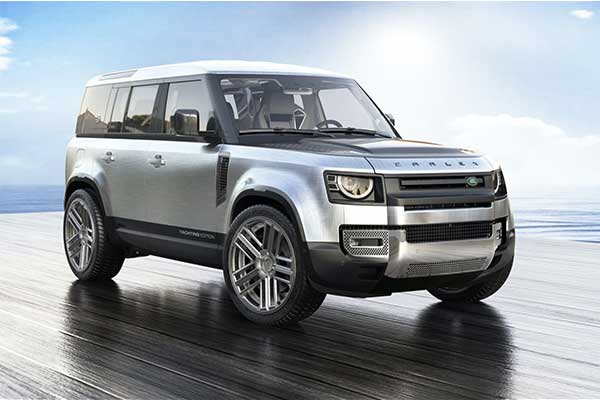 Luxury is never enough and Carlex thinks this way by adding the Land Rover Defender to their fleet of Yachting Edition SUVs. Although the Mercedes-Benz G-Wagon was the 1st, Carlex took this project seriously as every fit and finish is of opulence.
According to the Polish tuner, the Land Rover Defender Yachting Edition will be "made for those who prioritize luxury". What you're looking at right now are CGIs but we're sure Carlex Design will turn them into reality pretty soon. Like the G63 done by Carlex some months ago, the Defender will feature a silver pained body with dark accents. On the spare wheel cover is the flower-of-the-winds motif, something seen on the G63. Custom emblems and stripes are also seen on the roof.
If you think the exterior is grat check the equally impressive interior. The interior received a comprehensive makeover with sumptuous brown and cream-coloured trim. Buyers can opt for either cream upholstery with wooden decor or caramel upholstery with lighter inlays. Mimicking the exterior are the brushed silver elements. A new wooden floor and a modified steering wheel design with its own wooden cover are further changes. The front seats are reshaped for a sporty touch. The trunk area and rear seatbacks have also received a deck-like wood finish which does look pretty cool.
Carlex didn't touch the engine as the Defender uses either a 296-horsepower 2.0-litre turbo-4 or a 395-hp 3.0-litre 6-cylinder turbo with mild-hybrid tech. As usual, four-wheel-drive is standard with Land Rover's Terrain Response System.