Amazing: Check Out The Giant VW Beetle Built By A Father And Son (Photos)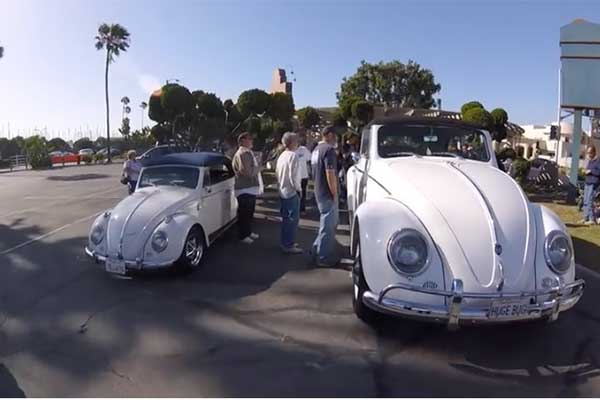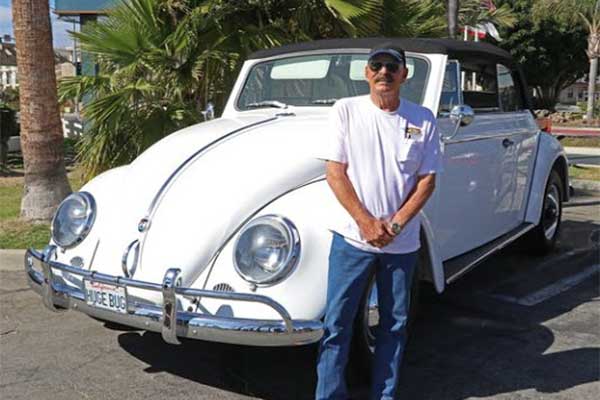 Since the Beetle has been discontinued, it still has a serious fanbase as a father and son created this giant VW Beetle based on the 1959 model. The customized Beetle even has a name and its called "Hug Beetle" which is befitting due to it being larger than a Hummer.
Scot Tupper and his father explained, the idea came about as they thought it would be nice to have a Beetle and "not feel like you're gonna get run over in traffic." As a result, they decided to make a Beetle that was 50% larger than the standard model. They discovered it will be illegal so they changed their mind and made it only 40% larger to make it street worthy.
The work began by digitally scanning their 1959 Beetle into a computer and once this process was complete, they enlarged the various components by 40% and used that information to build templates to create custom body panels. To get things more interesting, they used the platform of a Dodge Truck. This was used because as its a larger vehicle, a large platform should be used. They also outfitted it with a 5.7-litre V8 engine apparently sourced from a Dodge Magnum.
At the end of the project, the giant VW Beetle is born and it looks massive in comparison to the regular model. The unique design continues all the way into the interior. The car has been outfitted with modern equipment including power windows and locks as well as heated and ventilated seats. Even the gauges used are Dodge sourced and they complement the cockpit well.
Tupper said people chase them on the highway to get a closer look at the Huge Bug. He also revealed they have gotten "humbling" offers to buy the car, but "it's not going anywhere right now."