Check Out This Rice Cooker Installed In An Audi A8 (Photos)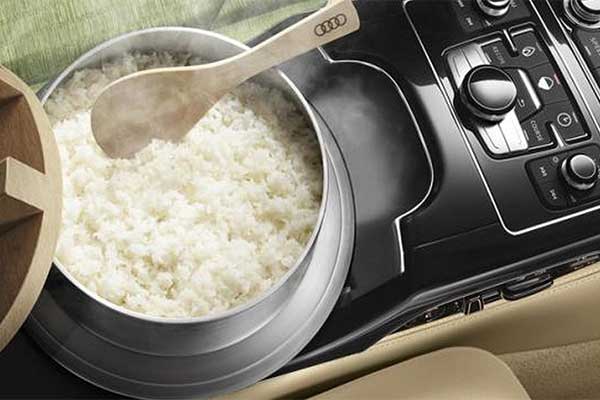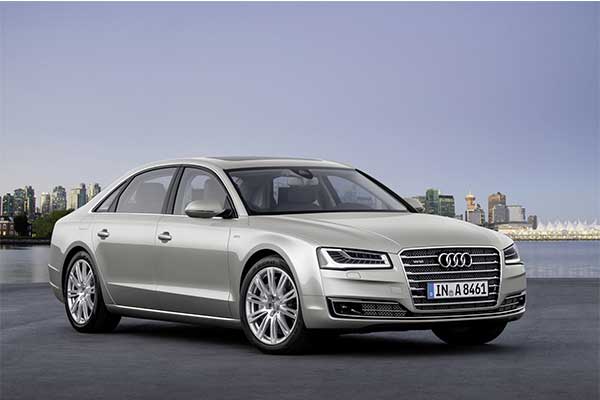 The rate at which technology is improving in modern cars is alarming and this rice cooker installed in an Audi A8 sedan is as awkward as it can get. What's the end game? are they encouraging people to cook inside there cars or its just a gimmick? Although looks cool but also odd at the same time.
The funny thing is that this feature is limited only to the Japanese market. Sorry people we may not lay our eyes on this one anytime soon. Called the Audi A8 5.5, the car comes equipped with a rear console-mounted rice cooker designed specifically for the sedan. Audi claims it can cook the perfect rice because of its intense heat convection inside the cooking pot called Hagama.
The onboard touchscreen can be used to select from various cooking options while an Audi-branded rice paddle will come bundled. This feature will be loved by our African Moms who will use it to cook Indomie Noodles for the kids. To bad that this feature is limited, it will come really handy provided that the car is not soiled by food contents.