How To Reset Oil Service Light In 2012-2015 Mercedes Benz ML350 After Oil Change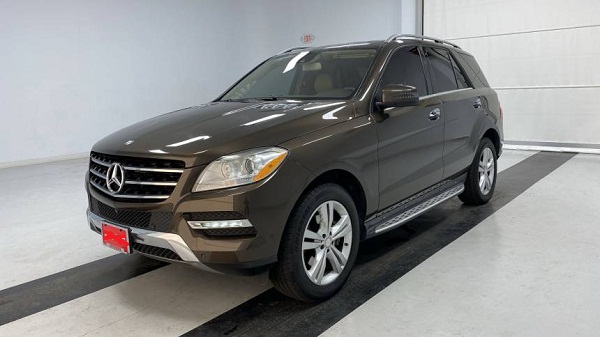 This article shows you the steps for resetting the oil service light on the dashboard of Mercedes Benz ML350. The procedure is same for 2012 to 2015 Mercedes Benz ML350 model year.
The Oil Change Light Reset Mercedes-Benz ML350 will need to be performed after every oil change. If it is not reset the system will be unable to properly track when your next oil change is due.
This light comes on strictly as a function of those miles; it has no way of knowing whether your oil has or hasn't been changed in the interim, and it is never an indication of something being wrong.
You can follow these procedures and do the reset on your own without having to go visit a mechanic. It's quite simple and straight to the point.
Below are the steps you should follow to reset the oil service light in your 2012 to 2015 Mercedes Benz ML350.
1. Turn the ignition key to position 1
To reset the service light, put the key in the ignition and turn it to the run position but you don't start the car. The gear has to be in P and the doors shut.
2. Make sure the TRIP MILAGE is displayed
Make sure you are on that trip odometer screen. Use your up and down arrows buttons to scroll through
3. While holding the CALL button press and hold the OK button
Now to get into the service menu, you hold the CALL button and then push and hold the OK button within a second. Keep hold them in for about five seconds or till the display changes to the Vehicle Data screen
See Also: How To Reset Maintenance Required Light In 2008-2014 Mercedes Benz C300 After Oil Change
4. Go to the ASSYST PLUS
Once we're into the service menu, we want to go down to ASSYST PLUS by using the down arrow button and hitting OK
5. Scroll down to FULL SERVICE
After that, you'll get two options here, Service Data and Full Service but we want to go to FULL SERVICE
6. Find the CONF FULL SERV
From there, it'll show you what services are required but we wanted to go to CONF FULL SERV
7. Select appropriate OIL GRADE being used
Next, they'll ask you which oil grade you're using. This will dictate the length of time kilometers in time that it will set for the next service
8. Select YES and CONFIRM
For clearer understanding, watch the video below;