The Next Audi A8 To Morph Into The Grandsphere EV Inspired Flagship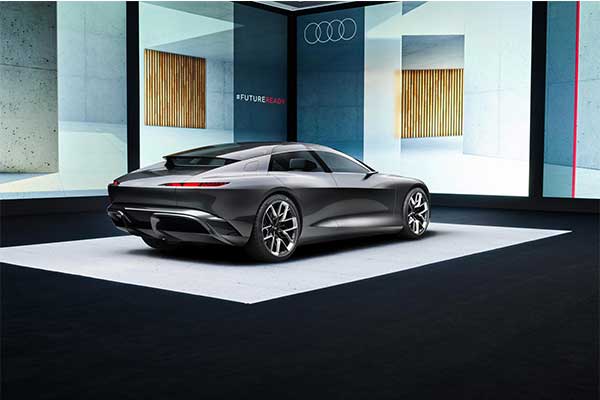 The Audi A8 is set to undergo a revolutionary transformation with the upcoming release of its next-generation model. According to recent reports, the flagship sedan will be offered exclusively with electric power and will feature a more streamlined design and significantly more horsepower than its predecessor.
The fifth-generation A8 will reportedly be built on a version of the Premium Platform Electric (PPE) architecture, which is currently being developed jointly by Audi and sister company Porsche. This same architecture will also be used for the Q6 E-Tron and the second-generation Macan but will be stretched to accommodate the A8's length of over 200 inches.
How much power will the A8 successor have? It is believed it might not quite match the Grandsphere's 711 hp and 708 lb-ft (960 Nm), but it should easily outpunch the RS E-Tron GT and RS6 Competition. That will give Audi a rival for the Mercedes-AMG EQS 53 and the recently unveiled BMW i7 M70. The concept did 0 to 62 mph (100 km/h) in a little over four seconds and had its top speed electronically limited to prioritize efficiency.
The German automaker is also racing to further its advances in the autonomous driving sphere. The next-gen A8 almost certainly won't have the futuristic cabin previewed by the Grandsphere, which featured a retractable steering wheel and pedals that allow the car to take over driving duties. The automaker still believes full self-driving cars are some time away, so expect the new A8 to debut with a traditional-looking interior.Fla
Audi hasn't said much about the next-generation A8. If the report is accurate, we should learn more about the flagship in the coming months.