Bentley Mulsanne Suffers Suspension Problem While On Motion (Video)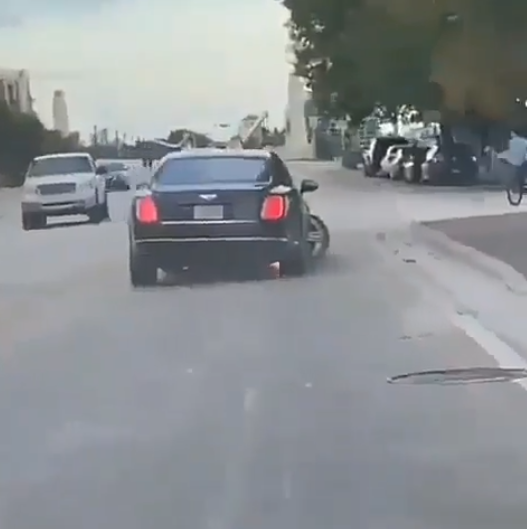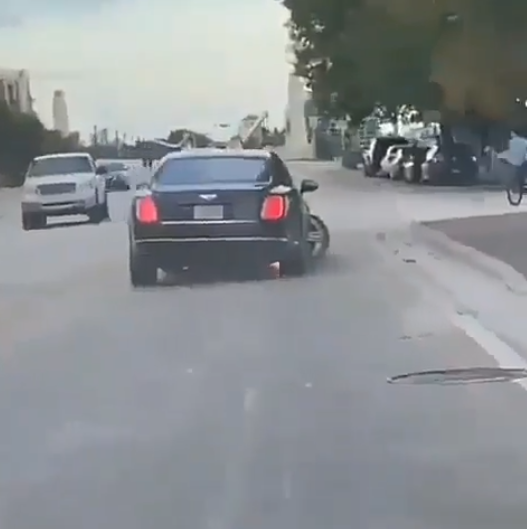 Seeing a luxury car such as this Bentley Mulsanne suffer what most Nigerians attribute to Honda brand is quite surprising. For this to happen to this car, we guess the driver ignored a very obvious warning by the car. And if this didn't happen due to human error, then know it's a big slap on the face for Bentley. Someone who's paying millions of Naira to get one of these shouldn't be bothered about suspension problem while in motion.
As we've said earlier, this could be as a result of human error; because Linda Ikeji who owns a N100 million Bentley Mulsanne has not experienced such.  Roughly a year ago, she bought the luxury car for herself and her baby.
For the Bentley Mulsanne, the air spring suspension is managed electronically by the Continuous damping control system to adjust ride height, and improve low-speed ride quality and bump absorption. Hence, we think it should be sophisticated enough to survive in most terrain.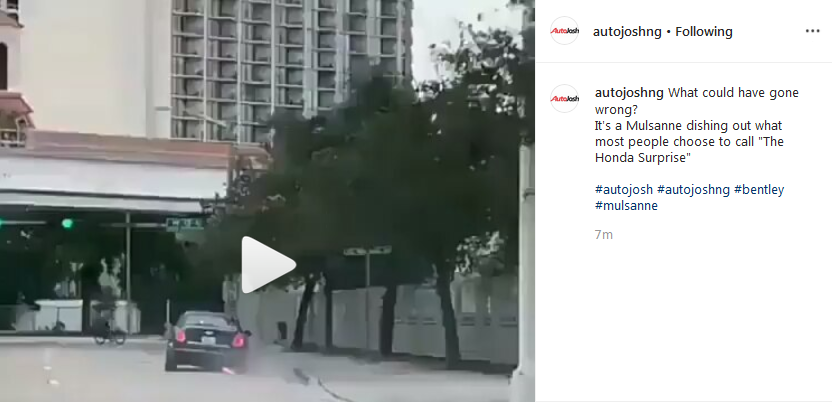 Watch the video below;
Don't fail to follow us on our Official Instagram Page – @autojoshng.
What do you think must have caused this to happen to Bentley Mulsanne?