Carlex Design Fits Amazing Wood Interior To Mercedes-Benz G63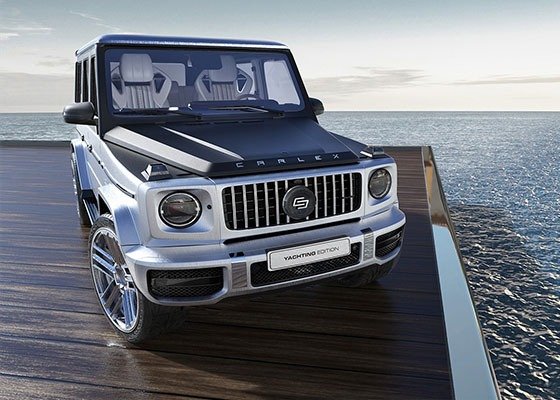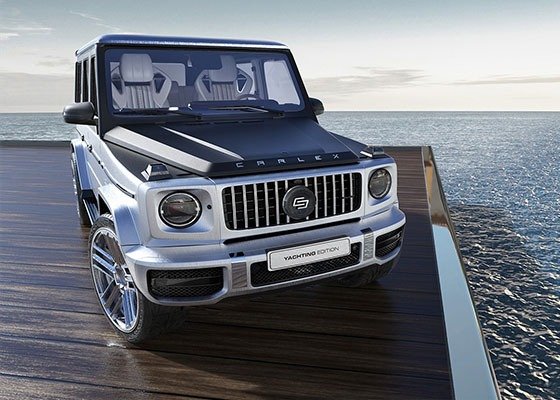 The tunning of cars is here to stay simple put, and while some are serious beautiful to look at some are straight bunkers. One such beauty is the tunning done by Carlex Design on a Mercedes-Benz G63 AMG. The company calls their masterpiece the G63 Yachting Edition and the name speaks volumes.
We start with the exterior of the SUV which is adorned by a silver and black body. The silver has a unique finish akin to brushed aluminium. It is complemented by a set of 22-inch wheels and a bespoke spare wheel cover. The interior is rendered in two forms.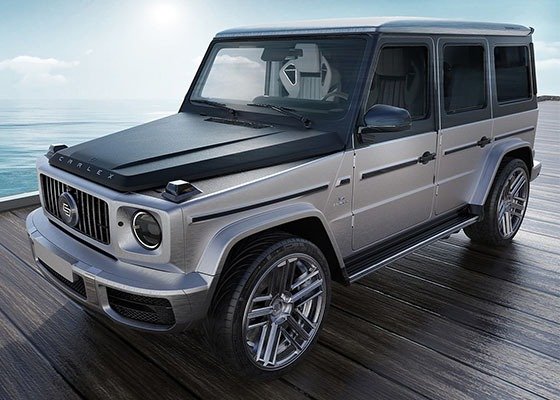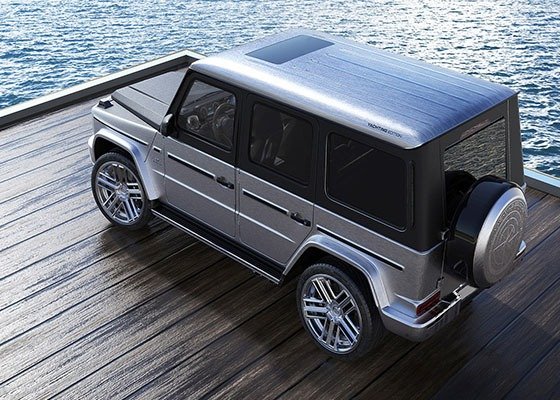 Inside, the aftermarket upfitter replaced several trim components with their own, previewing two colour schemes. One is a bright white-and-grey interior with light-coloured wood throughout. The seats, headliner, and centre console are all white with a silver/grey dashboard. There are touches of light-brown wood on the steering wheels, door panels, and dash. There is also an intricate 'Yachting Edition' motif on the roof and it is finished in brown Alcantara while there is also dark wood in the rear.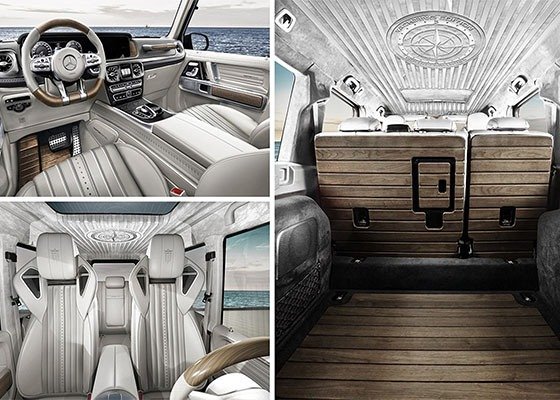 As for the second interior, it features brown leather across the seats, door panels, steering wheel, and parts of the dashboard while contrasted with various white leather components. Elsewhere, the roof and pillars are finished in brown Alcantara while there is also dark wood in the rear.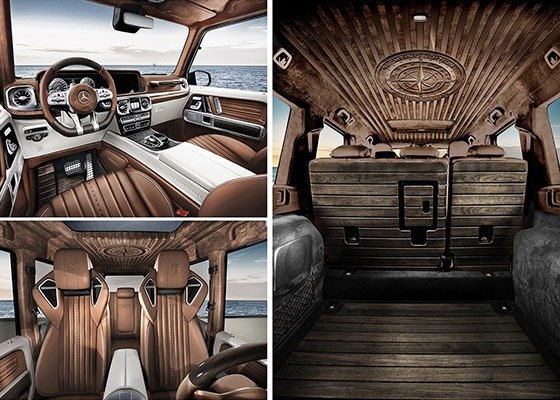 Details about the pricing are unknown but we know for a fact that the regular G63 AMG worth over ₦150m. Carlex Design did not modify the engine of the SUV so it still maintains its 4.0 twin-turbo V8 that outputs 557hp. We are guessing that they realised the engine is already impressive.