Brabus Turns Mercedes-Benz G63 Into A 789HP Pickup (Photos)
With the news that the X-Class pickup will be discontinued, Brabus has turned the G63 into a pickup truck. The V8 engine in the pickup truck will produce a whopping 789hp. It's been fitted with lots of tweaks to make a serious performance truck Benz fans have been waiting for.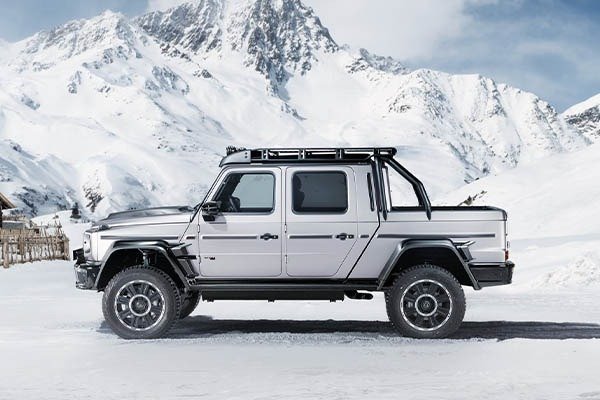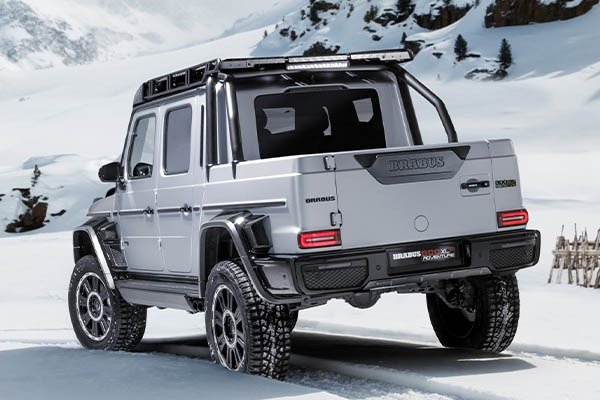 The German-based company Brabus, painstaking remodeled the G63 to enable it to have the pickup bed. Brabus called this latest iteration the 800 Adventure XLP and it is their costliest 2020 model yet. To slap a steel and carbon pickup bed on the back of a standard G-Wagen, Brabus had to stretch the wheelbase by 20 inches, ultimately making the truck 27.1 inches longer than it originally was. In addition to the lengthened wheelbase, the 800 Adventure XLP rides a lot higher than a standard G-Class. It's equipped with Brabus' newly designed suspension with portal axles. The coil-over suspension kit allows for 19.2-inch ground clearance and can be controlled via the stock Mercedes dynamic select system including ride height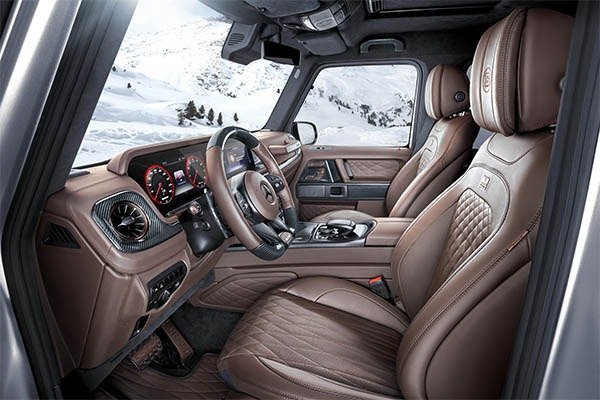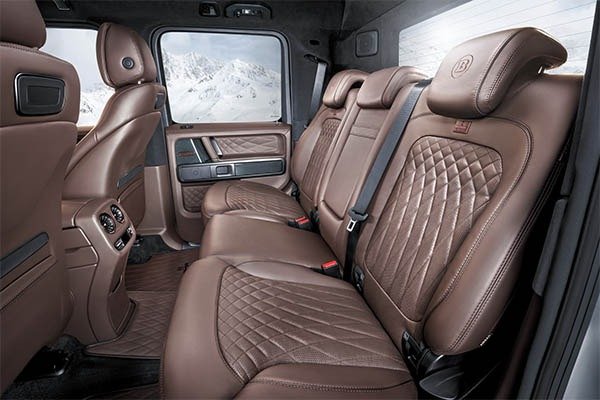 The 800 Adventure XLP is fitted with  AMG's 4.0 liter V8 that has been upgraded by Brabus. It is also fitted with two Brabus turbochargers with larger compressors, new mapping, and more to produce 789 HP (800 PS) at 6,600 rpm and 737 lb-ft (1,000 Nm) of torque from 3,600 rpm. Brabus claims that the 800 Adventure XLP is capable of a 0-62 mph (100 km/h) in 4.8 seconds before hitting an electronically limited top speed of 130 mph (210 km/h) due to its all-terrain tires.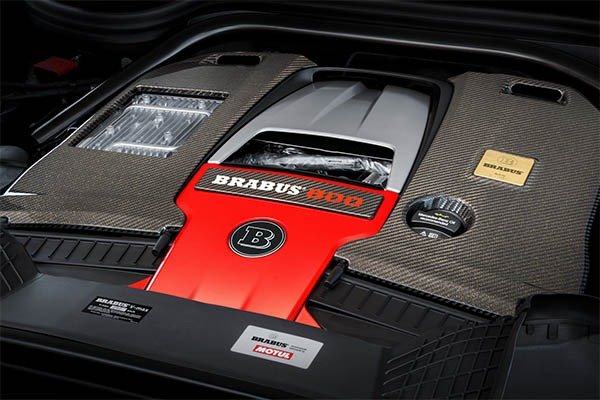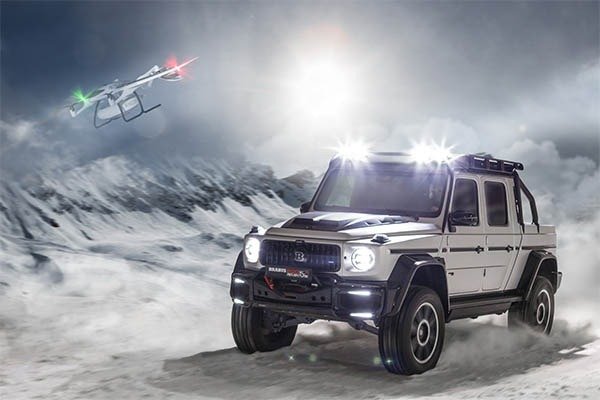 The Brabus 800 Adventure XLP will be unveiled at next month's  Geneva Motor Show and it doesn't come cheap. Prices are expected to start from ₦152m before taxes and destination cost to Nigeria for the base model. The upscale model also called First Edition will be priced at  ₦225m (before taxes and destination cost to Nigeria).