This Is Mayweather's 19-Year-Old Daughter That He Just Bought A $250,000 G-Wagon For (PHOTOS)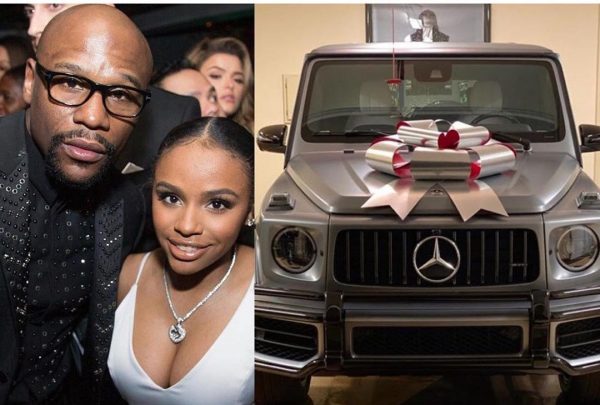 Mayweather Gifts 19-Year-Old Daughter $250,000 G-Wagon For Christmas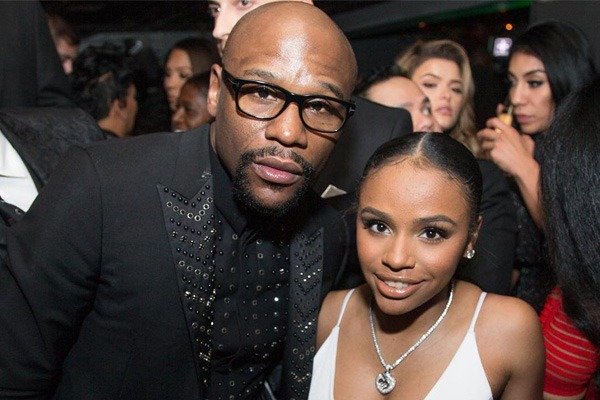 It is the season of surprises. Legendary boxer Floyd Mayweather has set the internet ablaze. He just disclosed that he bought a G-Wagon for his 19-year-old daughter.
He bought his daughter, Iyanna, a brand new G-Wagon G63 AMG worth $250,000 (N91million) as a Christmas gift.
Mayweather, who is known for his heavy spending outside the ring, after his recent betting on NFL side Baltimore Ravens, worth $16,000.
Iyanna Mayweather is the eldest of four children born to the boxing legend. She is known to have spent time training with her father. She is extremely popular on Instagram. Currently, she has 1million followers there.
Iyanna is not new to expensive car gifts from her wealthy dad. She once received a Mercedes 550 S-Class on her 14th birthday. The birthday featured performances by superstar musician Justin Bieber
Recall that the 42-year-old boxer via Instagram, hinting that he is bringing money out during the festive period.
Also, his latest post shows a silver Mercedes 4×4 with a big silver bow on it.
 Mayweather Jr. is one of the most successful boxers in the history of the sport. He is also ranked as the best boxer in his generation after going 50 fights without losing any. He has also made a mark for himself for being one of the highest-paid athletes of all time.
Some of his fights generated unbelievable financial returns. For instance, his fight with Manny Pacquiao broke every financial record in the business. The fight raked about $600 million on pay-per-view and an extra $73 million for gate tickets. Reports also have it that the least Floyd Mayweather Jr. has made in a single fight since 2006 was $25 million.