Mercedes Shows Off Production Version Of Its Flagship Electric EQS (Photos)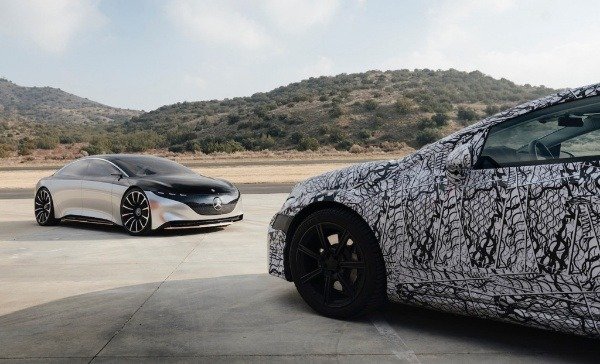 Mercedes has shown off production version of its upcoming flagship electric sedan, EQS. The camouflage electric sedan was seen playing around with the awesome VISION Concept car.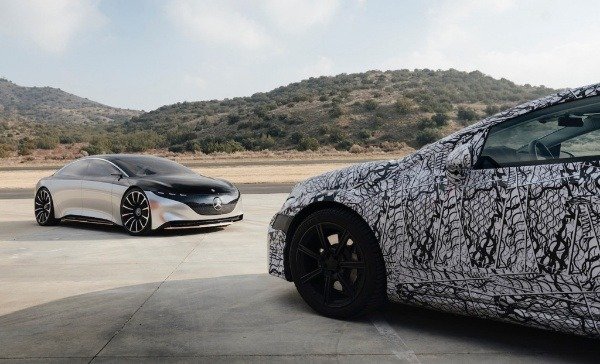 Mercedes-Benz has released the first photos of the production EQS flagship EV alongside the VISION EQS concept car that wowed us at last year's Frankfurt Motor Show. The production EQS will be sold alongside the upcoming 2020 S-Class.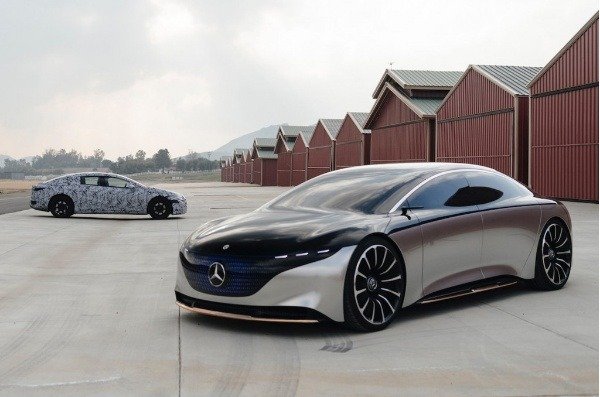 When it arrives at the dealership,
the EQS will be the new flagship EV and the most expensive of 10 future full-electric Mercedes models.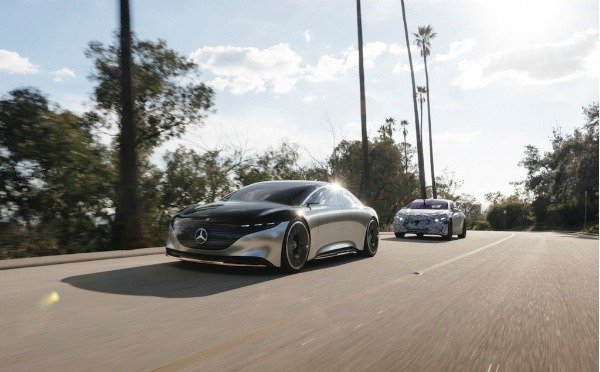 It will sit alongside the EQC SUVs, EQA, EQB, EQE saloon and full-size EQG 4×4 in Mercedes. Despite the camouflage, details such as pop-out door handles can be seen on the production EQS.
No details about the production car's powertrain have been released. But the EQS concept that it is based on is powered by two electric motors that gives a 4.5-second sprint from zero to 60 mph.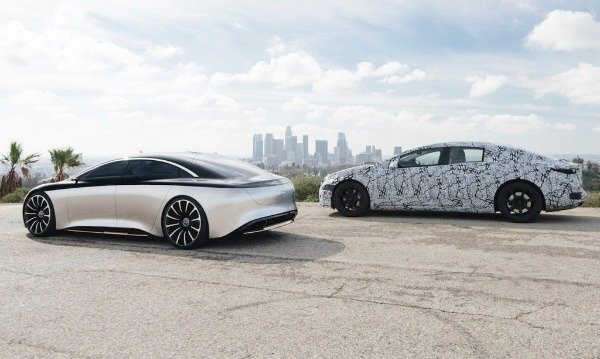 Its 100-kilowatt-hour battery pack will give a range of 435 miles on full charge.
Mercedes-Benz didn't say anything about its availability yet, but the EQS isn't expected to arrive until 2021. When it arrives, it will compete in the same price bracket as the Porsche Taycan and the Tesla Model S.
What Do You Think About The Upcoming EQS Electric Sedan?