See The Modifications Done By Carlex On A Hyundai Santa-Fe (Photos)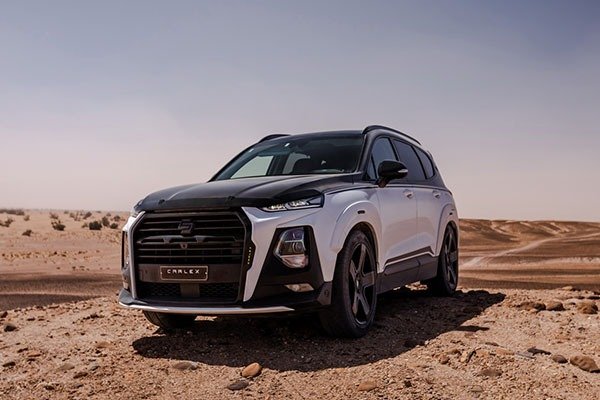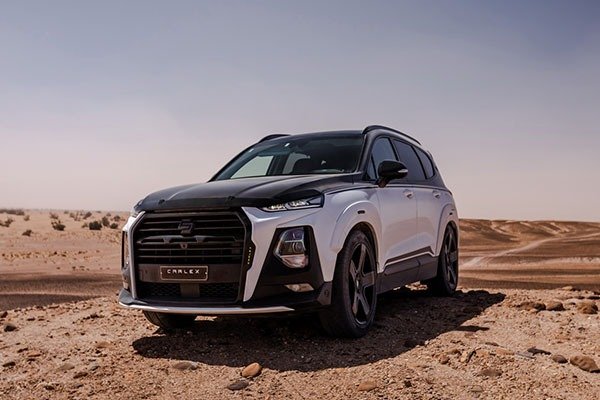 We have been seeing modifications done to luxury and performance cars but no one seems to look at regular rides. That has changed because renowned tuner company Carlex has just done that with a Hyundai Santa-Fe. The company calls this conversion the Santa-Fe Urban Edition and it looks way better than the stock version.
The complete package consists of custom front and rear bumpers, a new and quite massive grille with the tuner's logo in the middle, a rear roof spoiler, rear diffuser, quad exhausts, 20-inch alloy wheels, arch extensions and a dual-tone black and white colour theme. It's one different looking Hyundai, that's for sure.
The entire interior of the SUV has been modified with bespoke Italian Alcantara leather. Lime-coloured inserts which can also be found on the door panels and steering wheel are fitted. Furthermore, the cabin features several bespoke embossed and embroidered motifs (like on the headrests), which in turn help further separate Carlex Design's proposal from the stock Santa Fe.
Nobody knows when Carlex will release this model as the Korean market will get it first. The pricing is still unknown as Carlex gave no information. The engine still remains the same as the conversion is only interior and exterior.
How do you guys see these modifications? Tell us in the comment section below