2019 Hyundai Santa Fe Revealed – Be The First To See The First Photos
Classy.
That is the most befitting way to describe the new 2019 Hyundai Santa Fe.
Indeed, its overall outlook exudes class.
The new Santa Fe represents Hyundai's strong SUV heritage, as it continues its global success story. It wears a new grille surrounded by slim headlights.
Although, the company is yet to reveal the rear-view image, the sketch in the picture below shows a new tail light, a silver diffuser, rear spoiler and exhausts built into the bumper. We are sure you will like the new styling.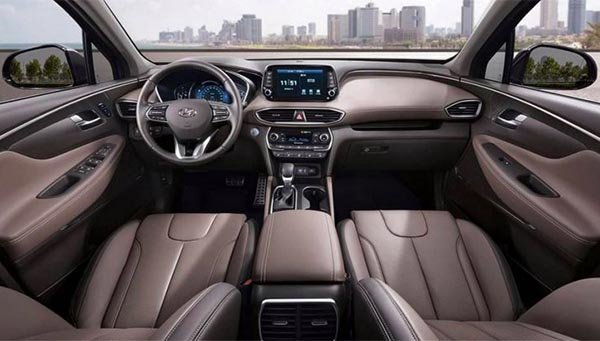 The 2019 SUV will come with a wireless smartphone charging pad, Apple CarPlay, MirrorLink and latest safety features. One of which is Rear Occupant Alert to remind you that you are forgetting your child in the back seat before you exit the vehicle.
The new Santa Fe will come as a 5-seater or 7-seater and will be powered by 2 turbodiesel engines (2.0-litre and 2.2-litre) and a 2.0-litre turbo petrol engine with an 8-speed automatic transmission.
We will get more photos and details after its debut at Geneva Motor Show in March 2018.
Don't forget to tell us what you think in the comment section below.