All New Mercedes Sprinter 2018 Revealed With 1,700 Configurations For Any Job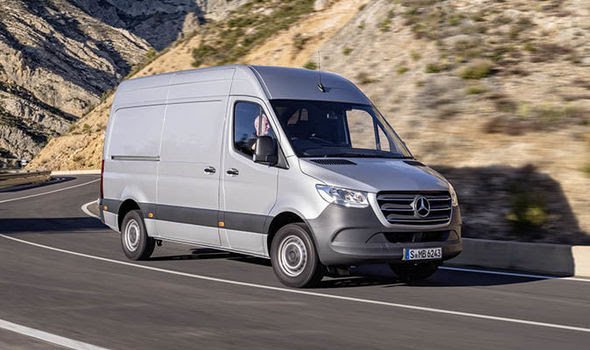 The all-new Mercedes Sprinter 2018 van range has been revealed. it comes in a multitude of forms including Panel van, Tourer, pickup, chassis, bus or traction head as body types.
In addition to these options will be a number of driver configurations, cab designs, body lengths, tonnages, load compartment heights and equipment features.
According to Mercedes more than 1,700 different versions can be configured as a result.
It can now be specified in a new front-wheel drive system in addition to the rear-wheel/all-wheel driver formats the previous generation models were.
As a front-wheel driver variant the payload of this version increases by 50 kilograms compared to the rear-wheel variant.
Engines are offered with power outputs ranging from 113bhp to 188bhp.
Inside the car updates include ergonomically shaped seats, keyless start and an improved air conditioning system.
In addition to this the new, networked services of Mercedes PRO connect combined with the likewise completely new MBUX multimedia systems (Mercedes-Benz User Experience) offering a modern and connected cabin.
A WiFi hotspot and touchscreen infotainment system have also been added.
Mercedes-Benz Vans also raises the Sprinter segment to a new level where safety features are concerned.
The assistance systems available for the new Sprinter include e.g. a self-cleaning reversing camera showing its image in the rear-view mirror, a modern Parking package with a 360-degree view, and a rain sensor with an integrated Wet Wiper system for optimum visibility even during the wiping process.
In 2019 an e-Spritner electric van will join the Sprinter range.
Mercedes claim that the battery will be able to recharge to 100 per cent in between 30-60 minutes.
What do you think?