Brabus Gives Mercedes E-Class A Stunning New Look
Brabus is without doubt one of the leading performance tuner for Mercedes and Maybach for more than 40 years now, having first been launched in 1977. The E-Class W213 is the latest luxury Mercedes sedan to get the tuning treatment, with a lots of after-market accessories that can boost the performance and also adds some more aggressive styling to the car. one of the latest exterior flourishes in the styling package include menacing air intake surrounds and a front spoiler which reduces lift on the front axle to improve the handling.
Elsewhere, a subtle spoiler can also be installed on the trunk lid, and the rear bumper can be fitted with a diffuser to show off its quad exhaust. This all combines to give the E-Class a much more menacing appearance, as well as improve the aerodynamics. Completing the exterior are optional monoblock alloy "Platinum Edition" wheels available at an extra cost, which range from 18 to 21 inches. Stiffer springs also lower the ride height by about 1.2 inches, but this only applies to models with air suspension. Of course, no tuning package is complete without some modifications under the hood.
The 3.0-liter turbodiesel in the range-topping E350d gets an additional 50 horsepower and added torque thanks to the D6 S kit, bringing the total to 305 horsepower and 531 lb-ft. 0-62 mph is now achieved in 5.7 seconds, making it two tenths of a second faster than the regular model. The electronic speed limiter is still in place, though, so you'll still only be able to reach a top speed of 150 mph. The model below, the E220d, also benefits from a D3 power kit which boosts the power by an extra 27 hp and 37 lb-ft, bringing the total to 219 hp and 332 lb-ft.
Though the Performance figures weren't disclosed, but it stands to reason that it should have an advantage over the sluggish standard model, which takes 7.3 seconds to reach 0-60 mph. As for the cabin, you get a typically extensive choice of lavish leather and Alcantara upholsteries to personalize your Merc, along with stainless steel scuff plates with a backlit Brabus logo in 64 colors (yes, seriously).
See more pictures below: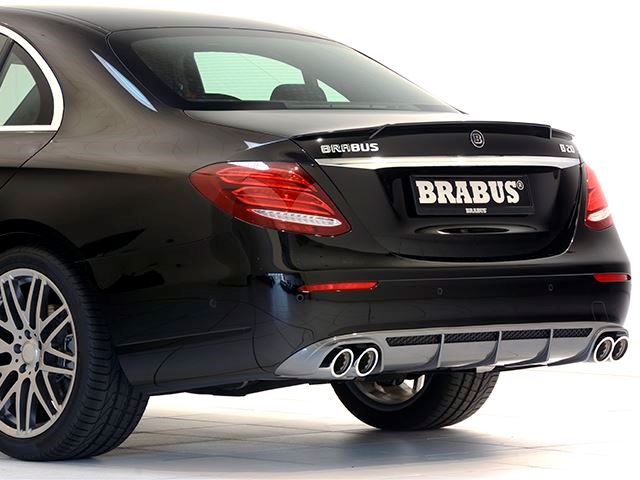 Also See: Buy and sell cars faster on Carmart NG