2017 Mazda CX-9: Everything You Should Know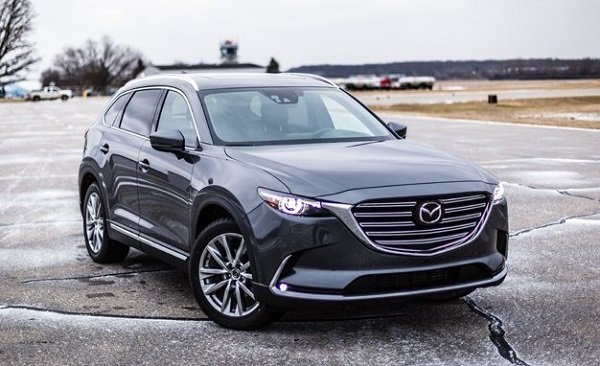 The 2017 Mazda CX-9 Overview
The 2017 Mazda CX-9 is a Motor Trend SUV of the Year Finalist – learn everything you need to know about the 2017 Mazda CX-9.
A 250-hp turbocharged 2.5-liter four-cylinder engine replaces the first generation's V-6, and fuel efficiency is vastly improved. Above all, Mazda has successfully scaled the exterior designs of the Mazda 3 compact car and the MX-5 Miata sports car to the CX-9's crossover size.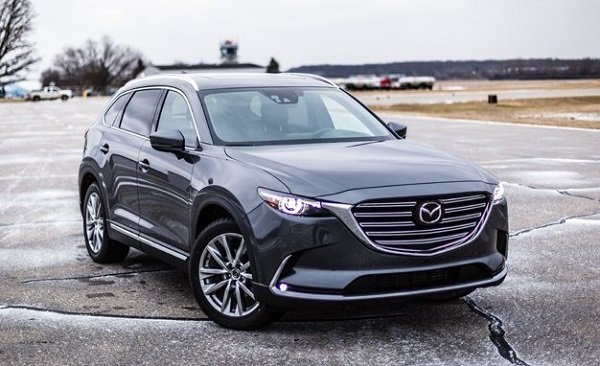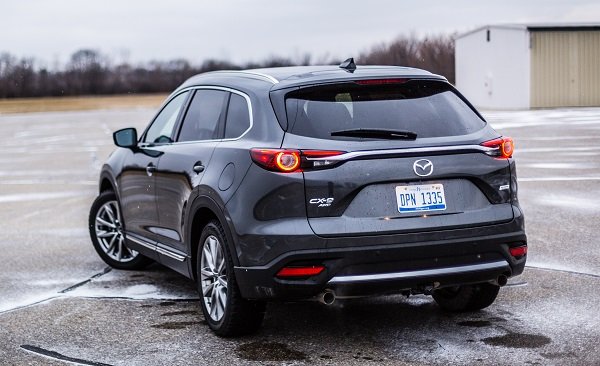 Standard Feature Highlights
18-inch aluminum wheels
LED headlamps and taillamps
Leather-wrapped steering wheel and shift knob
Optional Features are: 
Leather seats (first and second rows)
Power-adjustable heated front seats
8.0-inch touchscreen infotainment system
Keyless entry and push-button start
The Touring Premium package adds a long list of features, including navigation, automated emergency braking, a 12-speaker Bose audio system, SiriusXM satellite radio, LED fog lamps, and a power sunroof.
Exterior features
A sharply angled front grille and bumper, long hood, steeply raked windshield, and integrated rear spoiler grant the CX-9 an aggressive profile. Subtle chrome elements along the sides of Grand Touring and Signature models, combined with the 20-inch wheels that replace the Sport and the Touring models' 18-inches.
Interior Features
Standard features, such as a steering column that adjusts for both angle and reach. Mazda does not provide luxury touches such as a power-adjustable steering column, a heated steering wheel, or even heated rear seats. Considering the interior's visual character, these items would give function to the flash.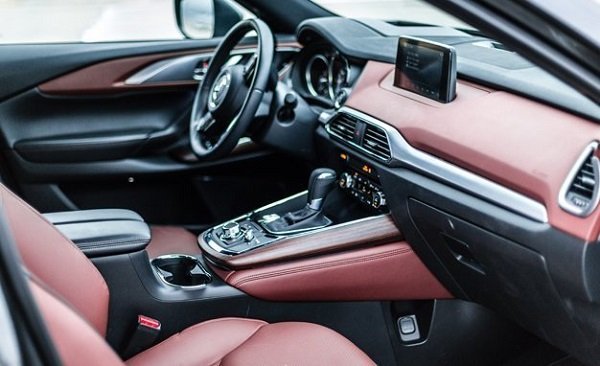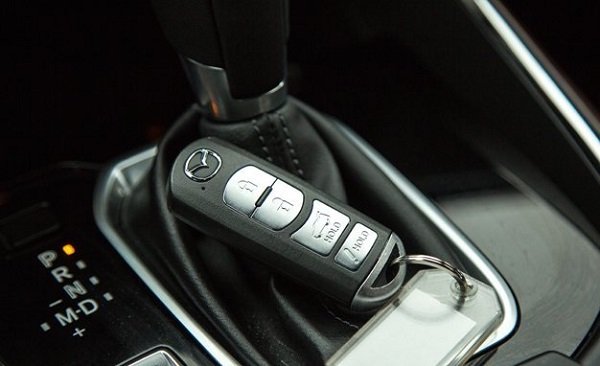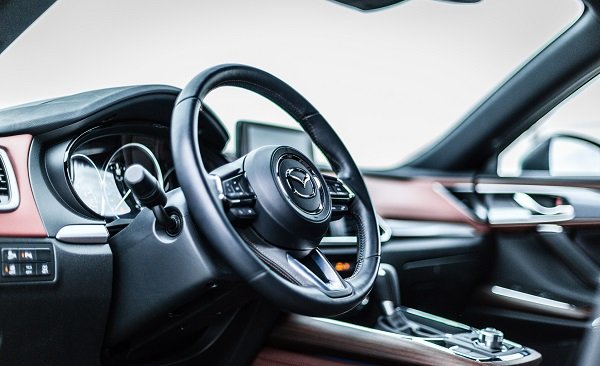 Engine Performance
The CX-9 doesn't disappoint while on the run. It comes with a six-speed automatic transmission. The all-wheel-drive CX-9 managed a 7.1-second zero-to-60-mph run on our test track and passed through the quarter-mile in 15.5 seconds at 90 mph.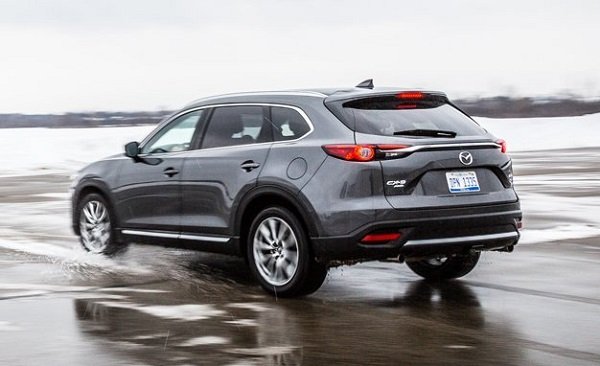 Active Safety Features
Touring models and above come with a blind-spot monitor, rear cross-traffic alert, and automated emergency braking. The models have a full suite of high-tech equipment, including a following distance indicator. Mazda also allows for customization of the CX-9's alerts based on driver preference; audible alerts and two different types of haptic alerts are available.
Backup Camera
A backup camera is standard across the range and features gridlines to guide the large CX-9 into a parking space but doesn't move with the steering wheel.
While its crash-test results have yet to be reported by these agencies, the CX-9's standard airbags and backup camera, plus its optional active safety features, indicate a strong focus on safety for the whole family.
Credit: caranddriver