Putin Shows Off His New Russian-made Limo To Abu Dhabi Crown Prince:"Wow, It's Better Than My Mercedes"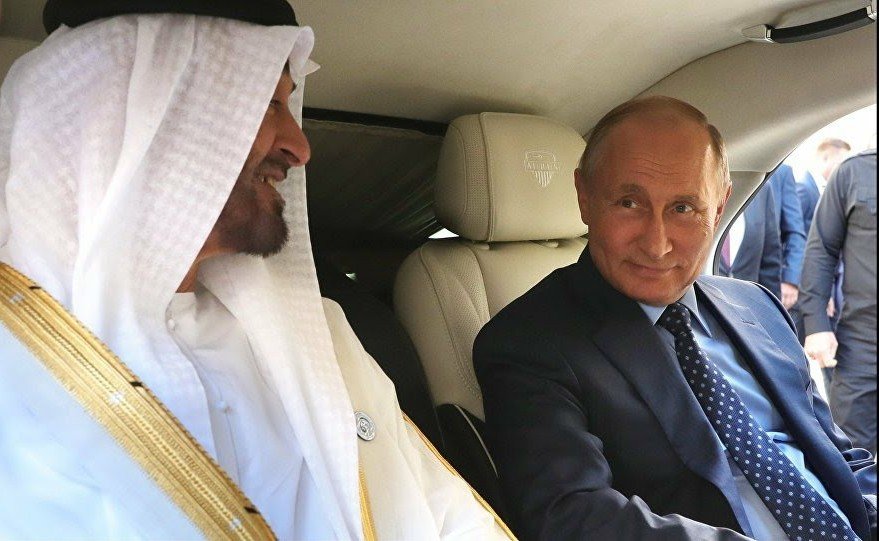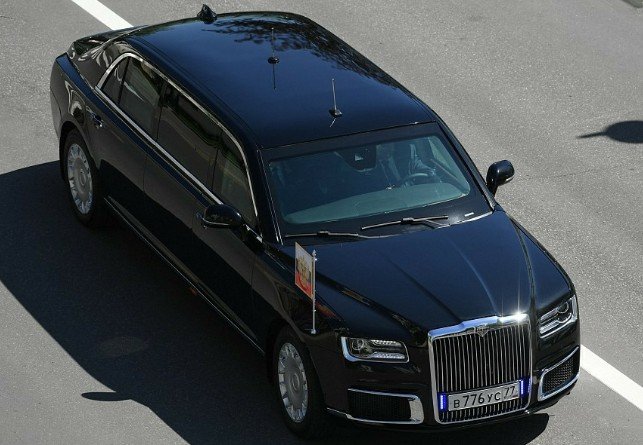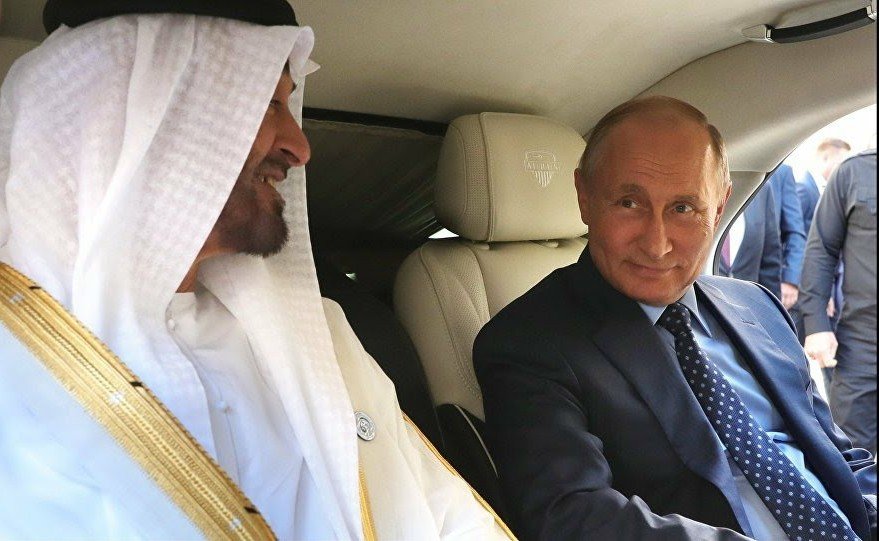 The Crown Prince of Abu Dhabi Mohammed Al Nahyan met the Russian President Vladimir Putin in Moscow during his working visit on friday last week .
After signing a strategic partnership,the Russian leader showed the Crown Prince his amazing Russian-made limousine.
The Crown Prince was so amazed that he exclaimed "Wow, how nice, It's better than my Mercedes" with excitement. Both leaders later sat in the back seat of the limo .
The 6-ton and 23 foot-long twin-turbocharged 4.4-liter V8 engine powered armored limousine called the Senate Limousine (Aurus Senat Limousine) is produced under Putin's leadership.
It is equipped with life-saving, offensive, and defensive measures, and built to the Federal Protective Service's standards.
The NAMI and Porsche/Bosch developed car is set to compete with the likes of Bentley, Mercedes Benz ,Aston Martin and Rolls-Royce if other variants of the limo is sold to other countries .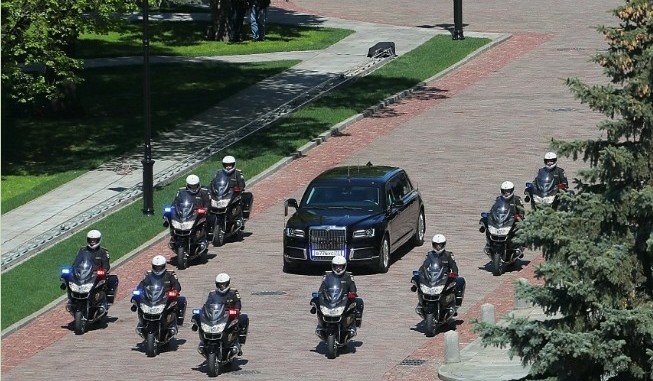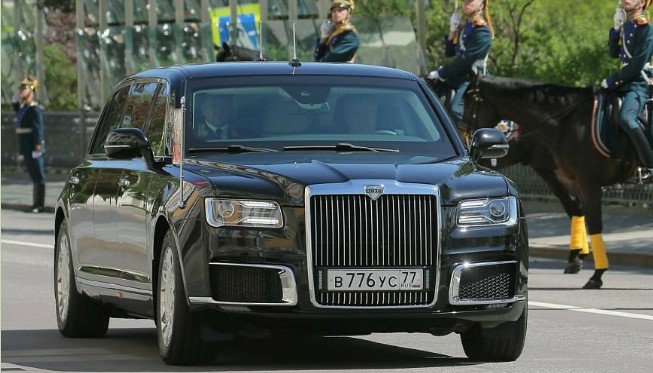 President Putin drove Russian-made car for the short distance trip from his office to the Kremlin hall during his may 7 inauguration. It replaces his highly favored German-made official car, the Mercedes-Benz S 600 Pullman Guard.
Maybe the super rich Crown Prince will be wanting one for himself, judging by his reaction to it.