2025 Is The release Date For An Electric Land Rover Defender According To Reports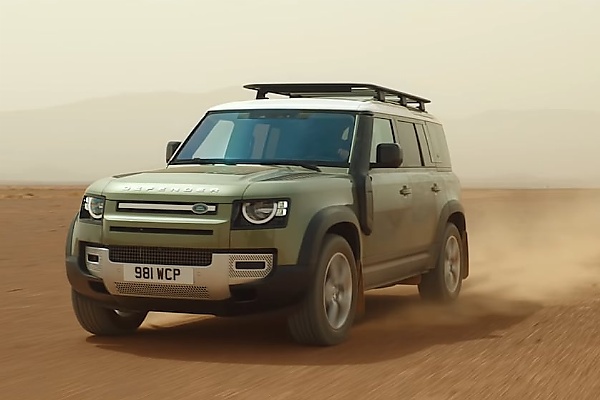 Land Rover has gradually expanded the Defender range since launching the second-generation model for the 2020 model year. The off-roader will receive a mid-cycle update in 2025, according to a recent report, and the range will allegedly grow to include an electric model.
More specifically, the British carmaker will move the Defender on a new platform, allowing it to offer an electric version alongside the ICE lineup. The Defender is currently built on top of the D7x Premium Lightweight Architecture but will start using the new MLA-Flex platform after 2025. The new platform supports fully-electric powertrains as well as internal combustion engines. Range Rover and Range Rover Sport are already built on the new architecture, and they are both set to receive all-electric versions in 2024.
Insiders have pointed out that the MLA platform is capable of handling a 100 kWh battery pack, with hopes of an all-electric range of around 300 miles (presumed to be WLTP range).
All versions of the Defender will get the EV treatment, so it is expected that the Defender 90 (3-door), 110(5-door), and 130 (5-door LWB) will get the EV variant (according to reports).
We're yet to see how Land Rover differentiates the look of its all-electric models from internal combustion-engined cars, but with less cooling needed, we'd expect the intakes on the ICE model to be blanked over for the electric version – as previewed by our exclusive Defender EV image. Rumors coming out of JLR suggest that this treatment could also be applied to the firm's only current all-electric model, the Jaguar I-Pace, which is due for a refresh early in 2023.