Air Peace Daily Flight To Ilorin To Create Jobs – Onyema
This was disclosed by the chairman/CEO of the Airline, Mr. Allen Onyema, at the commencement of the daily flight to Ilorin from Lagos and Ilorin to Abuja as part of its expansion drive and realisation of its no-city-level-behind policy to connect major cities in the country.
Onyema, who was represented by safety manager of the airline, Capt. Godfrey Ogbogu said the commencement of the Ilorin flights "signifies the provision of more network options and connectivity for the people in the Middle Belt region."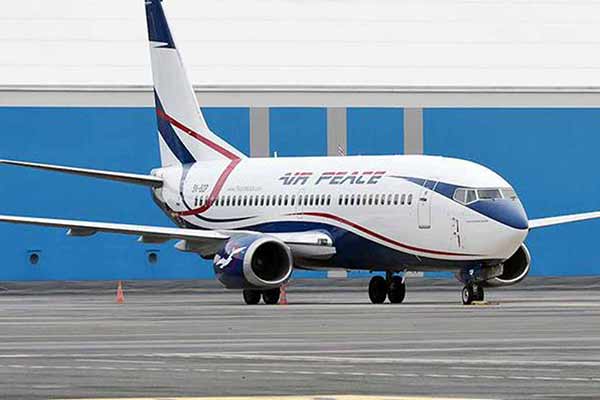 Onyeama, who described the daily flights as 'momentous feat,' said: "if you have been keeping tabs on the trajectory of Air Peace, you will have noticed our strategic and consistent route network expansion. This is driven by our unwavering resolve to plug the gaps in Nigeria's Air travel and more importantly, give the Nigerian flying public multiple network options.
"We are famed for our 'no-city-level-behind' initiative. The goal, really, is to interconnect various cities in Nigeria and beyond to tremendously impact the country's economic indices."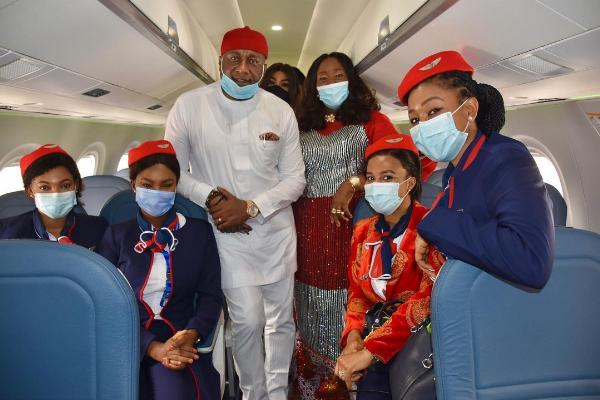 He solicited the continued support and cooperation of all relevant stakeholders for the airline to keep soaring high.
Vice president of the National Association of Nigerian Travel Agencies (NANTA), South-West Zone, Comrade Ezekiel Afolabi, commended Air Peace for the bold decision to connect Ilorin, urging the airline to replicate the same in other states in the South-West.
The inaugural P47110 flight from the Murtala Muhammed Airport, Lagos landed at the Ilorin International Airport by 11:00 a.m amidst excitement from stakeholders and Governor Abdulrahman Abdulrazaq represented by the deputy governor of the state, Otunba Kayode Alabi.
Also, National President of the Ilorin Emirates Descendants Progressive Union (IEDPU) representing Ilorin indigenes at home and in the Diaspora, Alhaji Ota Aliyu Uthman, was on ground to welcome the flight.