All You Need To Know About The Innoson IVM 6110A, A 100-passenger CNG-powered Bus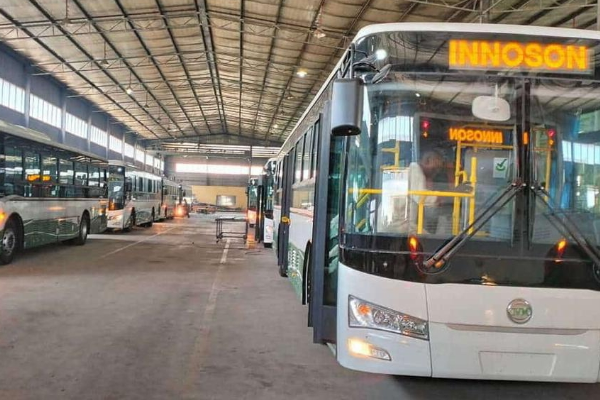 All you need to know about the Innoson IVM 6110A, a 100-passenger Compressed Natural Gas-powered bus.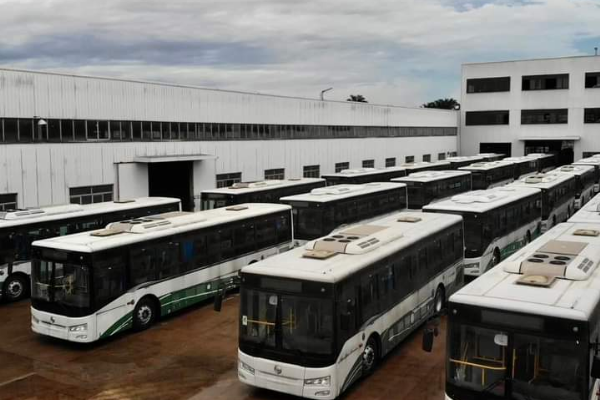 Last month, Innoson Vehicle Manufacturing (IVM), showcased its lineup of mass-produced Compressed Natural Gas (CNG) vehicles, following the removal of fuel subsidy by the Federal Government on May 29th 2023.
One of the CNG-powered IVM-branded vehicles showcased at its factory in Nnewi on 6th June was the IVM 6110A bus with a carrying capacity of 100 passengers – 55 seated and 45 standing.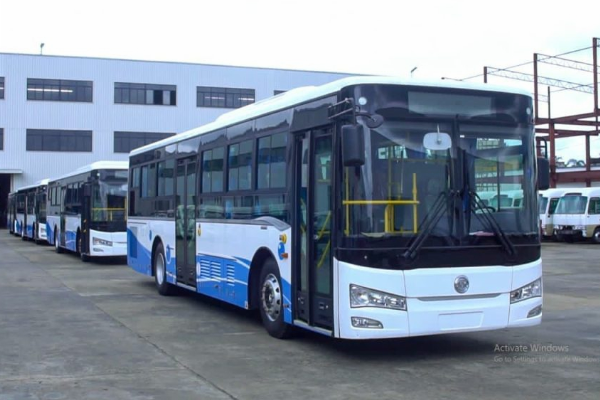 According to the Indigenous car manufacturing company, the IVM 6110A bus is designed to handle the hustle and bustle of city commuting while providing the utmost comfort to its passengers.
The IVM 6110A bus features a front and rear automated doors, a functionality that not only provides convenience and efficiency but also enhances safety.
Inside, it features luxury seats, an element of comfort that sets it apart from the usual public transportation, plus air-condition, offering passengers a refuge from the heat outside.
Features inside that make the
journey enjoyable includes luxury seats, air-condition, which offers passengers a refuge from the heat outside, plus a built-in multimedia system, a feature that allows passengers to enjoy audio-visual content during their ride.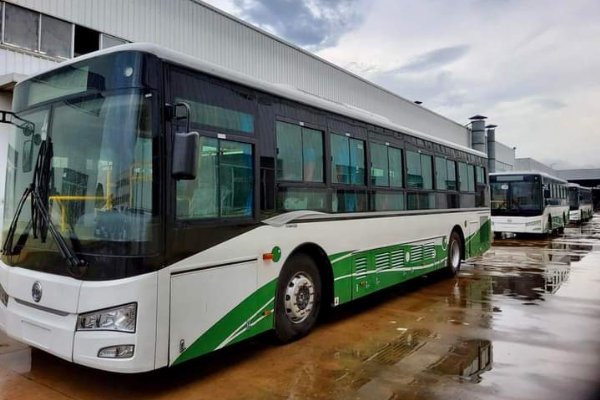 Safety features includes reverse alarm switch designed to alert pedestrians and other road users when the bus is backing up, and an Air Braking System (ABS), which provides more control and stability to the bus.
Powering the IVM 6110A is a 8.3L Cummins Engine EQC300, a bifuel engine that can run on both diesel and Compressed Natural Gas (CNG). This feature gives the bus the advantage of cleaner emissions, lower fuel costs, and extended engine life.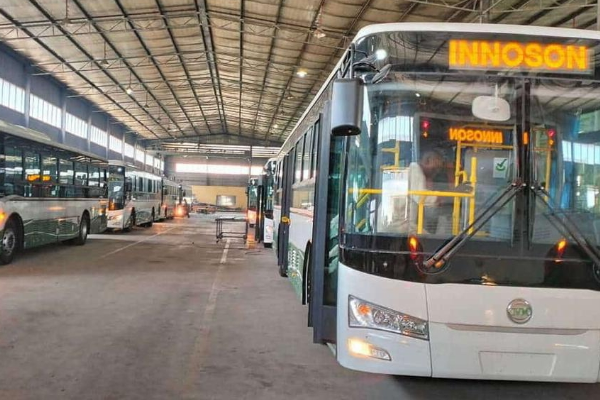 According to Innoson :
"The Innoson 100 seater capacity CNG Bus, IVM 6110A, stands as a testament to Innoson's commitment to sustainable, comfortable, and safe public transportation.
"It's more than just a bus; it's a revolution in public transport, paving the way towards a greener, more sustainable future, without compromising on comfort and safety. Experience the future of public transportation today with the IVM CNG Bus."