₦6million Can-Am Spyder Roadster Spotted In Lagos (Photos)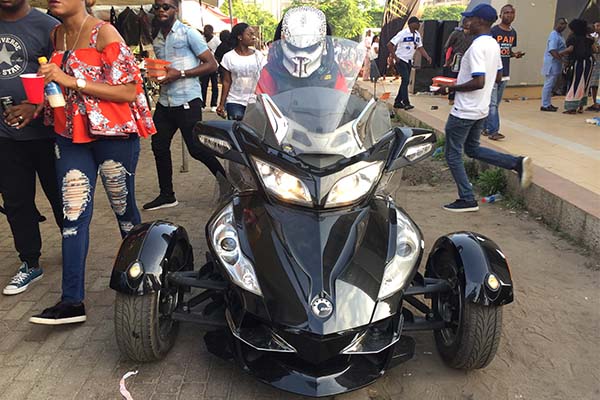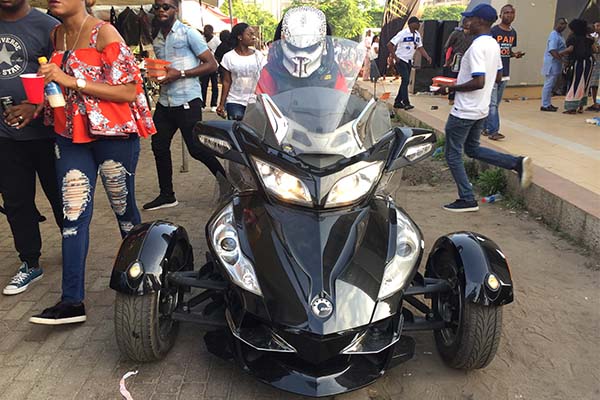 Can-Am Spyder is a trike manufactured by Bombardier Recreational Products (BRP). It has two wheels in front and one at the back. It is powered by a Rotax 1330 ACE in-line 3 cylinder engine producing 115 hp and 96 lb-ft of torque. With a top speed of 190 km/h (118 mph). This is the RT Touring edition and an average one will dig a ₦6million hole into your pocket.
Some of its features are Adjustable Electric Windshield, Digital speedometer, AM/FM Audio System With iPod Cable, 6-speed manual or automatic transmission, 26 liter fuel tank capacity, ECO mode etc. Other security and safety features are Traction Control, Anti-lock Braking System, Dynamic Power Steering and Digitally Encoded Security Anti-Theft System.
Do you think it's cool or not? Tell us in the comment section and don't forget to like, rate and share.