Car Dealer Urged Dino Melaye To Pay Balance For A Ride He Bought In 2019, After Flaunting His Rolls-Royce Cullinan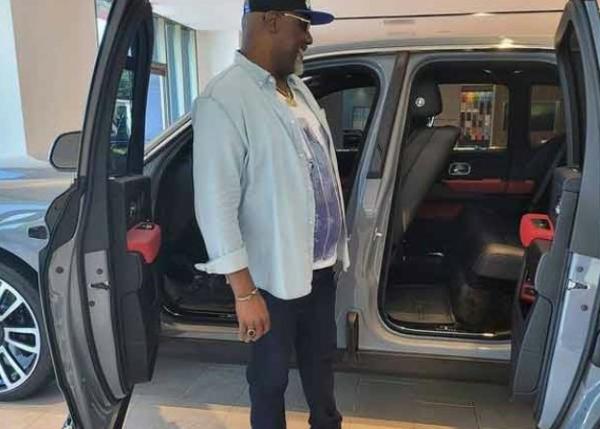 Car dealer, Unique Motors, urged Dino Melaye to pay the remaining balance for a car he bought in 2019, after flaunting his Rolls-Royce Cullinan.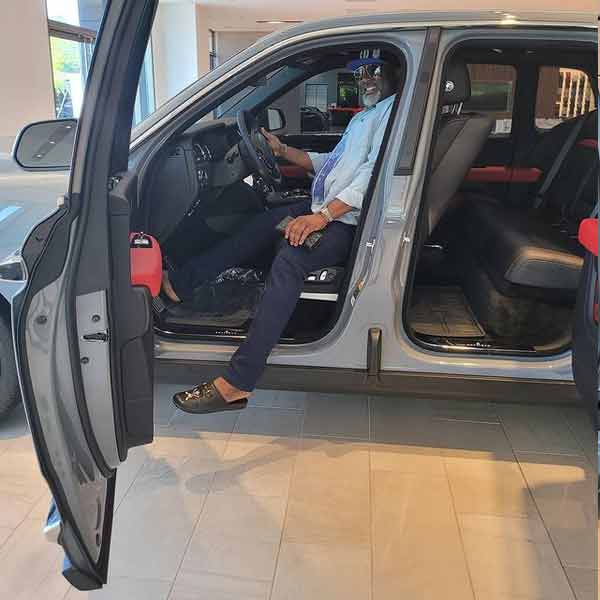 Earlier this week, Dino Melaye took to his social media, Instagram, to share photos of his latest ride — a Rolls-Royce Cullinan SUV, worth around N350 million.
The former Senator representing Kogi West senatorial zone is known for his love for luxury rides and he is never shy to flaunt it to taunt his enemies.
In one of the pictures shared, Dino said : "As usual talk your rubbish while l cruise The RR"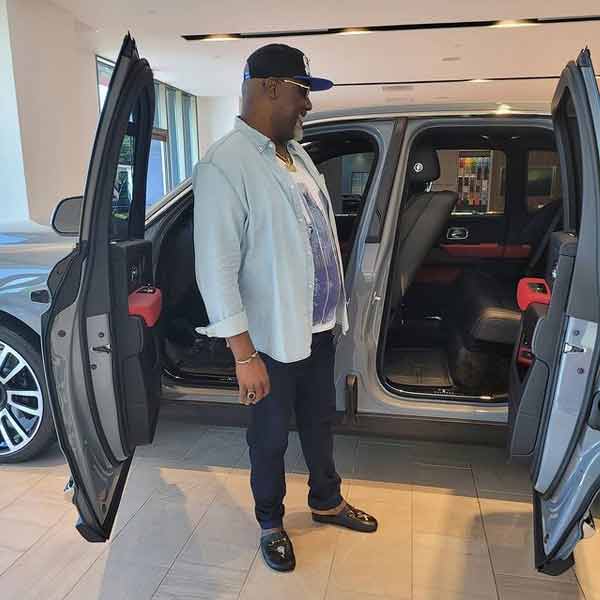 In another post, he wrote : "If you yab me l go ride am, if you no yab me l go ride am….kuku yab me make I continue dey ride am jare.. .Omo Melaye saying Let them say."
The Rolls-Royce truck joins the dozens of impressive rides that currently sits in his garage. As expected, some of his fans praised Dino for his choice of luxury rides, while others advised him to at least use some of his cash to help the needy.
But it seems Dino got more than what he had planned for after a popular Nigerian car dealership, Unique Motors urged him to pay the remaining balance for the ride he bought back in 2019.
Replying to Dino's posts, Unique Motors said :
"Sir, you still have outstanding balance to pay unique motors. All efforts to reach you and Moses proved abortive. Please, pay up sir". They also took to their page to post the picture of the vehicle they claim Dino Melaye bought from them.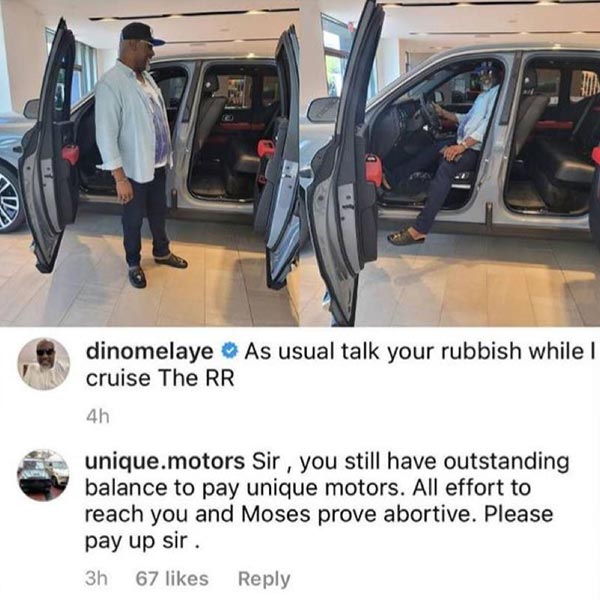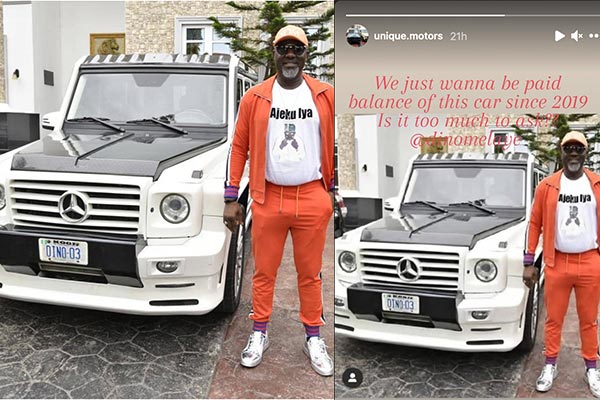 For now, we can't say how true the allegation is. Furthermore, Dino Melaye replied Unique Motors with a post he made some hours ago saying:
"No be only unique motor ! If l am really owing you, you know what to do. Abi na social media you sell the imaginary car? All of una wey dey use my name promote your obscure Buisness…God know una address ooo. But for this unique nonsense my lawyers go reach you. You dial trouble"