Checkout Naira Marley "Walk" As He Disembarks From A Private Jet With BBN KimOprah (VIDEO)
One of the best perks about being a celebrity is the ability to travel on a private jet. That way, one is able to bypass the hectic lines, security and cramped seats of economy class with the masses. Aside from comfort, private Jets also offers speed of movement in order to meet up with a schedule.
Images of celebrities boarding luxurious and spacious private airlines are a growing epitome of high-profile status and celebrity culture.
Popular singer Naira Marley recently posted a short video of himself,  Big Brother Naija star, Kim Oprah and his crew disembarking from a private jet.
He captioned the video post with Kim Oprah, "Naira Walk".
KimOprah is a socialite and former Big Brother Naija housemate. Her full name is Chinonso Ibinabo Opara. She was born on December 15, 1995 and she hails from Imo state. The 23-year-old is a TV presenter and model. She also owns her own business.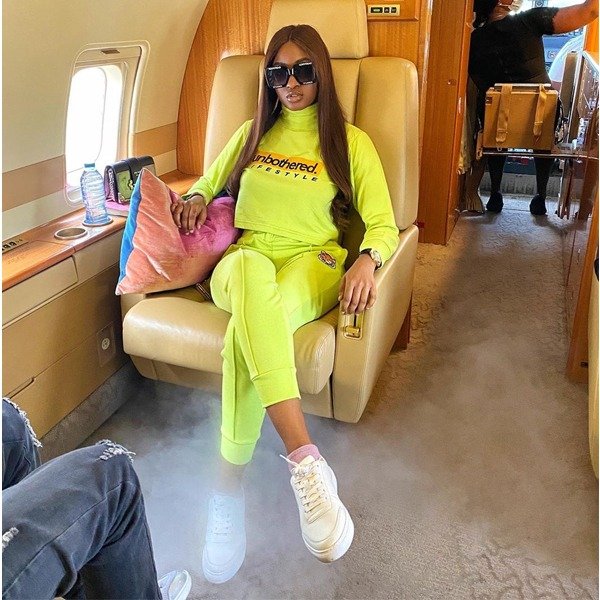 For some celebrities, there is simply no other way to travel than private.
Flying a private jet is becoming a popular means of transportation these days. Asides from the convenience and comfort it offers, it is the preferred choice when time is of the essence. Celebrities, businessmen, politicians, etc. charter private jets for either of the aforementioned reasons.
However, just like any other areas, there are etiquettes that a flyer is expected to abide by. When it comes to flying private, there are several rules for etiquette that must be followed. Some of these are clearly defined rules, while others are simply etiquette rules to live by.
For instance, if you are accompanying someone on the flight, then let the host board first. This is one of the unspoken rules of flying private jets. Do not get aboard the aircraft until the host has gotten on, simply wait for your turn to board, which will make everything run that much more smoothly.