DeLorean Returns "Back From The Future" With Alpha 5 EV Coupe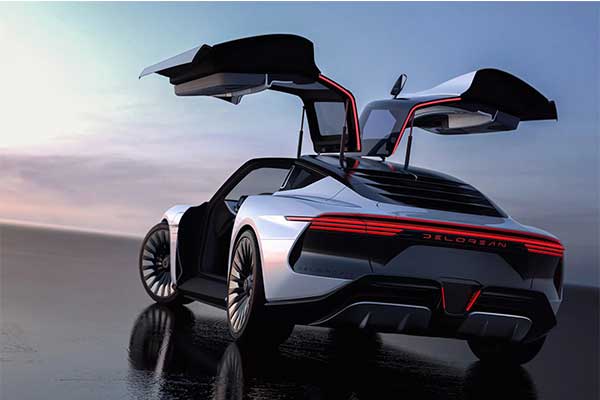 The name DeLorean may not ring a bell but the "Back To Future" franchise will definitely ring a bell as the film was famous for using the DeLorean DMC-12 as its time machine. Fast forward to 2022 and the brand has returned (although famous in the films, the DMC-12 was catastrophic and production had to end soonest) with an all-new Alpha 5. The images are the first official ones after the car was teased some time ago.
Penned by Italdesign, the Alpha5 is a futuristic coupe with gullwing doors that harken back to the automotive star of the Back to the Future trilogy. Other than the name and those doors, the Alpha 5 is clearly from a different time compared to the DMC-12. It has the look of a luxury GT with its smooth, sensual lines. Turbine-style wheels and louvres over the rear window are other prominent visual features. The rear showcases sleek horizontal lighting, including the DeLorean name itself. The massive gullwing doors make entering and coming out very easy for both front and rear passengers.
The cabin appears to be completely modern with an almost Porsche Taycan-like design. A digital gauge cluster and floating touchscreen infotainment system grab the eyes, and the climate controls are set low behind the touchscreen infotainment system. Based on photos, the four seats are upholstered in a wool-like material, possibly with some leather portions. The rear seats are full size, but they may lack much legroom, possibly making the car a 2+2 rather than a true four-seater.
DeLorean remains coy on details about the drivetrain, but it does say the Alpha5 needs 3.0 seconds to 60 mph (96 km/h) and tops out at an electronically capped 150 mph. It has a battery pack with a capacity of more than 100 kWh, good for an EPA-estimated range in excess of 300 miles. Mind you, all these specs apply to the "base performance model," suggesting hotter versions are on the way.
The Alpha 5 will initially be offered in just 88 units, referencing the speed of the time-travel DMC-12 in the Back To The Future movies. Full production models will be announced at a later time.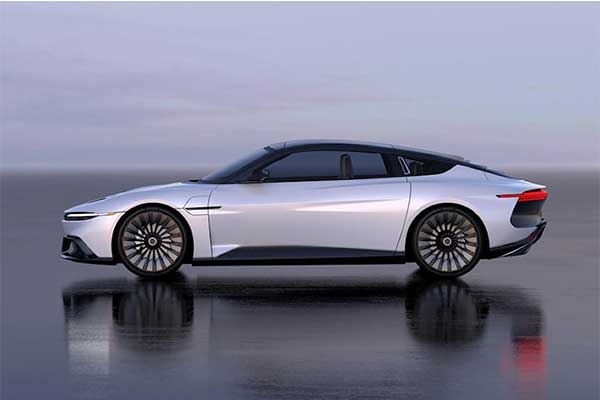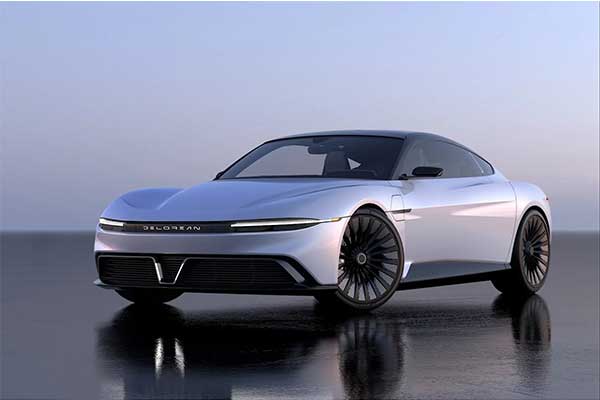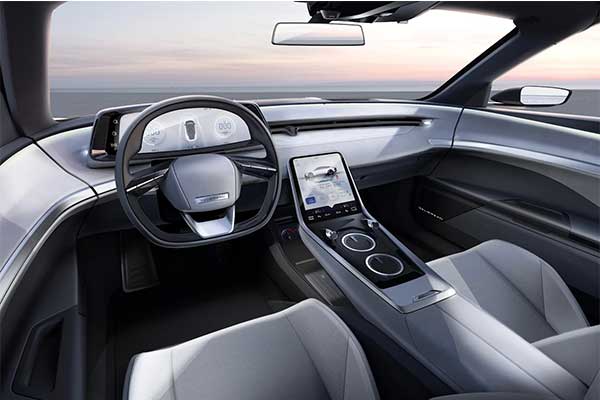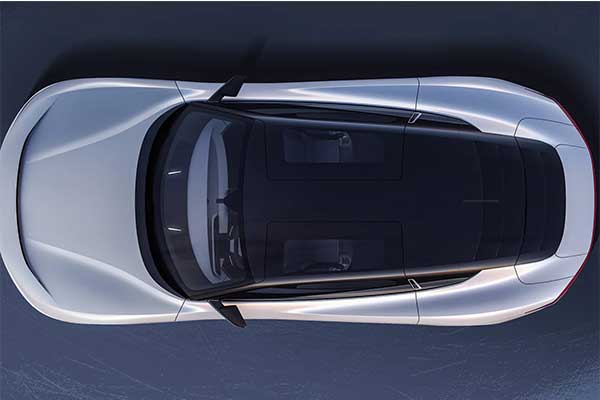 Also See: Buy and sell cars faster on Carmart NG