Dozens Of Police Cars Excort Hearse Ferrying Slain Police Officer (Photos)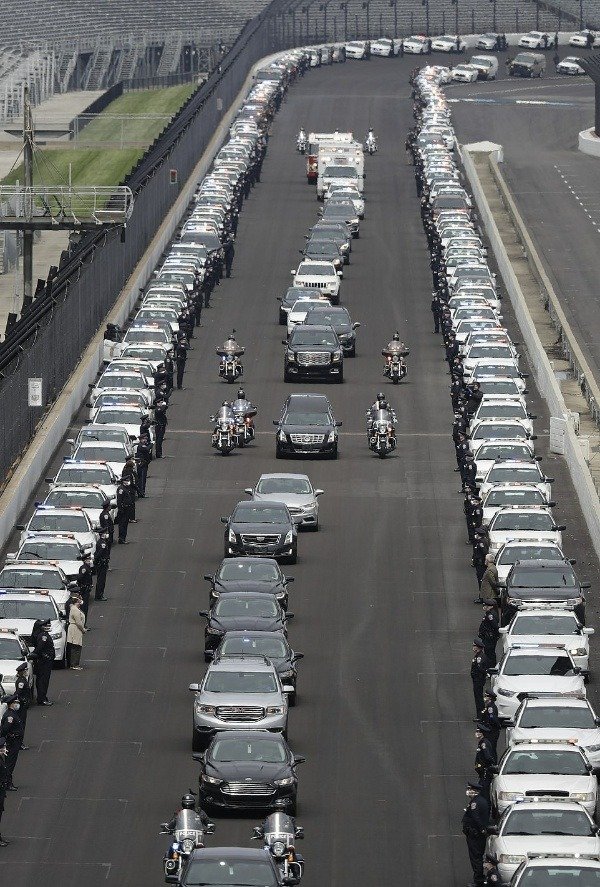 The funeral of slain police officer Breann Leath at the 2.5-mile Indianapolis Motor Speedway saw dozens police cars lined up on both sides of the track as the hearse passes them.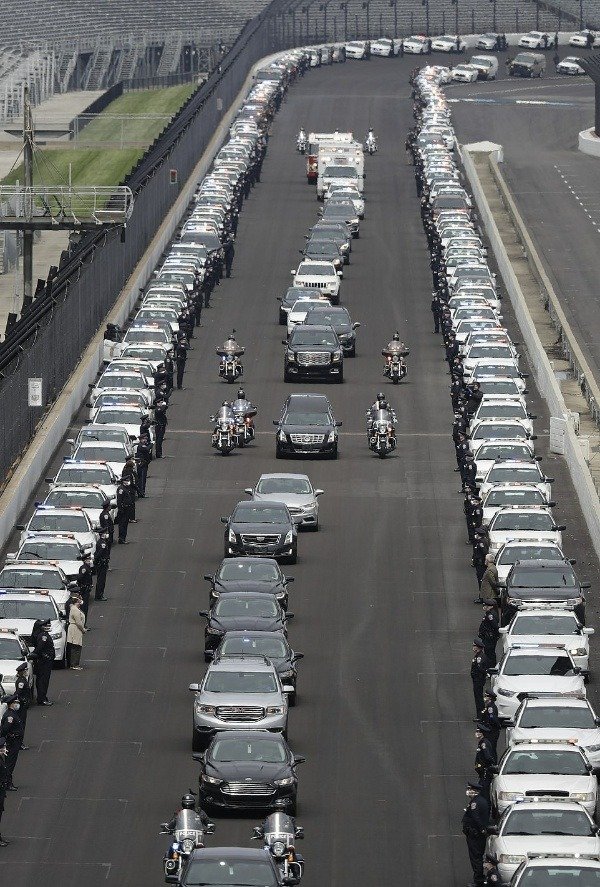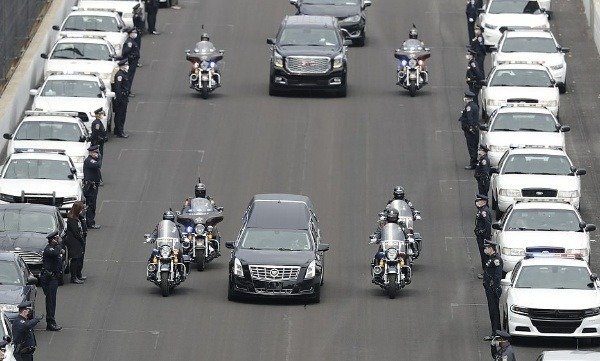 Hundreds of police officers lined dozens cars along Indianapolis Motor Speedway on Thursday for a final salute to a fellow officer Breann Leath who was gunned down on the job.
24 year old Breann was fatally shot while responding to a domestic disturbance call at a home on April 9.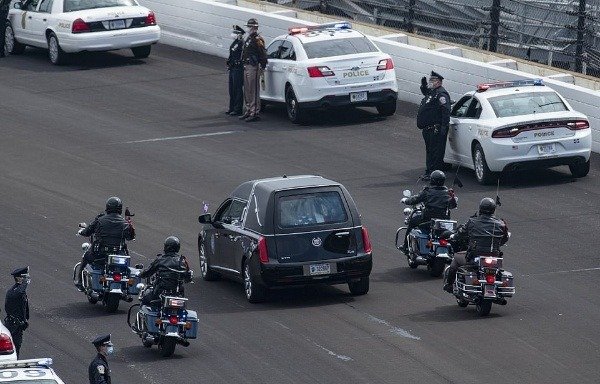 She was among three officers who responded to the call at 1803 Edinburge Square on Indianapolis' far east side.
Breann was rushed to Eskenazi Hospital but succumbed to her injuries.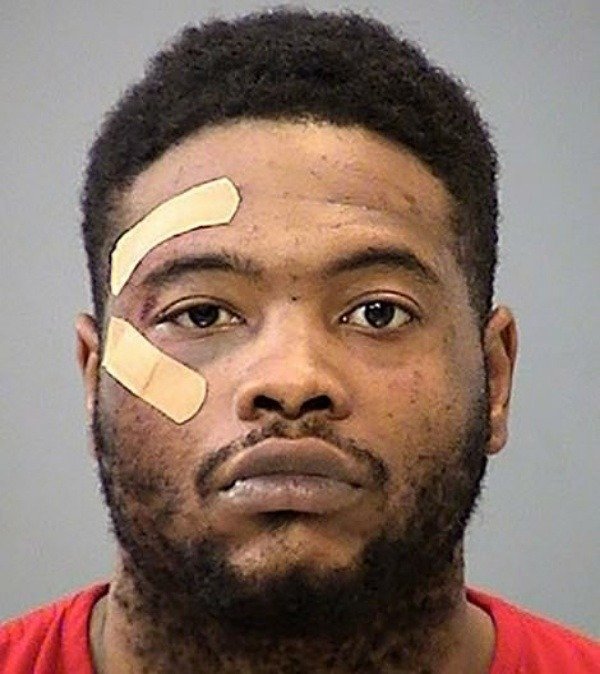 Police allege that 27 year old suspect Elliahs Dorsey opened fire through a closed door, fatally striking Leath. Dorsey has since been charged with her murder and a string of other charges.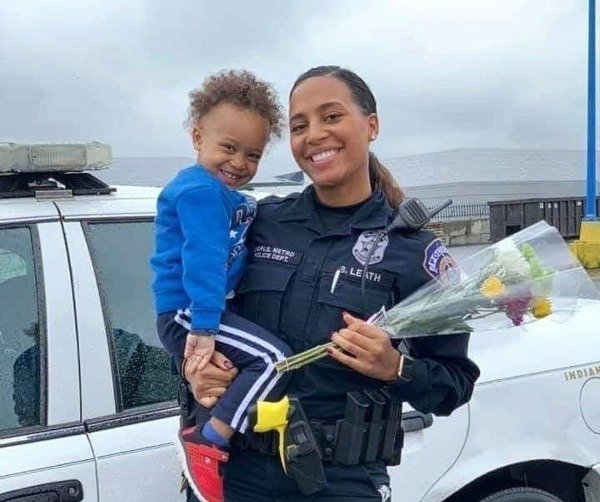 Leath's family, including her 3-year-old son, watched the service from several luxury suites to maintain a safe distance apart.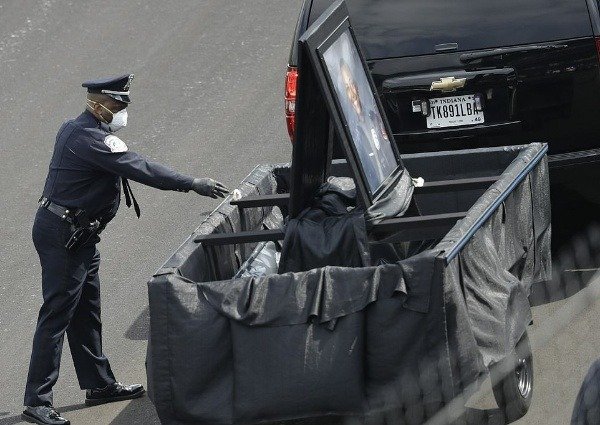 During her funeral service at the Indianapolis Motor Speedway, Leath's hearse travelled down the speedway while hundreds of officers stood next to their police cars wearing protective masks and keeping to social distancing rules.
According to reports, four rows of patrol cars lined the 2.5-mile track, including her IMPD East District shiftmates; her classmates from the department's 16th recruiting class and other officers from across the region.