Genesis Announces Pricing And Specification For Flagship G90, G90 Long Wheelbase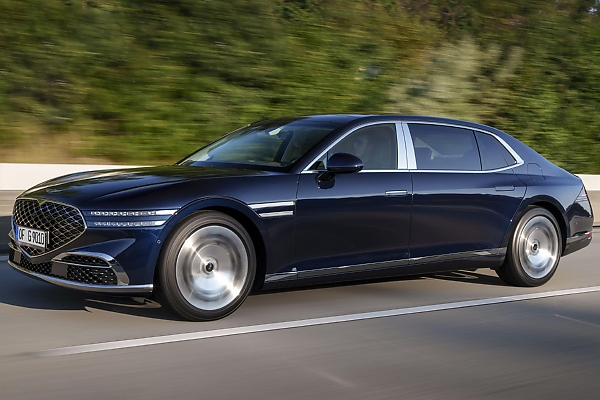 Hyundai luxury car division has revealed the full pricing and specification for its luxury flagship Genesis G90. 
Genesis flagship sedan will be available in two variants : four-seater G90 and four-seater G90 Long Wheelbase (LWB).
The G90 sedan is priced at 115,00€ ($121,185) while the G90 Long Wheelbase is priced at 125,000€ ($131,720).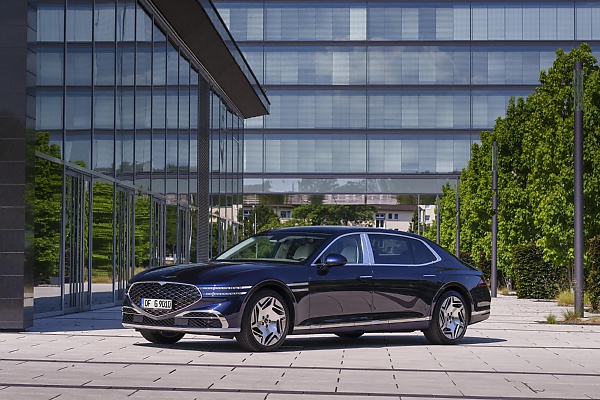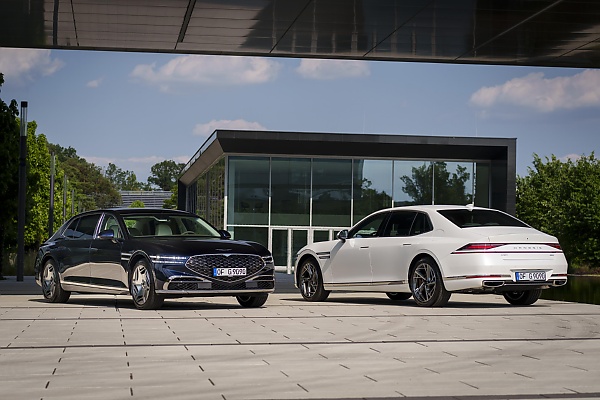 Hyundai luxury car division has revealed the full pricing and specification for its highly anticipated luxury flagship sedan, the Genesis G90. According to Genesis, the flagship sedan will be available in four-seater G90 or four-seater G90 Long Wheelbase (LWB).
Priced at 115,00€ ($121,185) for G90 and 125,000€ ($131,720) for G90 Long Wheelbase, the sales for Genesis G90 flagship sedan will begin in Germany and Switzerland on 26th September 2023.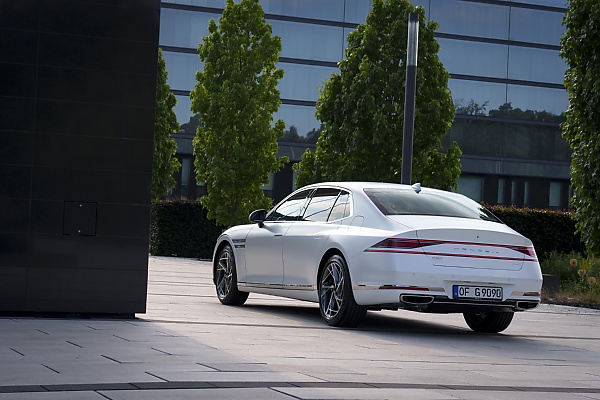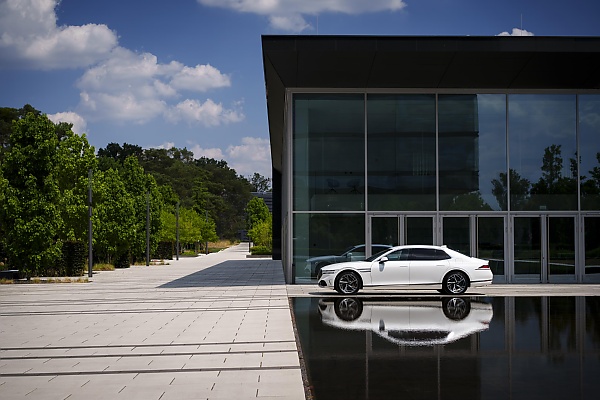 Both variants are equipped with an advanced 3.5-litres turbo V6 petrol engine and fitted with a 48V electric supercharger that delivers enhanced power and response, delivering a total of 305kW and 549Nm of torque.
The G90 delivers an exceptionally smooth ride and true first-class experience, thanks to its three mode Multi Chamber air suspension and Road Preview-Electronic Control Suspension that uses forward facing cameras to read the road ahead.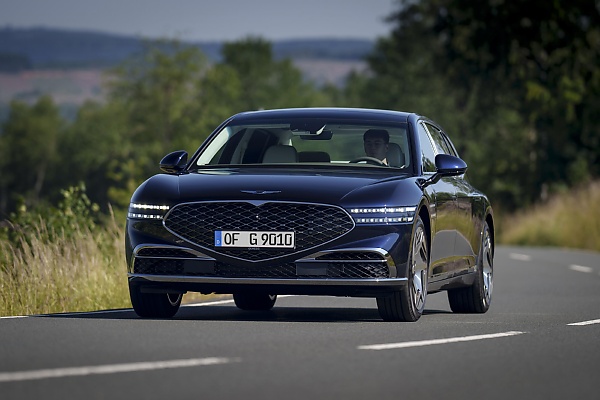 "G90 represents the pinnacle of Genesis as a brand, epitomising what can be achieved by pushing the boundaries of engineering and creative design; bringing it to Europe is a deliberate, bold statement of intent", commented Lawrence Hamilton, Managing Director for Genesis Europe.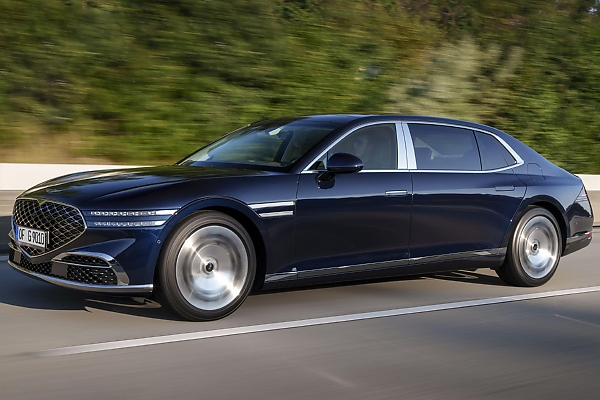 "Through its unique blend of technology, traditional craftsmanship and class-leading accommodation, G90 provides a true first-class experience."
On the outside, Genesis' flagship saloon features a trademark Two-Line headlamps and a bold Crest Grille consisting of two G-Matrix patterns – both of which combines to form the signature Genesis wing emblem.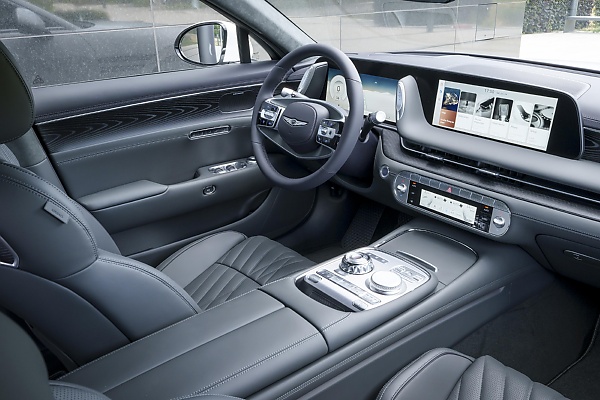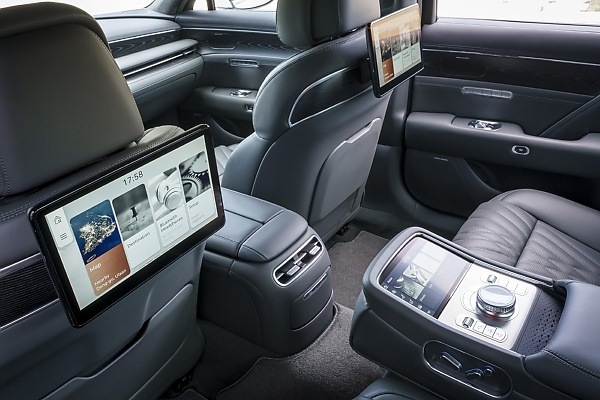 Inside, the G90 offers exceptional space for the rear seat passengers, with the Long Wheelbase variant in particular offering an extra 190mm of legroom. Second row comfort features in both versions includes Ergo Motion seats, a pair of 10.2-inch touch screens with individual Bluetooth function.
Other features for rear seat passengers includes 8-inch Armrest Touch Screen to set climate control modes, seat position, massage settings, sunblind position and adjust the ambient lighting plus bespoke Bang & Olufsen 23-speaker sound system.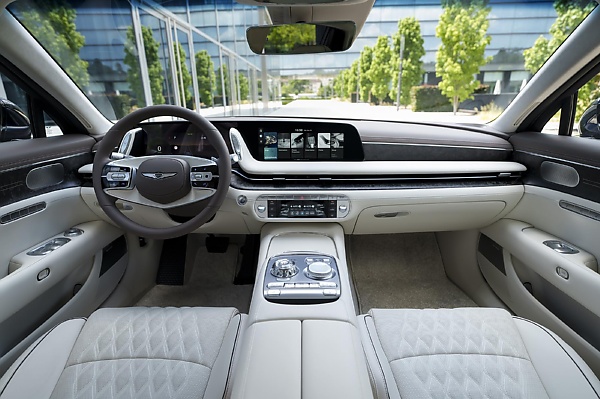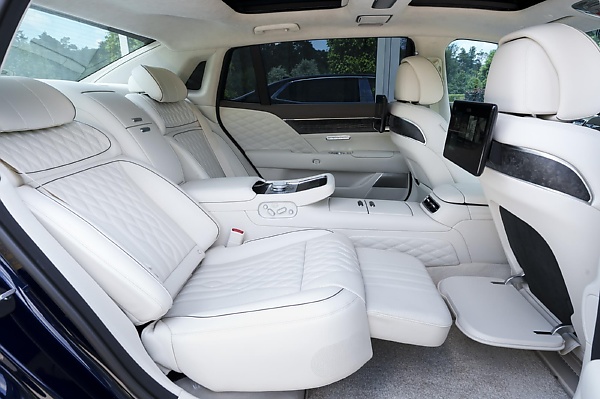 The Genesis connected car Integrated Cockpit at the front combines a 12.3-inch instrument cluster and 12.3-inch infotainment display. As with other Genesis models, G90 features fingerprint authentication to recall individual preference for seat position, phone contacts, navigation points and even speaker volume.
G90 packs several advanced safety features, including Forward Collision-Avoidance Assist, Front Centre Side Airbag, Blind Spot View Monitor, Smart Cruise Control with Machine Learning, Rear Blind-Spot Collision Avoidance Assist, Surround View Monitor and Lane-Change Oncoming.