Here Are The Cars That Nigeria's Past Leaders, Awolowo, Azikiwe, Balewa And Murtala Used While Running The Affairs Of The Country
From Mercedes-Benz W114 and W115 limousines to Buick Electra and Rolls-Royce Phantom, here are the cars that Nigeria's past leaders, Awolowo, Zik, Balewa and Murtala used while running the affairs of the country.
1) Chief Obafemi Awolowo
Mercedes-Benz W114 limousine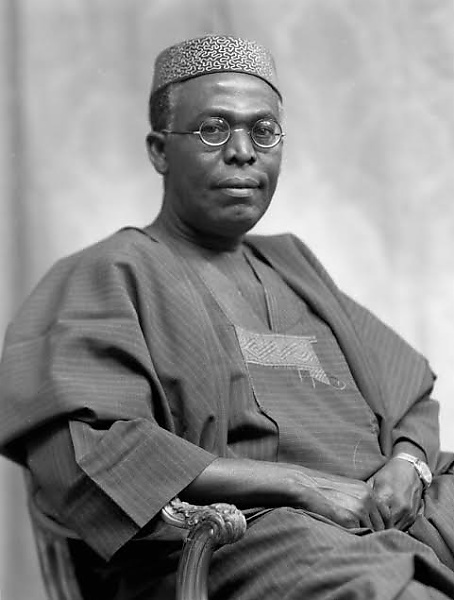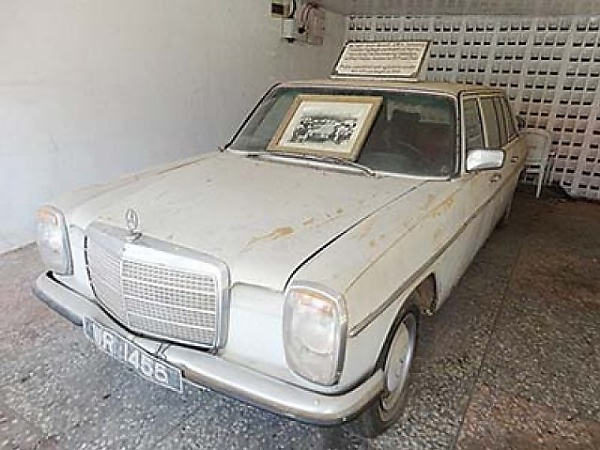 Nigerian nationalist and statesman, Chief Obafemi Jeremiah Oyeniyi Awolowo, who played a key role in Nigeria's independence movement, was thrice a major contender for his country's highest office.
Awolowo died peacefully at his Ikenne home, on 9 May 1987, at the age of 78, and was buried in a Mausoleum situated at the Ikenne residence of Chief Obafemi Awolowo.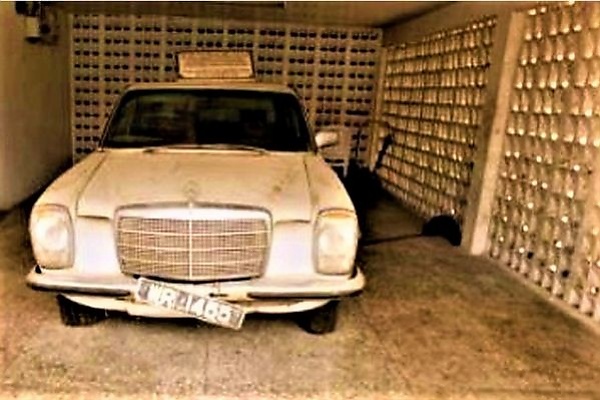 The Ikene Museum harbored some of Awo's personal effects, including his classic eight seater Mercedes-Benz W114 limousine. It was purchased in 1970 and used in 1979 and 1983 campaign for his political ambition.
2) Sir Abubakar Tafawa Balewa
This Rolls-Royce Phantom V sedan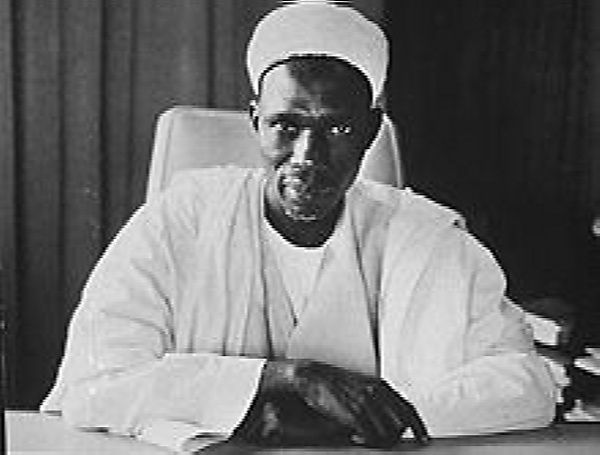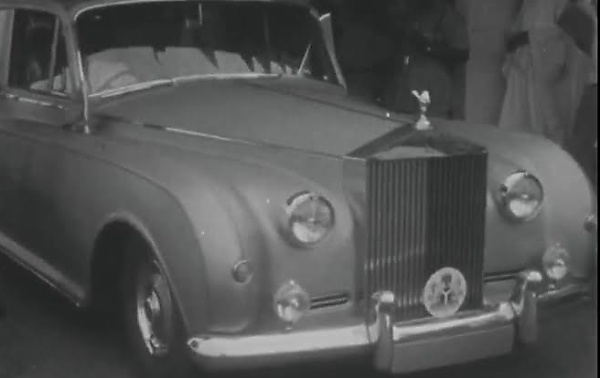 Sir Abubakar Tafawa Balewa, who served as the first and only Prime Minister of Nigeria upon independence, played important roles in the continent's formative indigenous rule.
As Prime Minister of Nigeria, Sir Abubakar Tafawa Balewa used a ultra-luxury Rolls-Royce Phantom V, which was delivered new to Nigeria in 1960 ahead of the country's independence.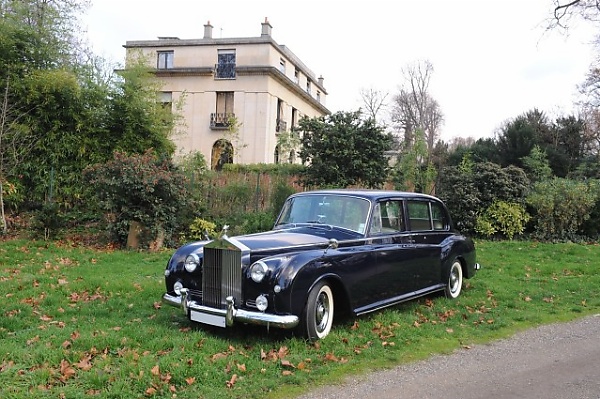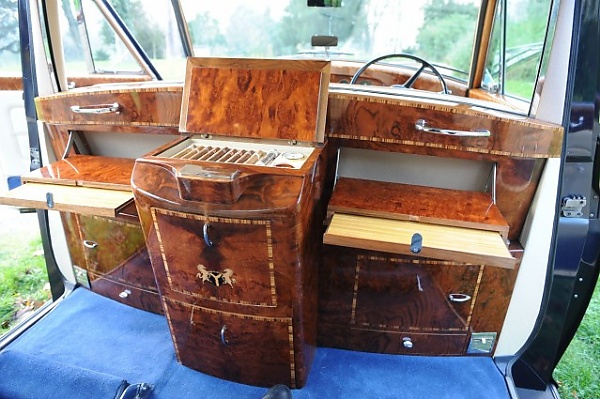 This customized 1960 Rolls-Royce Phantom V used by Tafawa Balewa as an official car came up for sale in 2011 in far away in France. We can't how much was later paid for this iconic Rolls-Royce, then, the French auctioneer estimated that the Phantom will sell for between €70,000 – €90,000.
3) Murtala Muhammed
Unarmoured Mercedes-Benz W115 limousine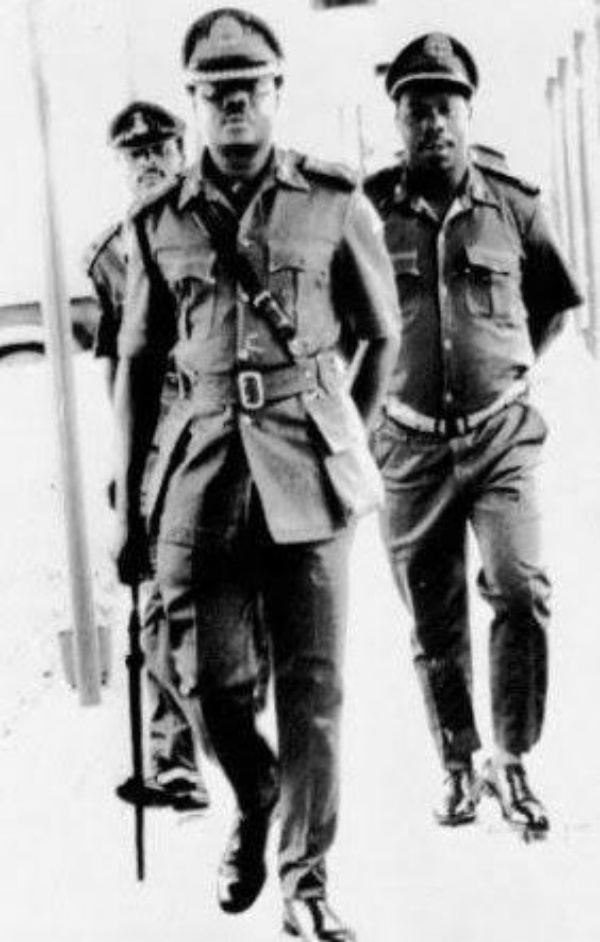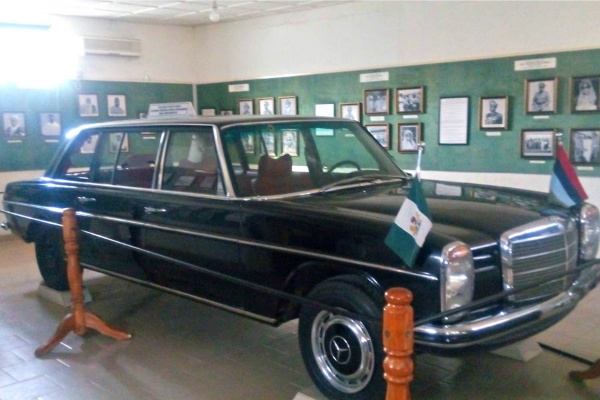 General Murtala Muhammed hardly traveled in a heavily guarded Presidential convoy during his brief seven months stint as the 4th Head of State of Nigerian.
This, in addition to his love for traveling in unarmored vehicles, led to his successful assassination by Bukar Suka Dimka-led coupist on 13 February, 1975.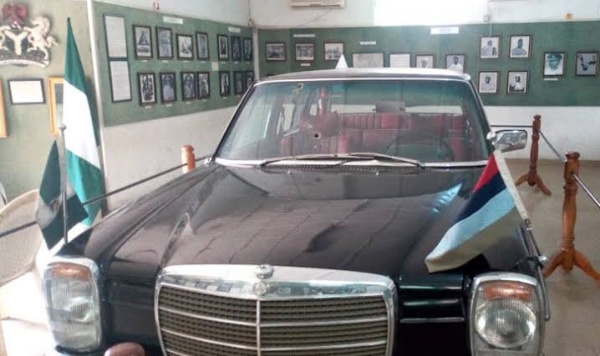 The bullet-riddled black unarmoured Mercedes-Benz W115 limousine (S-Class) that Murtala was fatally shot in is currently displayed at the National Museum, Lagos. According to reports, the well-maintained limousine with over 20 bullet holes attracts 2000 tourists monthly.
4) Dr. Nnamdi Azikiwe
1959 Buick Electra 225 Luxury Convertible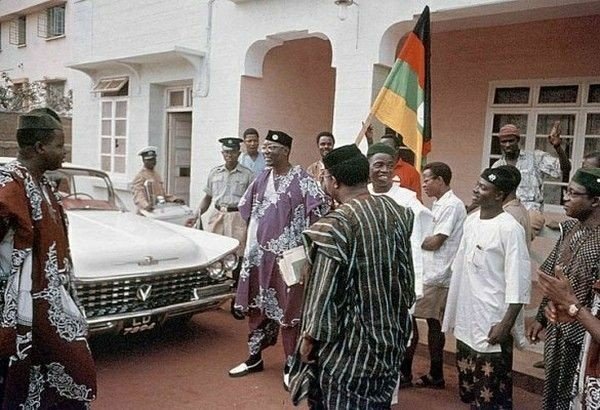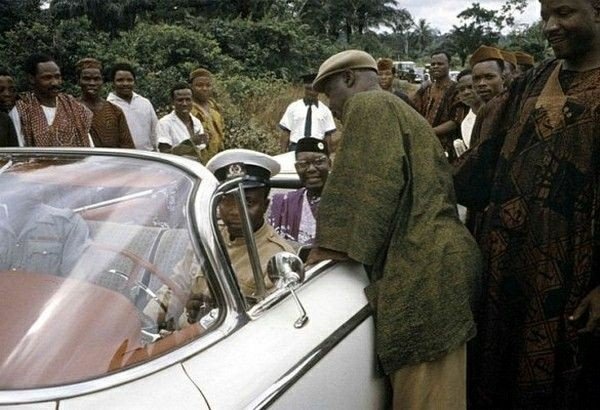 Nigerian statesman, Dr. Nnamdi Azikiwe, popularly known as "Zik", was Governor General of Nigeria from 1960 to 1963 and the first President of Nigeria from 1963 to 1966.
During his presidency, the elder stateman had been pictured being chauffeured around in a luxury 1959 Buick Electra 225 Convertible.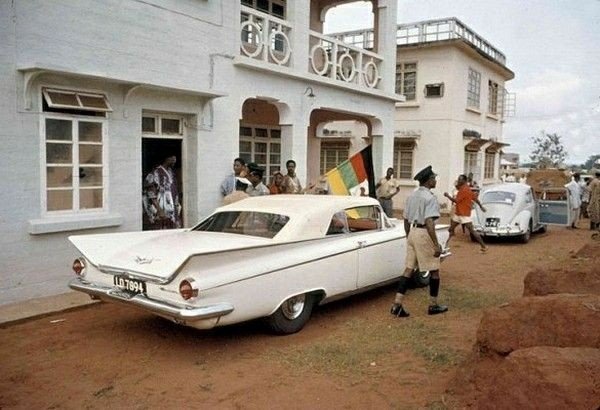 Zik's 1959 Buick Electra 225 Luxury Convertible represents the height of the aircraft inspired period with wrap around windscreen and large tail fins.