Red Line Trains, NCS Seizes 32 Smuggled Vehicles, RAV4 Tumbles In Lagos, LASG Suspends RTEAN, News In The Past Week
Trains for Red Line system arrives, NCS seizes 32 smuggled vehicles, Toyota RAV4 tumbles in Lagos, LASG suspends RTEAN activities, news in the past week.
Train's For the Lagos Red Line Project Arrives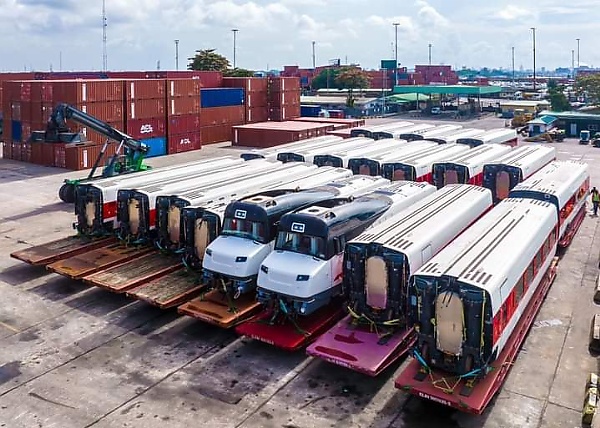 Last week, the LASG announced the arrival of twin Talgo intra city ten coach Metropolitan trains for passenger operations of the Lagos Rail Mass Transit (LRMT) Red Line system.
The Talgo trains are projected to carry more than 1500 passengers per train set per direction when the first phase from Agbado to Ebute Meta launches for operation in the first quarter of 2023.
Customs Seizes 32 Smuggled Brand New Vehicles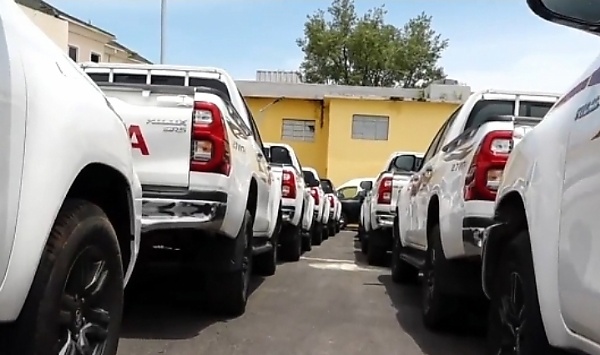 Nigerian Customs Service Rapid Response Squad Head Quarters (HQ) also seized 32 smuggled brand new vehicles with DPV of ₦1.7 billion.
Coordinator of Customs Rapid Response Squad HQ, Jack Okpabi, whose focus is checking the smuggling of exotic vehicles into the country, said the seizures were made from various hideouts.
He also highlighted the trick which the smugglers use to mislead officers by putting official plate numbers on smuggled vehicles.
LASG Suspends RTEAN Activities In Lagos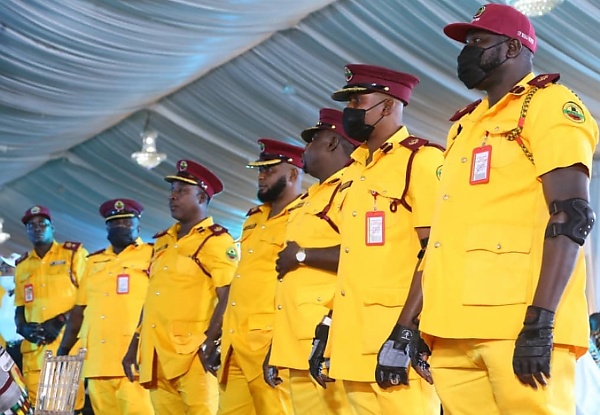 The Lagos State Government on Thursday suspended all activities of the Road Transport Employers Association of Nigeria (RTEAN) in the state with immediate effect.
LASG said the suspension became imperative following pockets of violence recorded in Ojo and Lagos Island on Wednesday. A 35-Member Caretaker Committee has been constituted to take over activities of the Union.
RAV 4 Crossover SUV overturned in a crash with a Corolla sedan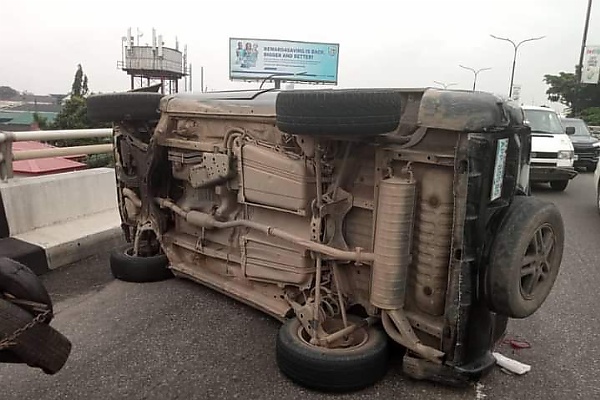 A Toyota RAV 4 Crossover SUV overturned in a crash with a Toyota Corolla sedan on Bonny Camp bridge, inward Federal Palace area of Lagos State.
Fortunately, there was no casualty during the incident, according to a post shared by Lagos State Traffic Management Authority's (LASTMA) on its official Facebook page.