Snake pops out from car bonnet (Photo)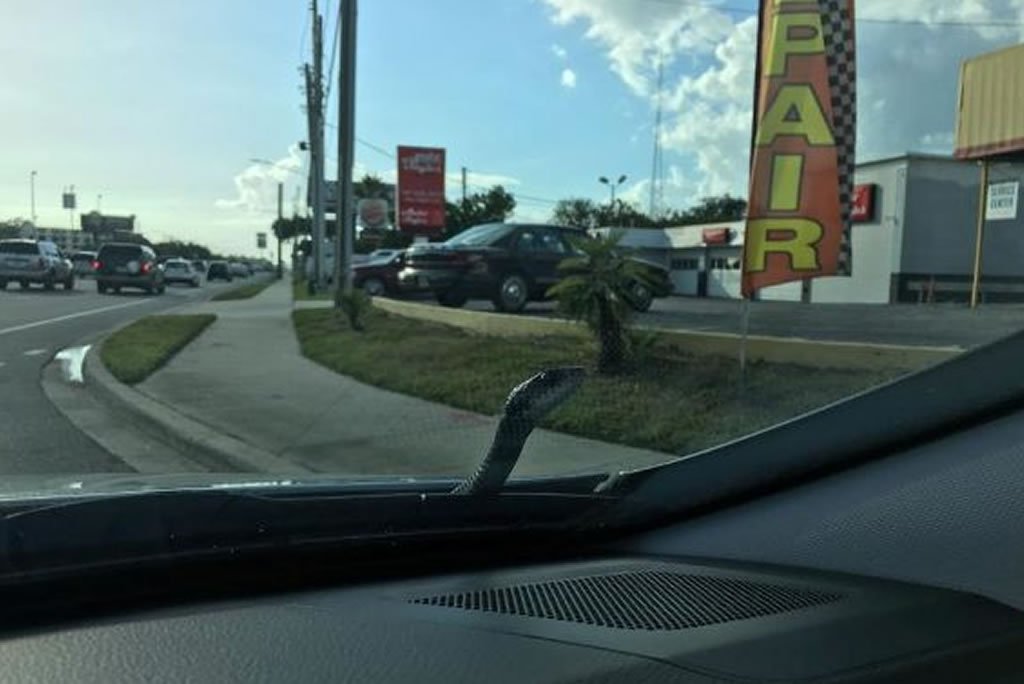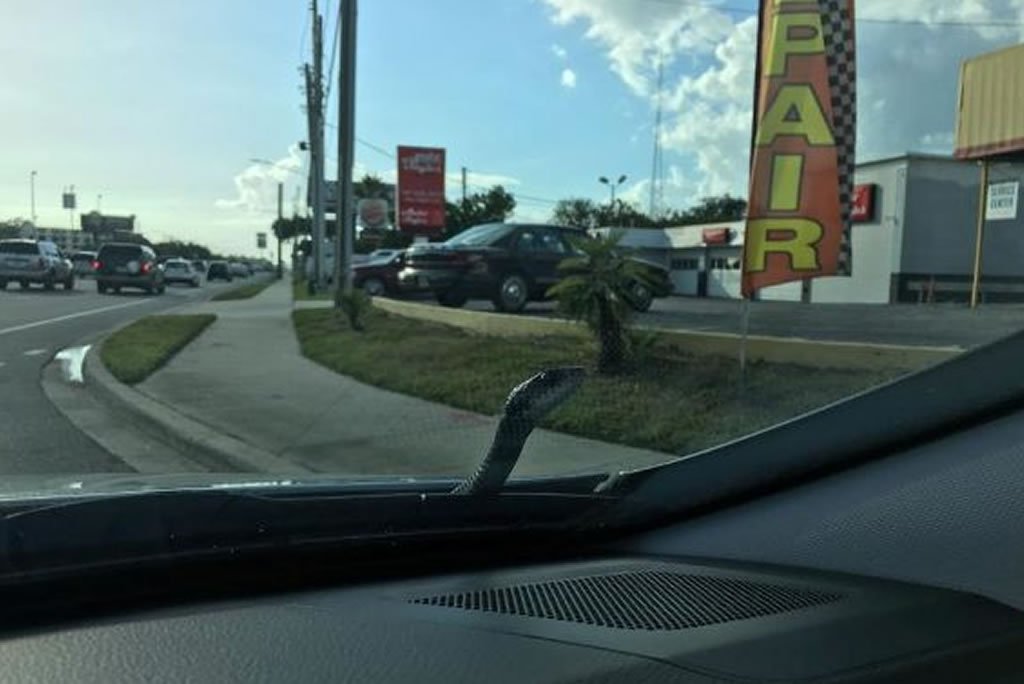 Tim Mokwa from Florida was heading home from work when a snake popped out from the bonnet of his car . The head of the 6-foot snake can be seen in this picture.
"This guy decides to pop his head out from under the hood. And tried to come in the window. About a 6 footer," he wrote on Facebook. "That's only a little more than half of him in video." Mokwa said he doesn't know what ultimately became of the snake.
"I rolled window up just in time. He was resting his head on the side view mirror for like 10 secs before he slithered around the hood. Still don't know if he fell off or went back under hood," Mokwa wrote.






This guy still has time for pictures. Some Nigerians will drive that car straight to church, that's if they don't jump down on motion….lol