This Subaru Viziv-7 will make you love Subaru again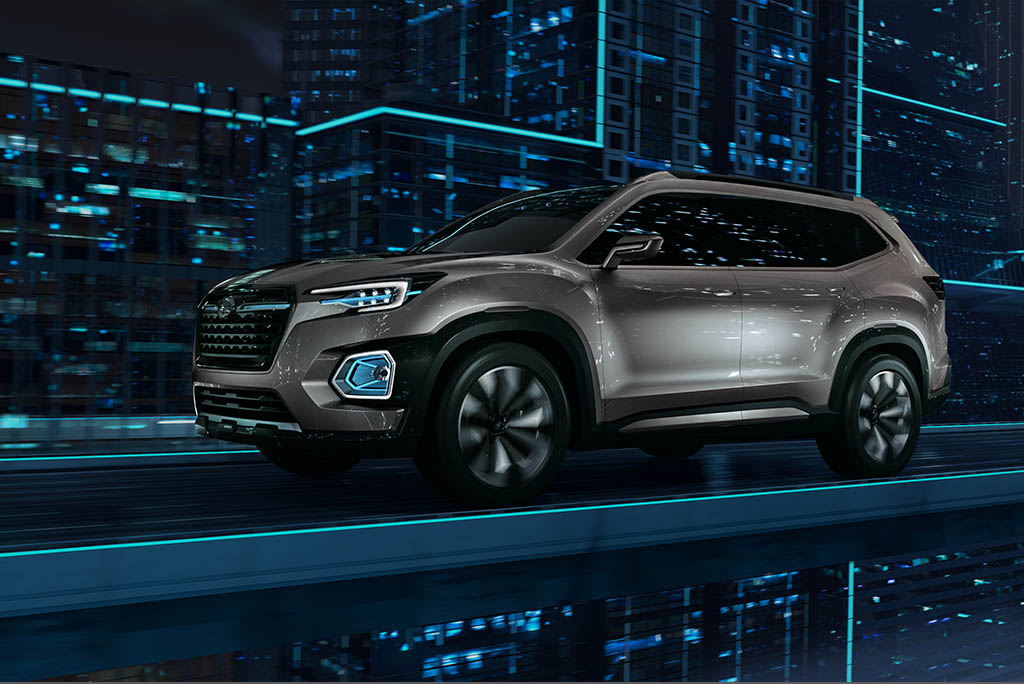 Subaru Viziv-7 SUV

I am sure many of us have forgotten a car called Subaru ever existed. Despite its disappearance from the Nigerian car market, Subaru still remain loved in several parts of the world. Especially by car enthusiasts in USA and Canada.
To dazzle their fans, they have unveiled the Subaru Viziv-7 SUV. This concept was seen at the 2016 Los Angeles Auto Show. Nice job from Fuji Heavy Industries LTD. (FHI) who is the manufacturer of Subaru automobiles.
With the VIZIV -7 SUV Concept, Subaru is demonstrating its thinking about how big a future Subaru SUV can be. "The concept expresses our core brand values, safety, dependability, capability for outdoor activities and a forward looking attitude," said Takeshi Tachimori, corporate executive vice president, Fuji Heavy Industries, LTD. "We know customers in this segment want a full-sized vehicle and the next 3-row from Subaru will be the biggest Subaru vehicle ever."
With full three-row capability and Subaru's DYNAMIC x SOLID design philosophy, Subaru VIZIV-7 SUV shows the size direction of the all-new three-row midsize SUV to be introduced in early 2018.
*VIZIV is a name derived from Vision for Innovation.