Taxi Driver Drives Into President Barrow's Supporters In Gambia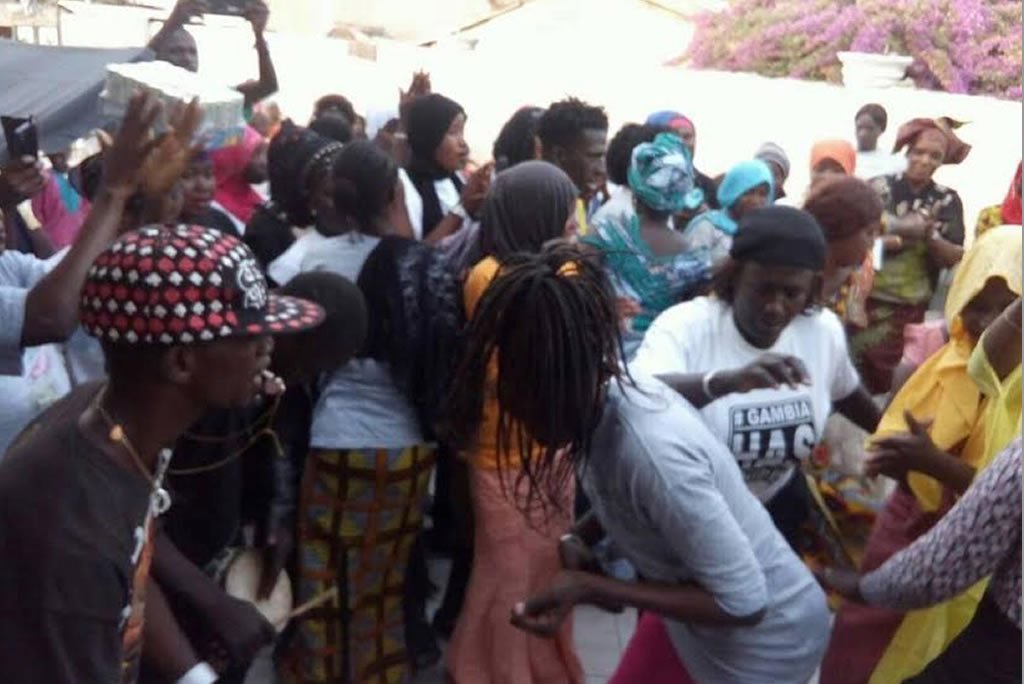 Gambians where celebrating President Barrow's victory as well as a football match in Kombo Kitty. It was so much fun until a taxi driver drove his car into the crowd.
This took place on Saturday with over 30 people seriously injured.
Immediately this happened, bystanders descended on Alpha Jallow who is the 30 year old driver of the Mercedes Benz Taxi. Thereafter, the police arrested him and charged him with reckless driving.
He lost control as he was trying to avoid an incoming vehicle then plunged into the crowd of people celebrating the victory of
President Adama Barrow
.
Authorities say the majority of the people that were wounded are coalition supporters but several people who joined them after winning a soccer game were also injured.
Almost 30 people are still in critical condition.. however, 4 have been discharged.
No deaths has been reported.
See more photos below…