Ambode Insists On Removing Yellow Danfo Buses From Lagos Roads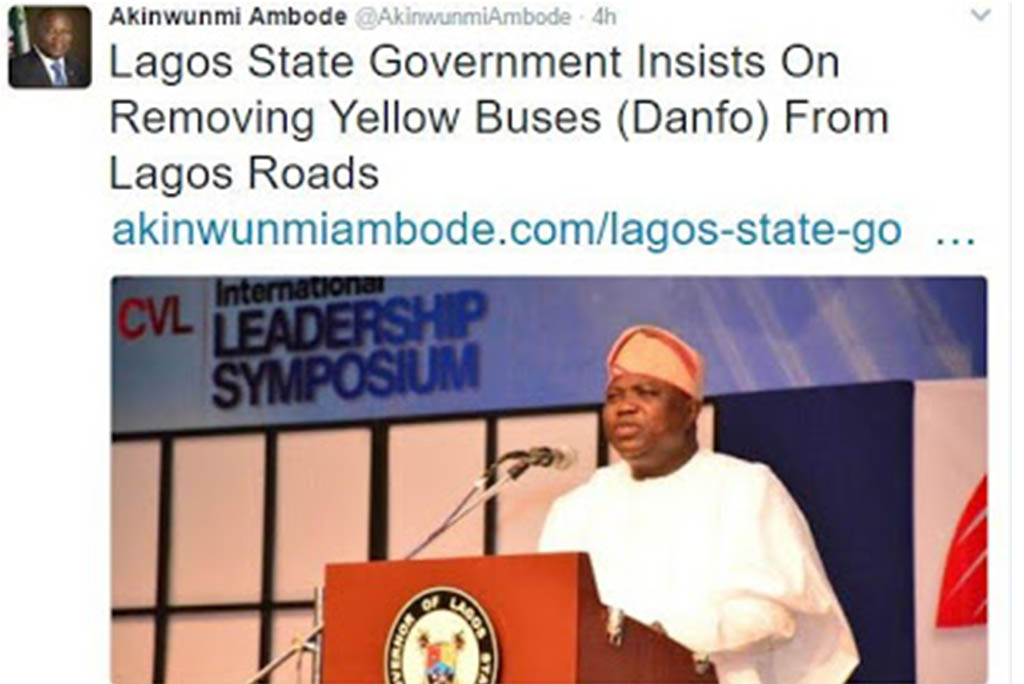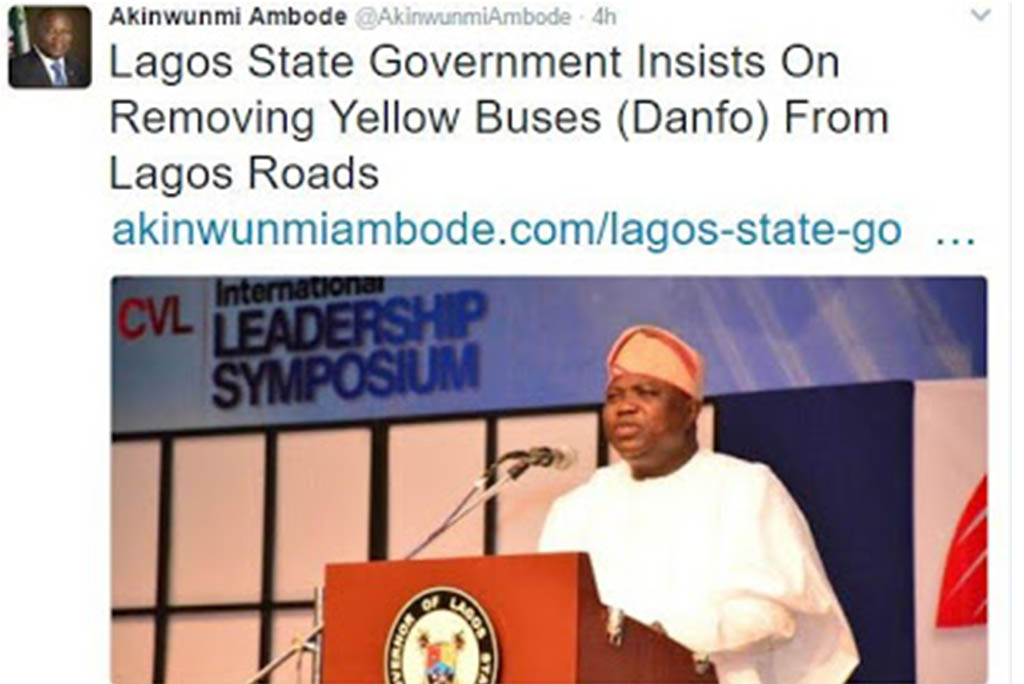 Lagos State Governor, Mr. Akinwunmi Ambode on Monday insisted plans are afoot to remove yellow buses popularly known as Danfo from Lagos roads for a more efficient, well-structured and world class mass transportation system that would facilitate ease of movement within the city.
The Governor also said that his administration would soon roll out a comprehensive environmental sanitation policy that would make the city to be clean without much burden on the people in terms of taxes.
Speaking at the 14th Annual Lecture of the Centre for Values in Leadership (CVL) held at Muson Centre in Onikan with the theme: "Living Well Together, Tomorrow: The Challenge Of Africa's Future Cities," Governor Ambode admitted that the present connectivity mode in Lagos was not acceptable and befitting for a mega city, and as such a well-structured transportation mode would soon be put in place to address the challenge.
"When I wake up in the morning and see all these yellow buses and see Okada and all kinds of tricycles and then we claim we are a mega city, that is not true and we must first acknowledge that that is a faulty connectivity that we are running.
"Having accepted that, we have to look for the solution and that is why we want to banish yellow buses this year. We must address the issue of connectivity that makes people to move around with ease and that is where we are going.
"For instance, people going from Ikorodu to CMS have started leaving their cars at home because the buses are very convenient and so why can't we do that for other places? Yes, we don't have the money to do that but we can go to the capital market and then improve on the technology of collection of fares and that will encourage investors and then the city will change," Governor Ambode said.
Is this the beginning of the end of the Yellow Danfo Buses?