Driving In Lagos Is War. Here Are The Weapons You Need To Win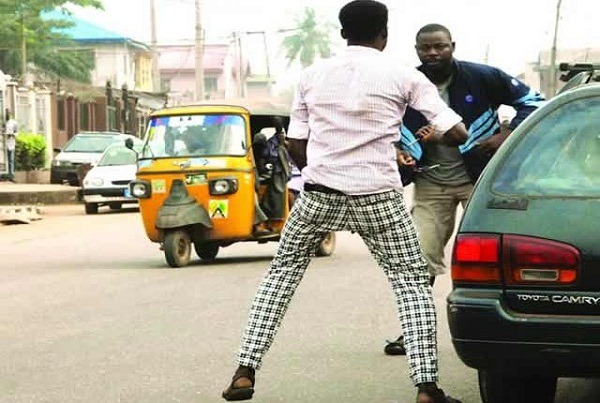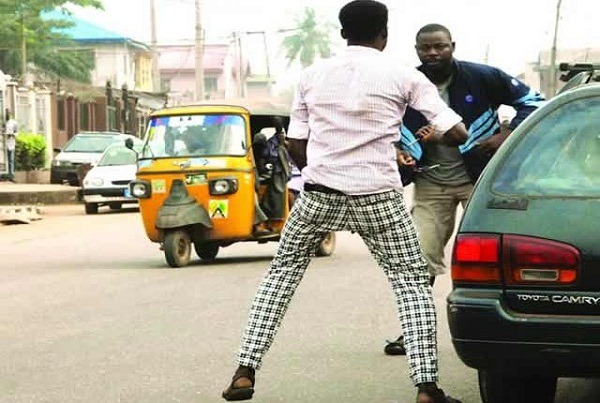 If you stay in Lagos or have driven in Lagos, especially during rush hours, you'll agree with us that driving in Lagos is war. There is this popular opinion that says if you haven't driven in Lagos, then know you've not experienced extreme driving conditions, hence, can't say you're a good driver.
If you're not agile enough while driving in Lagos, it's either you land yourself in trouble or someone lands you in one. Either ways, trouble is bound to occur most of times. If it's not danfo hitting a Range Rover Autobiography, it will be bike men colliding with a Toyota Coralla.
In this same Lagos, everyone seem to be on rage while driving. People are not patient enough to give you way and when you eventually get your driving wrong, many will rain curses on you. A lot of road users are also ready to fight you without shame when you step on their toes; even pedestrians won't take any nonsense as well.
If you must win the war of driving in Lagos, here are some of the weapons you'll need.
1. Google map
Google map is one of the most important weapons you'll need if you must win this war. It will enable you predict the plans of your enemy (traffic jam). With the google map, you can see how free the road is ahead. When it is terrible, they may be an alternative route with the aid of your google ma. You'll end up saving time instead of being held captive by traffic jam.
2. Functional Air conditioner
A good chilling air conditioner is highly needed in this war. Dwelling in Lagos heat while driving can stir up anger and discomfort the more. You'll need something to cool down your system properly. Haven't you noticed how aggressive danfo drivers are when they are sweating? You'll hardly see someone in 2015 Mercedes C300 fitted with chilling AC that aggressive. Just try and fix the AC of your car.
3. Your panel beater's contact
This particular contact is very important because careless drivers can hit your car any time. The essence of having this contact is to get you the right amount of fixing your car in cases of collision of any sort. It's also a bonus to have the contact of spare parts dealers in Ladipo.
4. Have your complete car documents
Having your complete car documents is very important if you hate to be delayed and harassed. Driving with incomplete or expired documents will make you lose in  this war. These documents include your driver's license. Run away from fake and expired license. You may be unlucky and land in the hands of police officers that will seriously deal with you and waste your time.
5. Have Enough fuel
Ensure you have enough fuel in your car so you can comfortable face any unforeseen circumstances in traffic. Your fuel must not go dry on the road. Even if you're running on low fuel, make sure you have some cash to top up when the journey is taking longer than expected.
6. Get yourself a functional sound system
The purpose is to keep  you entertained amidst all the discomforts of driving in Lagos. Listening to your favourite radio show or jamming to your favourite playlist won't be a bad idea.
Which other weapons are missing here? Let's know in the comment section.
Don't forget to like, rate and share this post.