See How Russians Are Converting Their Cars To War Tanks (PHOTOS)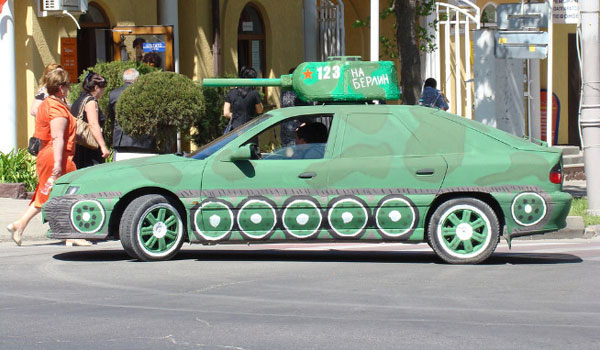 There have been numerous tales about Russia, the roads there and their traffic. war tanks
For instance, there is a popular belief that it is illegal to drive a dirty car in Russia. Well, it has been revealed that the story is not true. However, it is an offence to drive with a dirty number plate, just as if it is in some countries.
However, driving in Russia can be a frustrating experience. There are tales of how motorists have to contend with lengthy traffic jams, poor road maintenance and random police inspections.
Russia also has a poor road safety record compared to other European countries, although this varies geographically.
In Russia, there is now an internet platform called the Association of All-Terrain Vehicles where it is possible to buy actual military vehicles, including tanks.
Yes indeed, you heard it right. You can own a T-34, World War II tank once used by the Soviet army to storm Berlin.
One can acquire one at a starting price of 12.5m rubles (about $200,000).
However, one thing to bear in mind before buying a T-72 is that the vehicle guzzles about 450 litres of diesel every 100 km.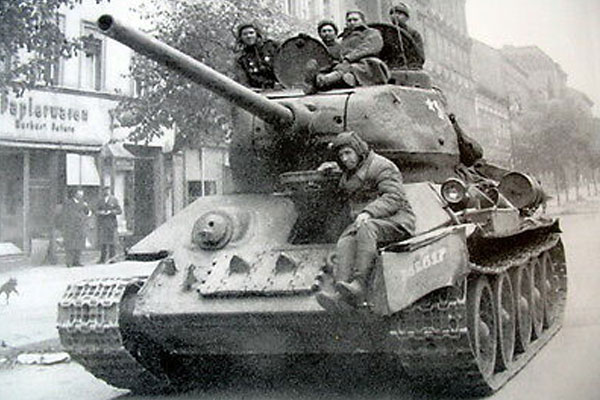 Well, for Russians who wish to own a tank, but cannot afford the actual one, there is an alternative: convert your car to a tanker.
This is exactly what many Russians are doing. There has become a weirdly growing obsession with turning their cars into tanks.
Scroll down and enjoy photos of some cars that some Russians have converted to war tanks.