Coscharis Motors Partner Banana Island Community On Their Multicultural Festival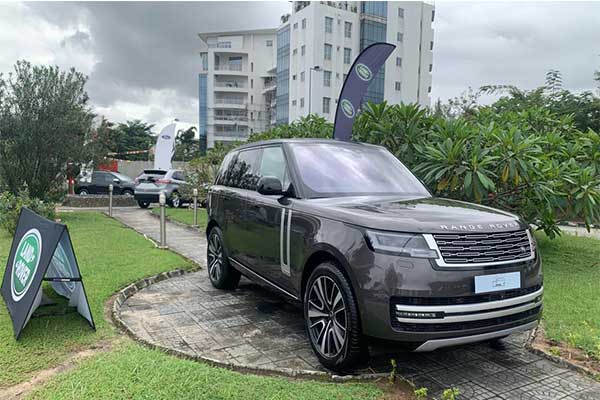 The leading automobile franchise dealer in Nigeria, Coscharis Motors, is co-sponsoring this year's Banana Island Multicultural Festival themed: A New Season, scheduled for September 30, 2023, with the objective of bringing together the diverse families and friends within the Banana Island Community and beyond.
According to Abiona Babarinde, General Manager, Marketing and Corporate Communications, Coscharis Group, the objective of the partnership is to strategically provide customers and prospects an opportunity to see and feel the entire brand portfolio of Coscharis Motors, which includes Jaguar Land Rover, BMW, Ford, Renault, and Abro auto care products; within their comfort zone.
He reiterated Coscharis' commitment to this annual event given the high profile residents, customer patronage plus loyalty that Coscharis had enjoyed over time from the residents of the community. In his words, "This is another way Coscharis delivers value for its customers by practically bringing our showrooms to their doorsteps. For this event, we will be showcasing our robust automobile iconic brands that are globally respected a week before and after the one-day Festival to the delight of residents and their guests alike". Hence, to co-commemorate this 2023 edition, Coscharis is offering a myriad of complementary packages including Vehicle Health Check, a 10% discount on service, and other Abro automobiles – household care products such as insecticides, air-fresheners, carb & choke, and tapes. Every visitor gets a chance to enjoy any of these freebies.
Therefore, Coscharis is attending the event not only for sales purposes but to offer on-the-spot aftersales services via appointment booking in order to facilitate its complementary offers.
Furthermore, the representative of the BIPORAL Social Committee, Mrs. Jane Umeh, enthused the community's excitement for Coscharis' acceptance to participate and co-sponsor "at this year's event that marks Nigeria's Independence while celebrating our diversity as a nation and including our foreign nationals that reside on the island".
She added that the event promises to be bigger and better featuring country-ethnic group parades, cultural displays, performances, a carnival, food tasting, a business fair, games, a raffle draw, and much more.