Khaz Has Done It Again With This Mercedes-AMG GTS Customization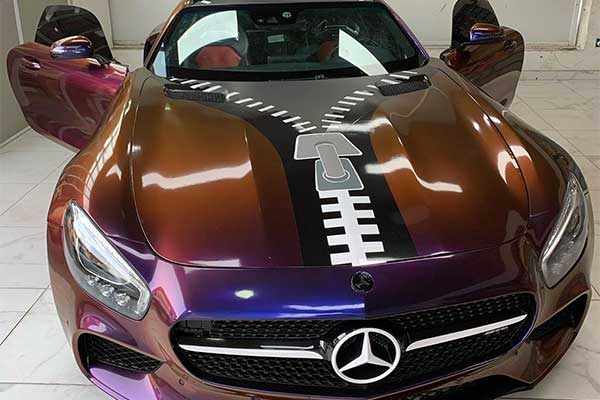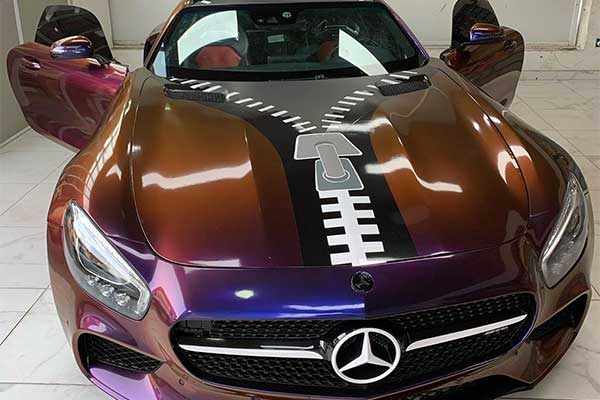 Khaz Customs, a renowned Nigeria auto customization company has worked its magic on a Mercedes-AMG GTS sportscar. Although specialized in car wrapping (as seen on the AMG GTS), they also offer interior customization too. Now let's get back to the Mercedes they wrapped.
The Mercedes-AMG GTS came to the shop with a terrible paint job looking very dirty but that didn't stop the Khaz guys. Instead of repainting the entire vehicle which may take a longer time to complete (they do repainting), they wrapped it. The wrapping is multicolour in nature that changes according to the lighting conditions with a purplish red look. The alloy wheels have also been polished to pure white for that more sporty feel.
The Mercedes-AMG GTS is powered by a 4.0-litre twin-turbo V8 that outputs 503hp. It is mated with a 7-speed AMG Speedshift DCT gearbox. 0 to 60 miles is done by 3.5 seconds which is impressive.