See What An SRS Airbag Looks Like When Detached From The Steering Wheel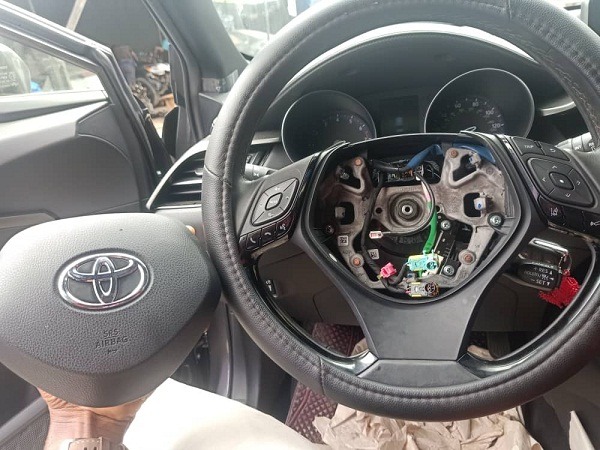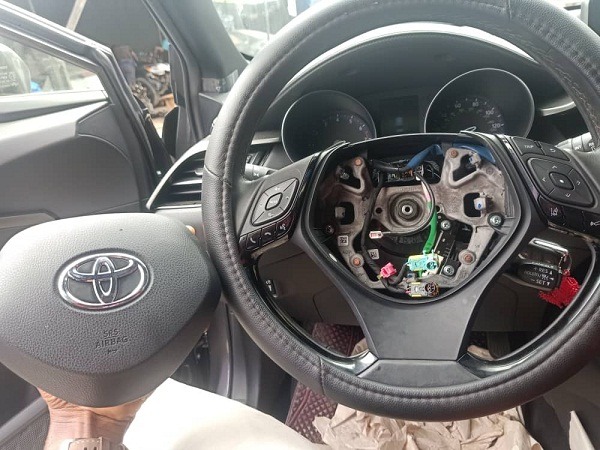 Supplementary/Secondary Restraint System (SRS) Airbag is a safety feature in cars just like your seatbelt. The major function of the SRS airbag is to protect the driver and passengers when there is collision. It restrains the occupants from hitting their chest against the steering wheels, dashboard and being thrown out of the vehicle during impact. It inflates as soon as the car is involved in an accident and deflates as your head presses against it.
The history of airbags can be dated back to 1968 with Allen Breed's "sensor and safety system"invention. You can read our post on "The History of The Airbag (Some Things To Know About The Airbag)" to be more enlightened.
Few days ago, we took pictures of an SRS airbag housing when it was detached from the steering wheel of a car. The car that has this one in this picture is a 2018 Toyota C-HR. It looks so simple but the mechanism behind it is very complex, and it keeps improving over the years.
Below are some of the pictures of the SRS Airbag when detached from the steering wheel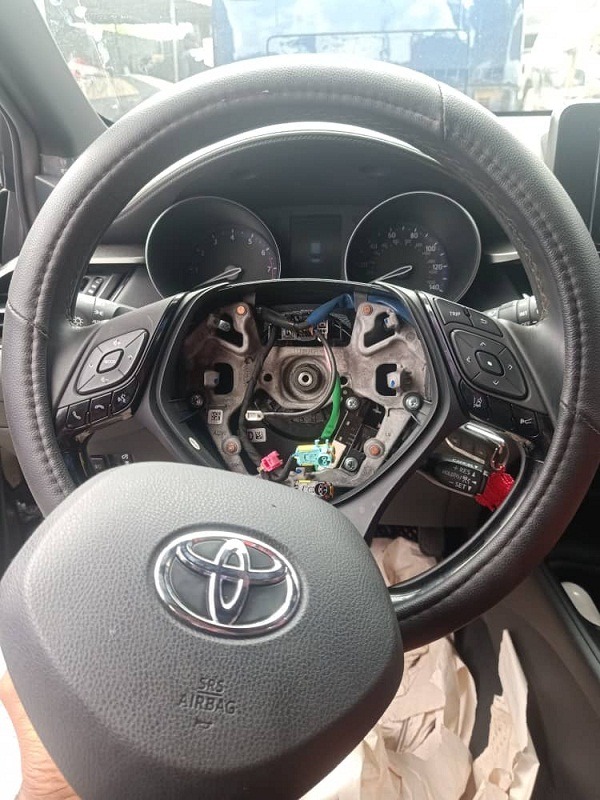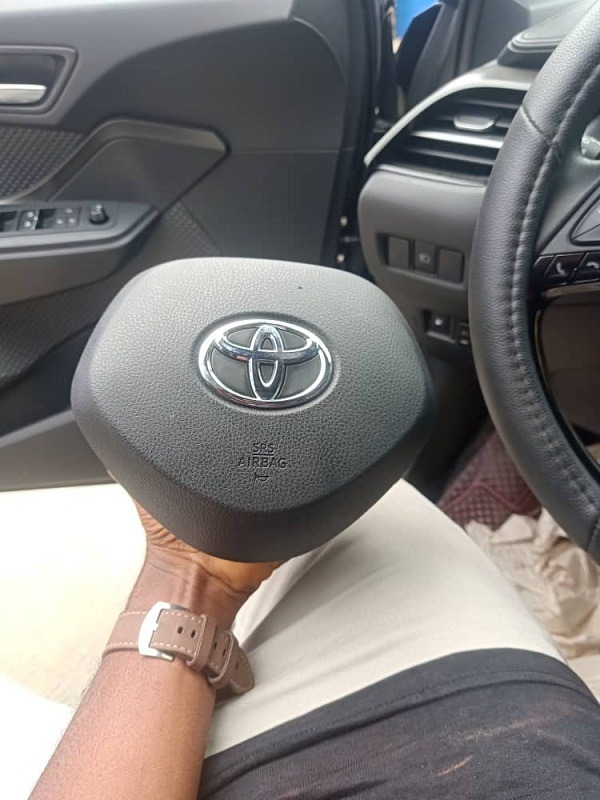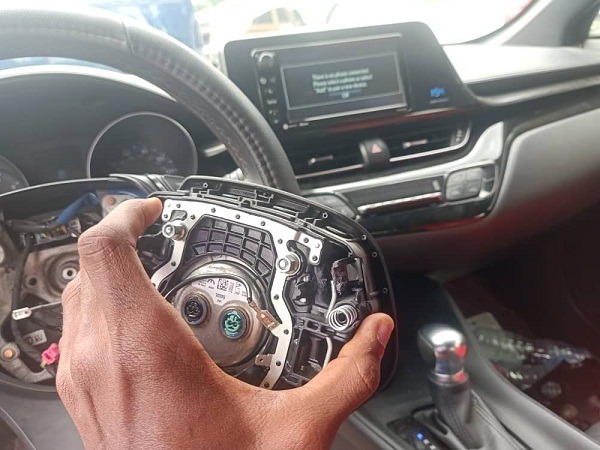 As little and simple this may, it doesn't come cheap. To buy a unit of it like this for a 2018 Toyota C-HR is around N70,000 to N80,000; depending on where you get it from. That of Mercedes Benz cars is from N150,000 upwards.  Then imagine if you want to replace the ones found in expensive luxury cars. It won't be a child's play because you'll have to dig deep into your pockets.
This little SRS airbag you see can save your life and also, it can cause severe injury (sometimes fatal) when it does not deploy as it should. This injury or fatality come up most especially when you're not seated properly and not wearing your seatbelt.
Have you seen a detached SRS airbag before? Which car was that?
Don't forget to rate, like and share this post.