10 Maintenance Tips That Works – BMW Club Nigeria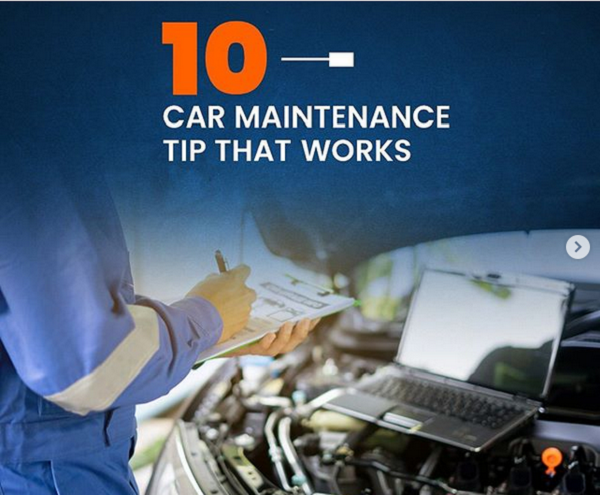 BMW Club Nigeria shared 10 maintenance tips that works for every car, and not just the BMW brand. These 10 tips were shared on their official Instagram page.
BMW club is a non-profit organization focused on creating a wonderful experience for BMW Owners & Fans. It is an exclusive enthusiast organization operating under the guidelines of the BMW Club's International Council, Munich. It is a member of the International Council of BMW Clubs. Furthermore, the club prides itself of exclusive motoring activities. These events ranges from autotainment and motorsports competitions like the popular Bimmerfest, to lifestyle shows and road safety campaigns in Nigeria. See more about the club HERE.
Below are the maintenance tips that works;
1. Keep an eye on your dashboard
Your car's dashboard comes with a lot of symbols and lights that you need to pay attention to. If you are keen on keeping your car in good condition, you need to check the dashboard regularly.
The moment you notice anything unusual on the dashboard, especially a warning of any kind, you should follow up by trying to get the issue resolved as quickly as you can.
2. Stick to a maintenance schedule
Inside your car, there are a number of things that need to be regularly serviced or replaced at certain intervals. Some of these parts include the brakes, air filter, spark plugs and the timing belt.
You should have a maintenance schedule that covers tasks like replacing the spark plugs as well as checking the brake fluid and clutch fluid and refilling them when they need to be refilled.
3. Keep fluids clean
In a addition to having all the fluids in your car clean, you should always remember to top up. Such fluids include your engine oil, transmission fluid, radiator fluid, brake fluid, power steering fluid, air conditioning coolant and washer fluid.
4. Check tyre pressure
You should always check your tyre pressure before you drive and this is because temperature difference have different effect on your tyre pressure. Most of the time, the warmer/hotter the temperature is, the higher the likelihood of your tyre pressure to increase.
5. Deal with car problems immediately
The moment there is any problem with your car, strive to deal with it immediately instead of procrastinating. Car problems don't usually just pop up. If you take good care of your car, you will notice early signs that should prompt you to take your car for a maintenance check.
The smartest way to maintain your car is to pay attention to the early signs before they grow into serious problems that would cost you more to fix.
6. Stick with original car parts
Original, car parts come with a greater assurance of quality. These parts work as optimally and as efficiently as the faulty parts you're replacing, You should always remember that this is what the vehicle was manufactured with. Thus, it gives you a huge dose of peace of mind in its performance.
7. Wash and wax the car
If you are looking to protect your car from corrosion while keeping it shiny, you should consider waxing it once in a while. When you have a coat of wax on your car's paint job, it prevents it from becoming discolored, oxidated and faded. These naturally come with sun damage to your car.
8. Change the windshield wiper
If your windshield wiper doesn't clean properly, you should change it. Also, you should try to clean your windshield wiper every time you stop to buy fuel at a gas station. You can do this by using a damp paper towel to take out loose dirt by wiping the rubber squeegee.
If you are wondering when you should replace your wiper blades, this should be done between 6 months and one year or the moment you notice a difference in youur driving visibility.
9. Schedule your car for an annual maintenance check
No matter how busy your schedule is, you should find a time to book an appointment with a reliable mechanic to take a thorough look at your car for a 360 maintenance drill.
You don't have to wait until your car begins to make all sort of noises and start breaking down in the middle of the road before you take it for a maintenance check.
10. Drive with care
Don't forget to like, rate and share this post