WOW! Marble Wrapped Mercedes-Benz G-Wagon Spotted In Lagos (Photo/video)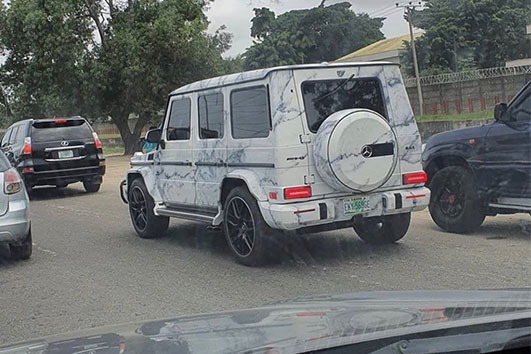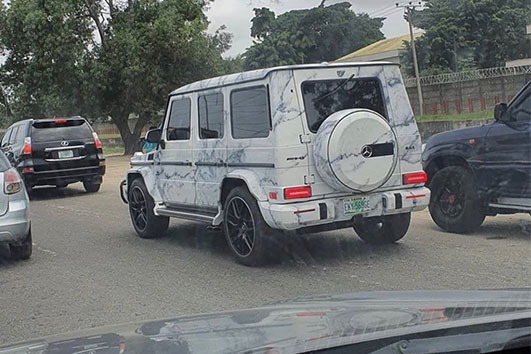 This is a very rare sight as a Mercedes-Benz G-wagon was spotted in an unusual marble finish and its a sight to behold. The paint finish is excellent that if you don't touch the vehicle you may mistake it for the real deal. We can also all see the expert finishing touches as every detail is precise. The Mercedes-Benz G63 AMG was spotted on the street of Lagos.
The model is a G63 AMG powered by a 4.0-litre V8 twin-turbo engine that outputs 557hp. It does 0 to 60mph in 4.5 secs which is pretty fast for a heavy SUV. The G-wagon comes loaded with all the latest Mercedes-Benz features you can think of.
It is understood that the paint job was done by KhazCustoms a leading customization company in Nigeria who specializes in paint jobs, custom upholstery and other automobile modifications. They have also been patronized by top celebrities like Davido and Yomi Casual to mention a few.
What do you guys think about this marble G-Wagon? Tell us in the comment section below.
Video